Welcome to WeatherAction!
- world leaders in Long Range Weather & Climate Forecasting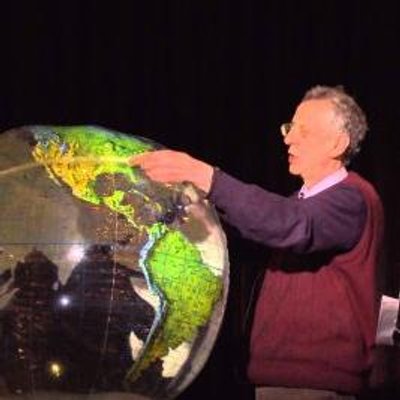 Piers Corbyn, astrophysicist, Managing Director and founder of WeatherAction LongRange forecasters presenting at #ElectricUniverse Conference, Albequerque New Mexico USA, March 2014
LATEST WEATHER NEWS, To buy Forecasts, Top Weather + Comment on Climate and politics - Go to
RHS Home
Page

=>
Mission Statement and greetings From Piers Corbyn and
latest Updating solar-wind activity data
BELOW
WeatherAction Mission Statement
1. Long Range Forecasting.
WeatherAction will develop and extend Piers Corbyn's revolutionary world-leading Solar based method*
of Long Range forecasting to include all countries of the world months and years ahead particularly for

extreme and dangerous events

. The background physics principles behind the method
are available in presentations** and will be published in full in due course.
*Solar-Lunar-Action-Technique
WeatherAction supports
True-Green-Policies
to defend biodiversity and wild-life and reduce chemical and particulate pollution and points out that

CO2 is not a pollutant but the Gas-Of-Life (plant food).
3. Evidence based science
WeatherAction defends evidence-based science and policy making as the ONLY science. WeatherAction completely supports campaigns for

GeoEthical accountability and CLEXIT - Exit from UN Climate Change Deals

and against data fraud and political manipulation of data and so-called scientific claims now dominating climate and environmental sciences. Evidence shows that man-made climate change does not exist and the arguments for it are not based on science but on data fraud and a conspiracy theory of nature. (see "Why the CO2 'theory' fails ", below)
Welcome to WeatherAction!
HELLO! On our site you can keep up with the latest news, videos, comments and reports of weather and related solar activity and give your own observations and comments via the Latest Comment blog (Right) and read WeatherAction news-pdfs in the
'
Latest
' tab.
Our twitter feed -

@Piers_Corbyn

and
facebook page
also carry leading weather and solar activity forecast reports and news.
We sell web-accessible long-range monthly forecasts for Britain & Ireland, Europe, USA and special forecasts of 'Red Weather periods' and related increases in Thunder/tornado and EarthQuake risk (called 'RTQ' / World Extreme Events forecasts). These are available monthly with normally 8 weather sub-periods per month via the web - up to 30 days ahead for B+I, Eu & USA (to be extended). For B+I look-ahead range on line is extended now to 45d, 75d, 100d and 120d (4months). For more details and to subscribe click here

.
WeatherAction forecasts, which have independently proven peer-reviewed significant skill -
unlike all others in the field (see

forecast accuracy

)
- are based on our revolutionary Solar-Lunar-Action-Technique (SLAT) which is increasing in scope and skill as our researches advance. Useful presentations on SLAT and WeatherAction forecasts are in the
- See
VIDEO
of Piers Corbyn presentation to 'The Greenest Event', Johannesburg South Africa June 5th 2012 and more recent Video Links (Electric Universe conference USA March 2014) listed below / on right section of this homepage.
-
Presentation
pdf submission to the UK Parliamentary enquiry into the supercold and snowy Dec 2010 - the coldest December for 100 years - which WeatherAction predicted ahead of all others -
WeatherAction Long-Range forecasts are world leaders
They
give possible likely weather scenarios (+/-1d) in typically 8 time periods per month for Britain+Ireland, Europe, USA regions.
They are
NOT
substitutes for short range detail
but provide a likely scenario for LongRange decisions and choices

and are normally more accurate and applicable than standard meteorology on all time scales from months ahead to 5days ahead. WeatherAction are the only LongRange forecasts with proven peer-review published significant skill.
In addition to LongRange detail typically within 1 or 2 days resolution

WeatherAction Solar factors - R5, R4, R3...

( in all forecasts) give advice which point to impro
verments of short range model forecasts.
Comments
and news in forecasts and here and in blogs linked below deal with both LongRange Forecasts and medium-short Weather and geophysical effects - eg aurora - of solar factors in Br+Ir, Europe, USA and across the world.
Follow

@Piers_Corbyn

on twitter for very latest news and comment.
Note Piers' tweets/retweets of standard model output at times may not imply agreement but is more information since models change so much in this Wild-Jet-Stream / Mini-Ice-Age era.
ALL PAST FORECASTS are available

in the web access boxes for current forecasts and in the Forecast archive (Via Forecasts tab) as it updates.
Forecasts are normally for each MONTH and in (up to) 8 sub periods Br+Ir, Europe inc Scandanavia and USA.
In forecast access & notes BI, B+I, BrIr, Br+Ir = Britain+Ireland; Eu = Europe inc Scand.
30d forecast means current/next month up to ~30d ahead and is issued at ~end of previous month.
45d forecast means ~15d to 45d ahead and is issued mid of previous month; etc for 75d.
Forecasts issued can include re-issue of copies of previous without update and appropriately labelled [even if no changes have been (yet) made] - so subscribers know they have not missed a forecast (update). BI 100d, 90d, 75d, 45d and 30d can be the same but there normally will be extra detail and/or (sometimes) changes at any stage or extra stages espec for 45d & 30d
issues.
The basics of any forecast normally stay unchanged from ~6m ahead to 30d fullest detail in ~85% of cases.
WeatherAction is involved in the Global Warming/Climate Change debate
where we point out that the world is now cooling not warming and there is no observational evidence in the thousands and millions of years of data that changes in CO2 have any observable effect on weather or climate in the real world.
There are no scientists in the world who can produce such observational data and we challenge anyone reading this to send us such observational evidence from the real world or find someone who can and get them to produce it.

There is only effect the other way, namely that ocean temperatures control average CO2 levels due to basic laws of physics about the soluability of CO2 gas in (sea) water. Boris Johnson, the (then) Mayor of London has expressed interest in what we say:
see article
Thank you, Piers Corbyn, MSc (astrophysics), ARCS, FRAS, FRMetS
Director WeatherAction
WHAT IS WeatherAction? -
Business summary:
WeatherAction are world leaders in Long range weather - and climate - forecasting and produce detailed weather forecasts to resolution of a few days months ahead for Britain & Ireland, Europe and USA +South Canada, and climate forecasts up to 20 years ahead.
The forecasts are based on predictable aspects of solar particle and magnetic activity and sun-earth connections and their modulation by lunar effects. The unique method developed by Piers Corbyn - WeatherAction founder, astrophysicist, theoretical physicist and weather & climate physicist & forecaster - is kown as The Solar-Lunar-Action-Technique (SLAT) of Long-Range forecasting.
Independent peer-reviewed measures of WeatherAction forecasts, monitors by insurance loss-adjusters, and scientific weather bets through William Hill show the significant skill of WeatherAction forecasts weeks and months ahead while other ('classical' / Numerical modelling) methods have no-skill (see www.WeatherAction.com Forecasts / accuracy).
Forecasts out to 100days ahead for Britain and Ireland and less (but extending) for Europe and USA are sold at low charges on-line via www.WeatherAction.com . Forecasts further ahead - eg up to 6 or 12 months ahead are available directly from WeatherAction.com . Most regular customers are farmers, commodity and energy traders, water companies, holday operators, event planners ( eg weddings, holidays, festivals), weather-sensitive retail and outdoor-pursuits.
WeatherAction forecasting powers are greatest for extreme events - storms and heatwaves / cold spells. WeatherAction's unique R-periods ('Red' weather periods, topmost R5 and R4), forecasts, now recognised world-wide by scientific forecasters and extreme-event analysts have unique skill in predicting most likely periods of extreme thunder and tornado risk and Tropical Storm formation and Rapid development. The same / related periods are also used for Extreme Earthquake risk trial forecasts.
WeatherAction significant forecast successes with detail where applicable to a few days include:-

- VERY Wet summers Britain & Ireland 2007, 2008, 2009 (when UK MetOffice precicted 'BBQ' summers!);

- West Russian Heatwave and the date of it's ending in August 2010;

- UK coldest (and very snowy) December for 100 years Dec 2010;

- Extreme deadly tornado swarms eg Joplin Missouri USA May 2011;

- Hurricane Irene USA East coast predicted in detail 12 weeks ahead;

- The year without a summer - extreme deluges and hail - Britain & Ireland 2012;

- Very Extreme deluges and hail July 2012 USA and Europe;

- V late Spring BI 2013 (Piers/WA won British Asparagus Assoc competition for market readiness);

- Late Oct Storm ('Piers Corbyn's Storm) S England +NW Euope 28Oct 2013, predicted 6mth ahead;

- Extra-ordinarily cold (displaced polar vortex) Winter/Springs 2014 and 2015 (East) USA+S Canada.
- Formidably skilled forecasts for April and May 2016 in BI, Eu and USA.

NONE of the above were predicted long-range by any other forecasters.
Forecast Subscription access details - ensuring your updates
30d forecasts

:
Access is to 28th of last month subscribed (uploads ~29-31st)
Subs start in the same month for

payment on or before 21st of month. From 22nd the Sub is deemed to apply from the next month and the current month is free.
45d (BI) forecasts

:
Access is to 14th of last month subscribed (Uploads ~15-17th)
- so that next month which loads 15th onwards is excluded. 30d for that month is also loaded.
45d subs start for the following month for payments made till 27th. From 28th subs are deemed to start from the month after that and months prior to that are free.
75d (BI) forecasts

:
Access is to 14th of month before last month subscribed
- so that next 75d month which loads 15th onwards is excluded. 28th, as 45d, is sub start switch date.
100d (BI) forecasts = Season ahead plus 10 days

:
Access is to 21st of 2nd month before last month subscribed. Sub start switch date is 22nd
- so that next 100d month which loads 22nd onwards is excluded. 75d loads on ~15th
AND

45d access is given to 14th of last month subscribed
so 45d, 30d forecasts for the months load.
120d (4months) ahead
access is to 28th of month concerned and updates on 29th onwards.
These have been now discontinued on line and only available by direct subscription.
Why the CO2 'Theory' Fails
1. FACT.
There is no evidence for the CO2 climate driver proposition in
the real world using real data over hundreds of thousands of years.
World temperatures do
not
follow CO2.
The world is not warming

and has not been doing so for 18 years. Even under fraudulent UN-MetO-NOAA manipulated data the world is

not warming. ALL the alarmist predictions of CO2 warmism have failed.

See

http://www.weatheraction.

com

/docs/WANews14No11.pdf

and

links in Article about BBC-MetO charlatan John Hammond's

Science Denialist claims, in WeatherAction blog

http://

bit

.ly/1xKYPrJ

(sec3)

FACT

Changing CO2 has no effect

EVEN the Models used by the Met Office and UN's Climate Committee (the IPCC) show CO2 levels have no effect on the Jet Stream or extremes which come from the Wild Jet stream changes which they fail to predict.

It is meteorological fact that the recent very wild weather extremes and contrasts follow from wild Jet Stream behavior. THAT Wild Jet Stream (Mini-Ice-Age) behavior was and is regularly predicted by Piers Corbyn's Solar-Lunar approach and is nothing to do with CO2. See

http://www.weatheraction.com/docs/WANews14No06.pdf

& Piers' video

http://bit.ly/QS0k34

The claim that these extremes are driven by CO2 / man made Climate Change is a lie for which there is no evidence or scientific paper which demonstrates a link in the real world.
2. FACT.
Even if CO2 had an effect the idea that Man
'
s 4% of total CO2
flux rules the other natural 96% flux in and out of sea/land making it follow
man
'
s activity
is a ridiculous
conspiracy theory of nature
.
It follows War should be declared on termites which emit 10x Man'

s CO2 equivalent. Why has this not happened?
3. FACT.
The reason why the CO2 atmosphere theory can never work is
that the Ocean-atmosphere interface controls the amount of CO2 in
air
–
a warmer ocean (which holds 50x more CO2 than the atmosphere) emits CO2 and vice versa. This is very basic physics*.
Just as when you warm a glass of fizzy drink more CO2 comes off and it absorbs more when it is cold. Putting more CO2 above the glass of fizzy drink does NOT however warm it up!

Ocean temperatures CONTROL atmospheric CO2 levels.

It is an

observed

fact in millions of years of data that Ocean temperature

changes

LEAD

atmospheric CO2 changes.

Irrespective of these facts there are 2 other reasons why CO2 warmist theory must fail: a) the surafce cooling effect of plants b)

Non equilibrium thermodynamics in the atmosphere - ie the assumptions of the

'

theory

'

are nonsense. *Henry's Law.






"2014 (or 2015 or 2016...) World hottest ever"?
built on:- BAD SCIENCE, Data Fraud and a brainwashed public
by:- Carbon Tax grabbing Govts, Big Oil and Wall-St Supra-Nationals
Support
#CLimateTruth!
- Get the FACTS below
re WINTER 2014-2015 Britain & Ireland (and implications for Europe)
05 Jan (later) 12th day of Xmas 2015
The utter disgrace of Official temperature "reports" -

~30% of USA data stations are now FABRICATED Data

Data fraud is at record levels in 2014

To see the record levels of fraud now perpetrated for USA date

(let alone UK and other Met Offices around the world and world bodies)
Go to:-

http://stevengoddard.wordpress.com/2015/01/05/ncdc-breaks-their-own-record-for-data-tampering-in-2014/

and see a flip-flop of adjustments upwards which corresponds to CO2 amounts!! LOL

Piers Corbyn says "This is not an increasing graph. the absurd claims cannot continue. We need a world campaign to clear out the fraud and clean up science".
BBC Science-Deniers Lie again on Climate Change & Extreme weather
On

Sept 10

2014 In keeping with their deluded stance that all weather extremes are CO2 extremes and their
Goebbels-esque approach to hit the public with the biggest climate lies as often as possible Roger Harrabin (BBC Environment Correspondent) gave a predictable double whammy of dishonesty on the extreme weather events in Asia and around the world.
He said on BBC TV News that
As the the world continues to warm the incidence of extreme events such as in recent days will increase.
FACT
The world - using real data - is not warming
- and has not been doing so for 18 years. Even under fraudulent UN-MetO-NOAA manipulated data the world is not warming. See
http://www.weatheraction.com/docs/WANews14No11.pdf
and
links in Article about BBC-MetO charlatan John Hammond's Science Denialist claims, in WeatherAction blog
http://bit.ly/1xKYPrJ
(sec3).
The United Nations Intergovernmental Panel on Climate Change (IPCC) predicted global
warming would impact winters. "Milder winter temperatures will decrease heavy snowstorms,"
IPCC
stated
quite
plainly
in its 2001 Third Assessment Report. IPCC's prediction has two components: (1) global warming will cause milder winters and (2) global warming will cause a decline in heavy snowstorm events. These two predictions are clear and unequivocal.

BOTH HAVE FAILED TOTALLY
FACT
Changing CO2 has no effect
The Models used by the Met Office and UN's Climate Committee (the IPCC) show CO2 levels have no effect on the Jet Stream or extremes which come from the Wild Jet stream changes they fail to predict.
It is standard meteorology that the recent wild weather extremes and contrasts follow from the wild Jet Stream behaviour. THAT Wild Jet Stream (Mini-Ice-Age) behaviout was and is regularly predicted by Piers Corbyn's Solar-Lunar approach and is
nothing to do with CO2.
See
http://www.weatheraction.com/docs/WANews14No06.pdf
& Piers' video
http://bit.ly/QS0k34
The claim that these extremes are driven by CO2 / man made Climate Change is a brazen falsity for which there is no evidence or scientific paper which demonstrates a link in the real world.
Harrabin is a Science denier and we challenge him - along with BBC- MetOffice's John Hammond to justify their case in public debate on their misleading claims which are a disgrace to the BBC, Met Office and world science.
Useful information + Links
( i ) RECENT TOP VIDS + PDFs
by Piers Corbyn - short links
(ii) BigOil backs the CO2-Climate Change Scam all the way
because it ensures high energy prices and massive value for much of their otherwise worthless assetts in less accessable oil and gas fields.
See these BP links as an example
http://www.bp.com/en/global/corporate/sustainability/the-energy-future/climate-change.html
http://www.bp.com/content/dam/bp/pdf/sustainability/issue-reports/CDP_2013_questionnaire_response.pdf
(iii) Other links on data massaging / fraud:
http://www.telegraph.co.uk/earth/environment/10916086/The-scandal-of-fiddled-global-warming-data.html

http://weatheraction.wordpress.com/2014/08/23/australian-met-office-accused-of-manipulating-temperature-records/

http://stevengoddard.wordpress.com/2014/08/22/thermometers-show-that-the-us-has-been-cooling-for-nearly-a-century/
(re
United States Historical Climatology Network
)

WATCH USHCN FRAUD SWITCH BELOW

(For 'Final' read 'Fiddled')
Read artcle(s) for glaring evidence of fraud perpetrated by data 'selection/de-selection', and

'adjustments'/
modifications/'corrections' to make past processed 'data' colder and present warmer than objective honest records.
CURRENT - RECENT Top Solar + Weather data Links
Solarwind impact predictor
Solar System Map:
http://www.hamqsl.com/solar1a.html
Solar Wind properties
REDTRACE
(below)
Magnetic Field Bz negative = strong SolarWind-Earth connection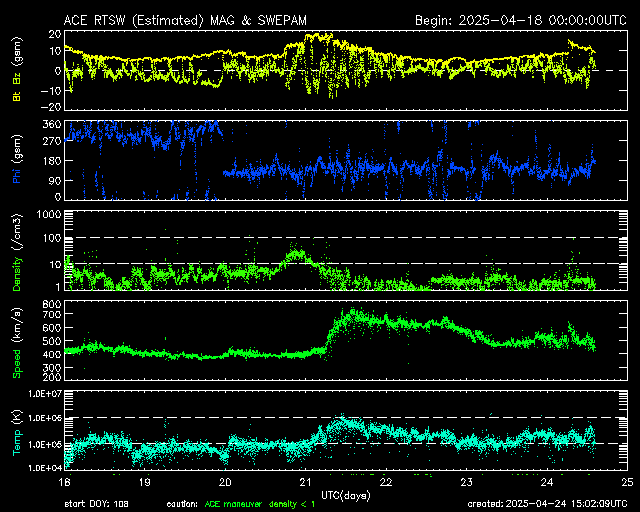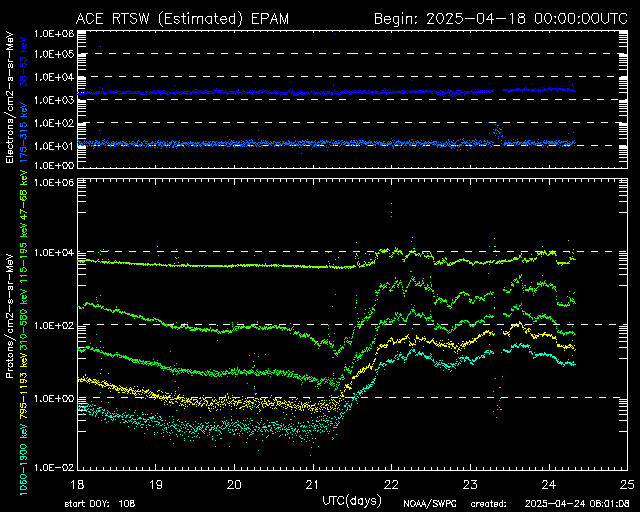 STRATOSPHERIC ZONAL MEAN TEMPERATURE GRAPHS: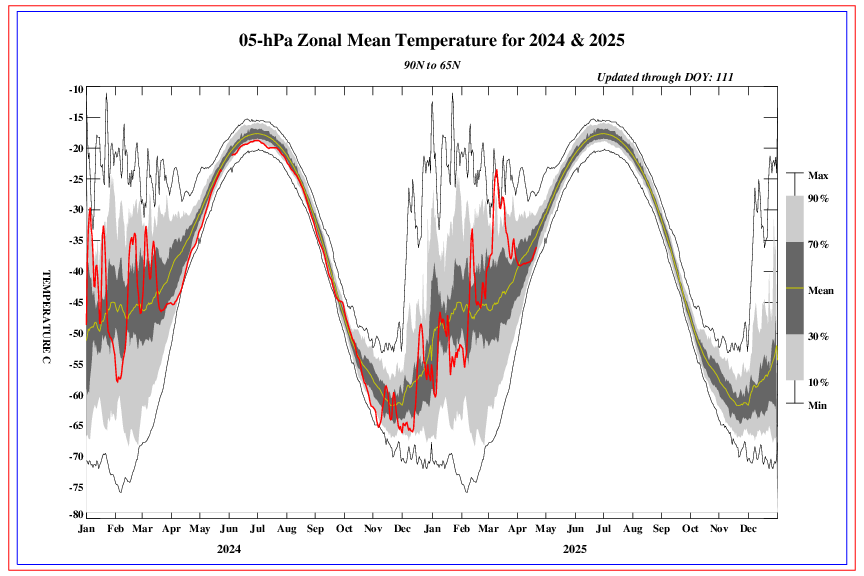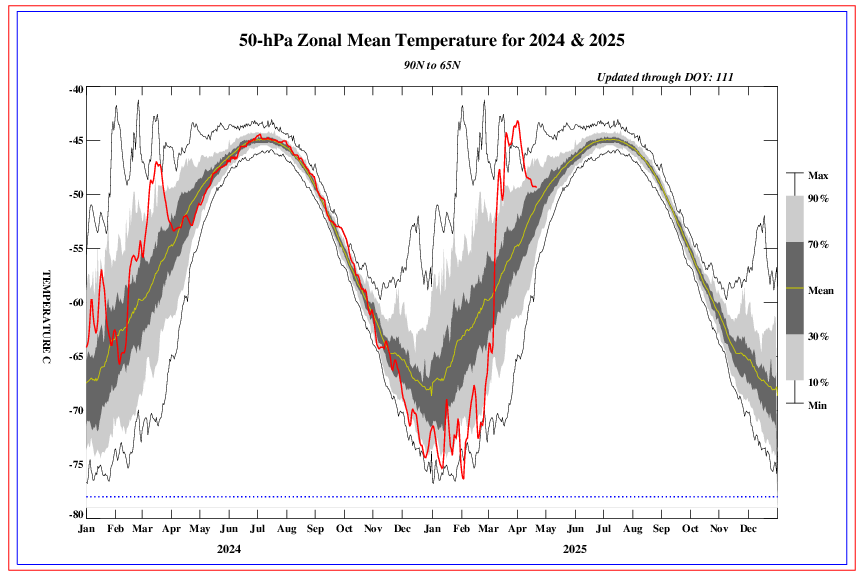 http://www.cpc.ncep.noaa.gov/products/stratosphere/strat_a_f/gif_files/n15_12z_amsu_t02_nh.gif
WeatherAction RED WEATHER WARNINGS
WeatherAction
Red 'Solar-activity Effect'
/
'RedWeather'
periods*
- of weather & solar-geophysical activity warnings are the world-leading predictive parameters in LongRange Sun-Earth relations.
*These are uniquely predicted by WeatherAction and no others using Piers Corbyn's Solar-Lunar-Action-Technique.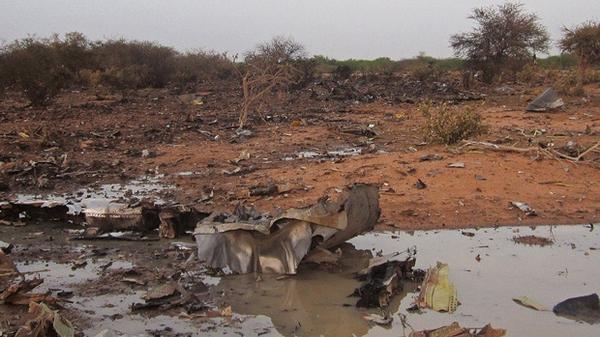 WeatherAction
Top/Major Red (R5/R4)
periods* warning of possible extreme weather events have received acclaim for reliability and timing in the last year.
Red Solar-Weather Periods
- Special interest to Airline pilots and crew and frequent fliers
WeatherAction TopRed, R5,

periods show greatest risk of

dangerous t

hunderstorms

and

turbulence in airflight.

The 2 most serious thunderstorm caused air disaters since 2009 were in WeatherAction

'TopRed' R5 periods

...

There is increased interest in WeatherAction

'RTQ' (RedWeather, Thunder/tornado. Quake(trails) Risk)

forecasts for air travel and activity.

RTQ

forecast are published as a monthly table with a news page which is available alone as a forecast and also R periods included in other forecasts:-
WeatherAction

R5,R4,R3...

values are included in ALL forecasts 30d, 45d, ahead and some indications further ahead along with associated solar / aurora / geomagnetic events.

The next serious Redweather periods are available in all Foreacasts
W
eather
Action
www.WeatherAction.co

m
@Piers_Corbyn
The LongRange Forecasters
Get ahead of the weather game - follow us on twitter
Delta House,
175-177 Borough High St. London SE1 1HR
(+44)(0)
2079399946,
(+44)(0)7958713320
KEY
Presentation & A
rticle
1.
Piers Corbyn Brill pres (at Avalon Rising Summer-Festival & recent 'Look-at-Evidence' Event, Southwark):- What Really drives Climate Changes, The Climate-ChangeHoax -

TrueGreen v FakeGreen

AND the Future of the World!

=>

ppt

http://bit.ly/2wyolpj
2. KEY reasons why science knows CO2 levels are
Effect
Not Cause of Climate Changes, The CO2 story is

#FakeScience

! =>
pdf
http
://
bit
.ly/2iIoMXN
L

atest Blogs & Campaigns: WeatherBlog;
Future, politics and all that Blog....
Blog for accountability in science+politics, Brexit, Social cleansing, fighting corruption & green religion.
(
Mar 25
) Internet Radio+TV from PiersCorbyn +others exposing Globalist-Agenda21/Agenda2030 which has the CO2-Con as its core ideological pivot - SocialCleansing-GlobalWarming #FakeNews+#FakeSciece
The4ThePeopleTestandAction Resolution against Social Cleansing
(following LP conf and SouthwarkTenants Conference in Autumn 2017) agreed in many organisation and forums all over the UK

pdf

download:-
http://bit.ly/2BykFWF
April 23rd, St Georges day, April 24th UK, Eire + N Eu cold returning; Top Deals still on.
Celebrate Hot blast Apr 20 BrIr & Europe....
Amazing HOT DEALS

TODAY

for Br+Ir and Europe (and Br+Ir with Europe combined) fantastic 6mth/12mth subs for 50%/67% OFF Deals.
HURRY! See below.....
Sat April 21st - Eire UK Eu "burst of summer" coming to an end in WeatherAction TopRed
-R5
period April 18-21+-1d
19th April What an amazing day!
This beautiful-summers-day-in-Spring
confirmed WeatherAction 9 week ahead Britain+Ireland detailed forecast for
"A burst of summer mid-month"
(April 14-17+-1d) extended by a day or so. The cold blast following is coming but a little delayed and probably less cold than expected from 9 weeks ahead.
See
@Piers_Corbyn
Twitter for latest weather news both sides of Atlantic
Piers Corbyn + Mark Windows on WindowsOnTheWorld.net
QUICK! April Hot Dea

ls

UpTo
67%Off
= 3 for1...
The Mini-Ice-Age circulation patters which are now the norm got standard Meteorology fooled.
The Easter cold snowy blasts both sides of Atlantic came in harder than standard Meteo expected - and

we have seen for
Britain+Ireland & Eu that short range TV forecasts switched towards WeatherAction long range detail.
The weather has also got plants fooled with MORE COLD SNOWY BLASTS both sides of Atlantic - Britain+Ireland, N Europe and a huge swathe of N USA / S Canada.
GET READY FOR WHATEVER THIS Spring, Summer, year, brings
After Equinox,
as new North Hemisphere Spring stutters on-off-on-off confirming WeatherAction LongRange,
Piers Corbyn warns there are
more Wild Jet Stream cold blasts
UK, Eire, Eu, U
sa
in the rest of Spring months .
The details are incredibly important for you and all serious about weather so we are offering amazing New Spring deals
:
Important Spring forecasts UK, Eire, Eu, Usa for all agriculture, gardens, energy, commodity trading, insurance, travel, holidays.... await you:
*************************************************************
SUBSCRIBE / RENEW On-Line Shop -
Be Weather-Ready
with
WeatherAction!
All subs automatically include current month +all updates.
New subs start from where existing (if you have) end. All overlaps with existing Subs get full extensions

.
DEALS MAY END ANYTIME
On-Line-Shop PayPal price you see is what
is charged even if price update is late by a while. J
ust check for yourself to see prices and you might still get your deal!
**********************************************************************
Samples of
30d forecasts BI Usa Eu-maps:
BrIr
APRIL 30d
Full
8 periods - dramatic
-
is in
BI: 30d, 45d, 75d, 100d, 5m; Eu En Trades; BI-with-Eu 45d; TheWholeLOT.
Eu
APRIL 30d
Full Maps 8 periods, Exciting!
is in
Eu: 30d, 45d, 5m; Eu(+BI) Energy Trades; BI-with-Eu 45d; TheWholeLOT
Usa
APRIL 30d
Full Maps -
8 d
ramatic
periods
- is in
Usa: 30d, 45d, 5m; TheWholeLOT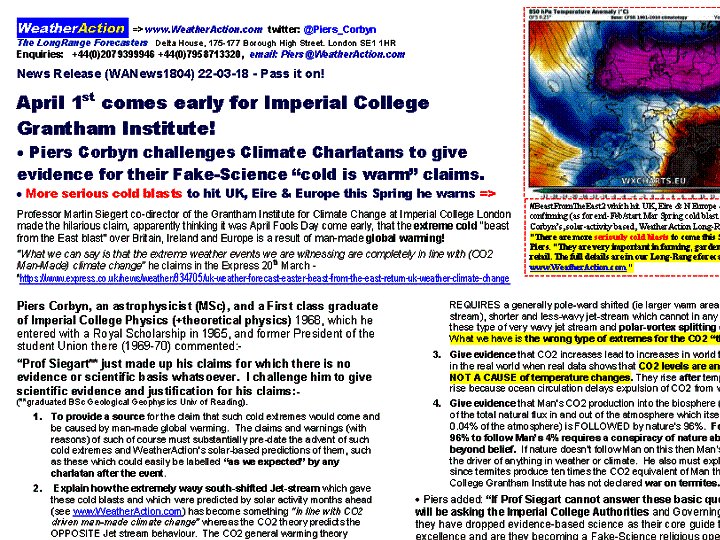 The hat-trick of c

old and snow returns to Br+Ir & NW-Eu confirmed WeatherAction Long Range forecasts and our WeatherAction

Red-Weather R4

periods meant

considerably more snow

in UK and Europe than standard Meteo suggested up to 24 or 12hrs ahead of events.
BrIr
MAY (70 to) 100d
8 periods is in -
in BI: 45d, 75d, 100d, 5m,
All-Spring-Now
; TheWholeLOT
BrIr
JUNE (100 to) 130d
7 periods is in -
in BI: 100d, 5m;
TheWholeLOT
BrIr
JULY (130 to) 160d
7 periods is in -
Copies NOT posted where original is posted.
All access boxes contain latest.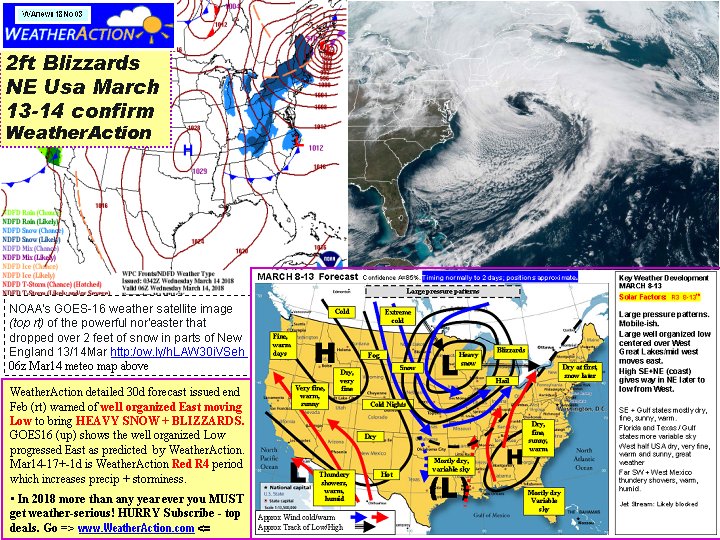 Piers Corbyn was on Talk Radio 3 days running (Feb 28, Mar 1, Mar 2) in the midst of blizzards and cold blasts with weather news and Climate comment ....
"This
historic
supercold
spell
and
massive
blizzards is due to the wild jet stream which is controlled by changes in Solar activity and completely nothing to do with CO2"

-
explained
Piers Corbyn in an interview on Talk Radio
James Whale show Thurs 1st March - a follow-on from his interview Feb 28th. Piers pointed out that the CO2 warmists - believers in so-called Man-made Global-Warming - were referring to Sudden Stratospheric Warming and mildness in the Arctic as if these were somehow part of Global-
Warming
and causing the cold events when they are
nothing to do with CO2
. In fact, he said, the events in the stratosphere are solar driven and their impact transmits DOWNWARDS not upwards from some delusional surface warming. The mildness in the Arctic covers a much smaller area than the cold blast and is not a CAUSE of anything but just one part of the solar driven Wild Jet Stream changes"
In his third appearance (Mar 2)
as snow which had been pelting down at Elephant and Castle abated, Piers who was in open air talked about Mini Ice Ages, full ice ages and the reason why CO2 levels follow sea temperatures and are not driving them.
Quiz question Why is that?
SnowWatch LondonBridge Borough Start-of-A2 SnowReport 06:00z 28-02-18 PiersCorbyn
WeatherAction.com

S
now 2.25 inches

on open church grass+tables.
Too cold for easy snowballs (<-3C?). Melt extraordinarily clear pure drink. Snow/ water depth ratio 20:1(high?) .
Piers Corbyn's WeatherAction Major Red Weather (

R4

) period 27 Feb to 3 Mar effects were confirmed by thundersnow & rare snow-tornado events (eg Brixham Devon UK) and events in Europe and notable extra snowfall

- beyond standard Meteo expectations -

Piers said "This is important news. It is now clear, as well as events in Europe, decades long snow hit records in UK were broken in our LongRange predicted solar effects which began with geomagnetic storms and aurora on 27 Feb.

"Of course these events and the whole super-cold blast UK, Eire and Europe is nothing to do with the delusional fraud of so-called man-made Global-Warming / Climate-Change; but beware those who profit from this lie are in Goebbels-style overdrive to brainwash your children."
THE HISTORIC SuperCold + Snow blast -
in Britain+Ireland, Scandinavia +NW Eu endFeb into March is
THE END
of ManMade GlobalWarming Scam.
Piers Corbyn (1 Mar): "Let's be clear, EVERYTHING the CO2 warmists now tell you is a DELIBERATE LIE AND THEY KNOW IT.
They are now using a carbon (LOL) copy of Goebbels' method - the bigger and more absurd the lie the better because no-one will believe (they hope) that such an absurd claim would be made up by those in authority
as long as it is repeated often enough
.
Now we have the crescendo of their death scream.
"Warm is cold"
repeated on and on. They say oh look the Arctic is now "warm". Well as
fact
this milder than normal
Arctic
and supercold huge swathes of the north hemisphere is the polar
(LOL)
opposite of their theory. It is part of Wild-Jet-Stream
circulation
which IS the Mini-Ice-Age as we in WeatherAction warned years ago.
This and ALL
extremes
since 2007 are the wrong type of extremes for their #FakeScience
which REQUIRES a further north less wavy Jet-Stream. They know it but they lie and lie and lie because there is $Billions of theft from you and the developing world riding on it. They must be destroyed but YOU have to take the argument to the people.
Talk to every deluded warmista you know and tell them like it is. They are being tricked and used by and for the Wall-Street-Soros-UN-EU world-plundering super-elites. Evidence-based accountability in science and politics is the ONLY way forward".
Piers Corbyn says: "It's no longer credible for any intelligent person to accept the Global Warming swindle when this historic cold and snow hits so hard after ongoing record-breaking and near record-breaking cold and snow in the NorthernHemisphere this winter. If this cold is global warming you might as well claim the EU (currently guilty of corporate murder in Greece) is good - and interestingly the EU and the CO2 warmist scam are off the same hym sheet.
ALL who care about evidence-based science and accountable politics must tell politicians to stop looking the other way.

THERE IS NO WARMING!

Prepare for the deepening MiniIceAge which is here now
.
This end Feb Scandinavia-BI-NWEurope #SuperCold confirms our WeatherAction forecast of extreme cold (+snow) in Scandinavia and cold+snow Ireland & Britain with the important difference the Extreme cold in
Scandinavia
has come further south than in our original forecast (issued 4 weeks ahead) and it's flow has grabbed the Atlantic-polar cold Low for Br+Ir to join with it into a major supercold event further south -
especially
S/E UK.
The Scandinavia extreme cold has been consistently further south in Europe this Feb than we expected so we conclude that

the Mini-Ice-Age is now developing more rapidly and strongly

than we first expected and these even more Wild Jet Stream events will continue in the coming years.
Piers Corbyn's NewYear
video
Message
Filmed at WeatherAction Annual Talky-Party Dec22, Delta House, Borough High Street, London Bridge SE1 1HR:
It's War 2018 on - #FakeScience #FakeNews & Dodgy Politics declares Piers Corbyn In New Year Message - YouTube.
Piers starts his message - Make 2018 The Year of Change -
"100 years after the Great War 1918, the war to end wars, we have a new war against the so-called New World Order of failed & false ideologies, #FakeScience, #FakeNews & False politics..."
Piers covers many things:- He demolishes #CO2-#GlobalWarming and #CosmicRay-Climate theory and strongly promotes Nikolov-Zellar explanation
that atmosphere amount controls (average) temperatures (on all planets) and recent ideas of Conor McMenemie (on Nile dam affecting N Africa Climate) & Mike McCulloch on new (quantised inertia) theories of galaxy formation etc.
He talks of setting up a new
Independent Institute/Academy of New
Science
& Critical Analysis
and calls to make 2018 THE year of the fight for
evidence-based
science & politics and accountability in all things.
Science-Politics FACT OF THE MOMENT:-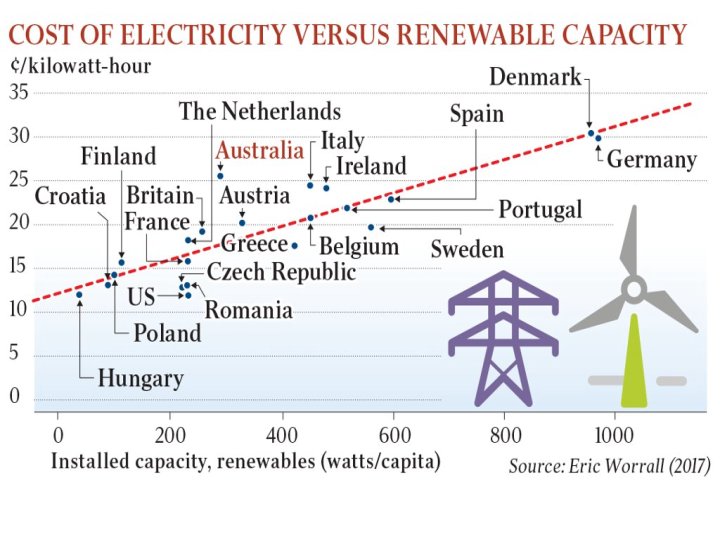 SaveThePlanet 2018 from GlobalWarming Policy!
=> END ALL Large scale expensive renewable energy projects
=> CUT ALL Electricity+Gas bills by 1/3 (the level of C-subsidy) NOW
=> BRING IN #

GreenEnergyChoice

- CHOOSE your energy bill rate - pay double as Green-Carbon Tax for deluded projects if you want!
=> ARREST Climate Data fraudsters* and Media liars for manslaughter
- killing by: hypothermia-Fuel Poverty; hunger by biofuel food price hikes; wood-smoke pollution from DRAX power station which is equivalent to increasing UK diesel use 25%.
*eg operatives in NOAA, NASA, ClimateResearchUnit-EastAnglia Uni, World Meteorological Organisation (WMO), UN, EU; BBC, Aljazeera, France 24; BigOil chiefs who know the truth +use C-Scam to double profits.
Piers challenges BBC+ David Attenborough
Sir David Attenborough on BBC relaunches (23 Oct onwards) the Ocean "Acidification" alarm - The pinnacle of all lies atop the globalist pyramid of data fraud and #FakeScience known as Man-Made-LOL! Climate-Change.
Sir David is either a liar or stupid. Whichever it is his pronouncements on so called Ocean Acidification and the CO2 threat to Corals and the World are a disgrace to science & the BBC.
FACT
There is 50x more CO2 in the oceans than in the air.
FACT
If the oceans are warming they hold LESS CO2 and drive it off so his whole premise is dead in the water, as dead as the dead sea.
FACT
If
ALL
Man's CO2 (which is 1/25th of the total atmospheric CO2 ie 1/25th of 0.04% = 0.002% = 1 or 2 parts in 100,000) went into the ocean
increasing it would increase CO2 levels there by immeasuarably tiny amounts
- having
zero effect
within random fluctuations .
FACT
The sea is a 'buffer' solution of many salts so anything added has even less effect.
FACT
ALL the alarmist claims of the CO2 warming lobby made over the last 10 years via the UN etc (the same UN which made up the WMD lie to justify the Iraq war) have failed.
FACT Average CO2 levels are an EFFECT NOT CAUSE
of changes in climate. When the sea warms it gives off CO2 in a delayed manner and vice versa. Extra CO2 over the last 100yrs is probably a delayed effect of the Medieval warm period.
FACT
The CO2 story is #FakeScience - a political construct - to justify carbon taxes and deindustrialization and lowering wages of the west and enslavment of workers in developing countries.
WHILE
Sir David's campaign against plastic pollution is excellent his claims about #CO2 so-called ClimateChange and effects on Oceans are delusional nonsense - a total pack of fraud and lies which undermines everything else he says - and
I challenge him and BBC to PUBLIC DEBATE on the matter.
Please circulate this statement. Thank you
This year
beware of ever-more desperate globalist alarmist propaganda regurgitated by the CO2 warmistas and their
intellectually-strained
celeb sidekicks. Their deluded world is crumbling as climate charlatans trip-over each other in a
back-track
scramble to hide behind each other's lies** warns Piers Corbyn.
Now more than ever it is vital to defend scientific truth and
#TrueGreen policies against the #FakeGreen

grandiose #BigMoney policies o
f Wall Street-UN-EU-BigOil warmists (who want the CO2 story to help hike up oil prices; note RexTillerson of Exxon supports the ParisAccord). Life destroying anti bio-diversity schemes such as dams in the Amazon and bird killing windfarms UK and USA are fake-green big-money operations which must be opposed.


CO2

-

hurricane

con

destroyed
The wild alarmist claims that extreme hurricanes this year are evidence of Man-Made CO2 Climate Change are
straight
l
ies..... Continued:
WeatherBlog Now (30-10-17 onwards) for your weather Obs, comms & Q's
WeatherActio
nNews
Room
- Ongoing F
eatures
http://weatheraction.wordpress.com
-
by Craig
ClimateChange Conspiracy (of Nature)Theory; Charlatan Monitor, CLEXIT(ClimateAgreement EXIT).
Piers Corbyn on
#GrenFellTowerFire -
what's to be done.
This catastrophe
involves developer-council corruption
and
Green
'
ClimateChange'-insulation targets being used as an excuse for developer profiteering and social cleansing
.
CO2 levels are Effect NOT Cause of Climate Changes
That's not what you've been told by #MSM!
Piers Corbyn spells out the facts in
Easy points on why CO2-Climate story fails -
pdf:
http
:/
/
bit
.
ly
/
2iIoMXN
Piers Corbyn criticizes Prof Stephen Hawking for backing #ClimateHoax
Piers Corbyn comment on Prof Stephen Hawking reported interview ITV Morning show

20 March

by Piers Morgan; for consideration by Prof Hawking & his team:-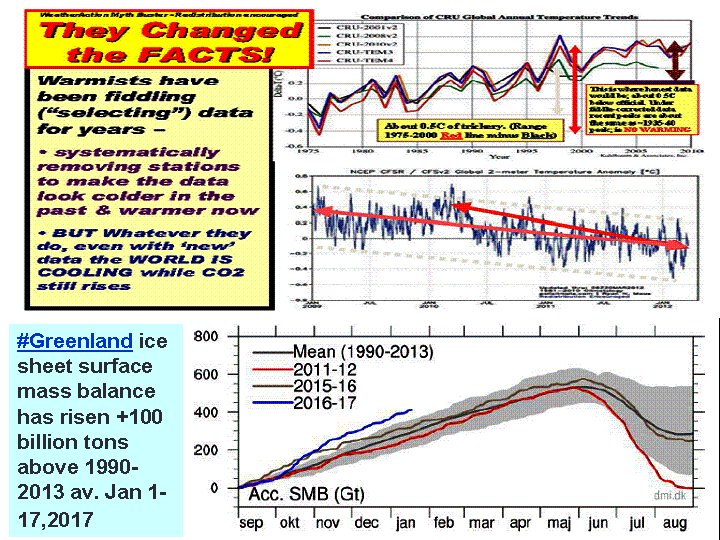 Past Vids + Presentation Links
by Piers Corbyn
3. Presentations from Sept 2015:-
- See
what
'
s
at
stake
in Eu/Brexit & Climate-Change debates including what happened in UK NE / Teesside (slides 24+25).
The Meeting, reported below, also debunked the

"97% believe in Man-made Global Warming /Climate Change" claim.

The true figure is between 7%
& 0.3% depending on "surveys".
- NB parts of StMichael and StokeNewington used at Southend (Westcliff) & Exeter.
THIS IS AN IMPORTANT PDF which includes:-
- Presentation by Piers Corbyn in
Parliament Committee Room Nov 25th 2015
-

TV Links of
Piers
Corbyn on
BBC TV Andrew Neil show
Dec 3, 2015
- subsequently re-discussed as investigations led to the Question:
DID Alan Johnson MP lie on the show
-
Russia
Today
TV
George
Galloway
show
2015
Dec 12th
Climate Challenge Conference (Alternative to UNIPCC)
PARIS 2015
Dec 1-3rd
LATEST NEWS & READER COMMENTS: CLICK BLOG LINKS TOP & BELOW
Latest news