Welcome to WeatherAction

- world leaders in Long Range Weather & Climate Forecasting
Piers Corbyn, Managing Director and founder of WeatherAction presenting at #ElectricUniverse Conference 2014

Welcome to WeatherAction! On our site you can keep up with the latest news, videos, comments and reports of weather and related solar activity and give your own observations and comments via the Latest Comment blog (Right) and read WeatherAction news-pdfs in the
'Latest
' tab.
Our twitter feed - @Piers_Corbyn and
facebook page
also carry leading weather and solar activity forecast reports and news.
We sell web-accessible long-range monthly forecasts for Britain & Ireland, Europe, USA and special forecasts of 'Red Weather periods' and related increases in Thunder/tornado and EarthQuake risk (called 'RTQ' / World Extreme Events forecasts). These are available monthly with normally 8 weather sub-periods per month via the web - up to 30 days ahead (45days for UK & Eire). For more details and to subscribe click
here
.
WeatherAction forecasts, which have independently proven peer-reviewed significant skill -
unlike all others in the field (see

forecast accuracy

)
- are based on our revolutionary Solar-Lunar-Action-Technique (SLAT) which is increasing in scope and skill as our researches advance. Useful presentations on SLAT and WeatherAction forecasts are in the
- See
VIDEO
of Piers Corbyn presentation to 'The Greenest Event', Johannesburg South Africa June5 2012 and more recent Video Links (Electric Universe conference USA March 2014) listed on Right.
-
Presentation
pdf submission to the UK Parliamentary enquiry into the supercold and snowy Dec 2010 - the coldest December for 100 years - which WeatherAction predicted ahead of all others -
WeatherAction is involved in the Global Warming/Climate Change debate where we point out that the world is now cooling not warming and there is no observational evidence in the thousands and millions of years of data that changes in CO2 have any observable effect on weather or climate in the real world. There are no scientists in the world who can produce such observational data and we challenge anyone reading this to send us such observational evidence from the real world opr find someone who can and get them to prduce it. There is only effect the other way, namely that ocean temperatures control average CO2 levels due to basic laws of physics about the soluability of CO2 gas in (sea) water. Boris Johnson, the Mayor of London has expressed interest in what we say:
see article
Thank you, Piers Corbyn, MSc (astrophysics), ARCS, FRAS, FRMetS
Director WeatherAction
WHAT IS WeatherAction?
-
Business summary:
WeatherAction are world leaders in Long range weather - and climate - forecasting and produce detailed weather forecasts to resolution of a few days months ahead for Britain & Ireland, Europe and USA +South Canada, and climate forecasts up to 20 years ahead.
The forecasts are based on predictable aspects of solar particle and magnetic activity and sun-earth connections and their modulation by lunar effects. The unique method developed by Piers Corbyn - WeatherAction founder, astrophysicist, theoretical physicist and weather & climate physicist & forecaster - is kown as The Solar-Lunar-Action-Technique (SLAT) of Long-Range forecasting.
Independent peer-reviewed measures of WeatherAction forecasts, monitors by insurance loss-adjusters, and scientific weather bets through William Hill show the significant skill of WeatherAction forecasts weeks and months ahead while other ('classical' / Numerical modelling) methods have no-skill (see www.WeatherAction.com Forecasts / accuracy).
Forecasts out to 100days ahead for Britain and Ireland and less (but extending) for Europe and USA are sold at low charges on-line via www.WeatherAction.com . Forecasts further ahead - eg up to 6 or 12 months ahead are available directly from WeatherAction.com . Most regular customers are farmers, commodity and energy traders, water companies, holday operators, event planners ( eg weddings, holidays, festivals), weather-sensitive retail and outdoor-pursuits.
WeatherAction forecasting powers are greatest for extreme events - storms and heatwaves / cold spells. WeatherAction's unique R-periods ('Red' weather periods, topmost R5 and R4), forecasts, now recognised world-wide by scientific forecasters and extreme-event analysts have unique skill in predicting most likely periods of extreme thunder and tornado risk and Tropical Storm formation and Rapid development. The same / related periods are also used for Extreme Earthquake risk trial forecasts.
WeatherAction significant forecast successes with detail where applicable to a few days include:-

- Wet summers Britain & Ireland 2007, 2008, 2009 (when UK MetOffice precicted 'BBQ' summers!);

- West Russian Heatwave and the date of it's ending in August 2010;

- UK coldest (and very snowy) December for 100 years Dec 2010;

- Extreme deadly tornado swarms eg Joplin Missouri USA May 2011;

- Hurricane Irene USA East coast predicted in detail 12 weeks ahead;

- The year without a summer - extreme deluges and hail - Britain & Ireland 2012;

- Very Extreme deluges and hail July 2012 USA and Europe;

- V late Spring BI 2013 (WA won British Asparagus Assoc competition for market readiness);

- Late Oct Storm ('Piers Corbyn's Storm) S England +NW Euope 28Oct 2013, predicted 6mth ahead;

- Extra-ordinarily cold (displaced polar vortex) Winter/Springs 2014 and 2015 (East) USA+S Canada.

NONE of the above were predicted long-range by any other forecasters.
Forecast Subscription access details - ensuring you get your updates
30d forecasts

:
Access is to 28th of last month subscribed (uploads ~29-31st)
Subs start in the same month for

payment on or before 21st of month. From 22nd the Sub is deemed to apply from the next month and the current month is free.
45d (BI) forecasts

:
Access is to 14th of last month subscribed (Uploads ~15-17th)
- so that next month which loads 15th onwards is excluded. 30d for that month is also loaded.
45d subs start for the following month for payments made till 27th. From 28th subs are deemed to start from the month after that and months prior to that are free.
75d (BI) forecasts

:
Access is to 14th of month before last month subscribed
- so that next 75d month which loads 15th onwards is excluded. 28th, as 45d, is sub start switch date.
100d (BI) forecasts

:
Access is to 21st of 2nd month before last month subscribed. Sub start switch date is 22nd
- so that next 100d month which loads 22nd onwards is excluded. 75d loads on ~15th
AND

45d access is given to 14th of last month subscribed
so 45d, 30d forecasts for the months load.
AND

45d access is given to 14th of last month subscribed
so 45d, 30d forecasts for the months load.
PINNED COMM 17Jan on 'Climate Change' issue
"2014 (or 2015) World hottest ever"?
- Nope!
built on:- BAD SCIENCE, Data Fraud and a brainwashed public
by:- Carbon Tax grabbing Govts, Big Oil and Self-Serving deluded Green Fools
Support
#CLimateTruth!
- Get the FACTS below
re WINTER 2014-2015 Britain & Ireland (and implications for Europe)
Piers Corbyn Says Met Office Winter Forecast 2014-15 is "Foolish babble from deluded charlatans and should be ignored absolutely".
CLICK
:
=
http://www.weatheraction.com/docs/WANews14No43a.pdf


05 Jan (later) 12th day of Xmas
The utter disgrace of Official temperature "reports" -

~30% of USA data stations are now FABRICATED Data

Data fraud is at record levels in 2014

To see the record levels of fraud now perpetrated for USA date

(let alone UK and other Met Offices around the world and world bodies)
Go to:-

http://stevengoddard.wordpress.com/2015/01/05/ncdc-breaks-their-own-record-for-data-tampering-in-2014/

and see a flip-flop of adjustments upwards which corresponds to CO2 amounts!! LOL

Piers Corbyn says "This is not an increasing graph. the absurd claims cannot continue. We need a world campaign to clear out the fraud and clean up science".
BBC Science-Deniers Lie again on Climate Change & Extreme weather
On

Sept 10

2014 In keeping with their deluded stance that all weather extremes are CO2 extremes and their
Goebbels-esque approach to hit the public with the biggest climate lies as often as possible Roger Harrabin (BBC Environment Correspondent) gave a predictable double whammy of dishonesty on the extreme weather events in Asia and around the world.
He said on BBC TV News that
As the the world continues to warm the incidence of extreme events such as in recent days will increase.
FACT
The world - using real data - is not warming
- and has not been doing so for 18 years. Even under fraudulent UN-MetO-NOAA manipulated data the world is not warming. See
http://www.weatheraction.com/docs/WANews14No11.pdf
and
links in Article about BBC-MetO charlatan John Hammond's Science Denialist claims, in WeatherAction blog
http://bit.ly/1xKYPrJ
(sec3).
The United Nations Intergovernmental Panel on Climate Change (IPCC) predicted global
warming would impact winters. "Milder winter temperatures will decrease heavy snowstorms,"
IPCC
stated quite plainly
in its 2001 Third Assessment Report. IPCC's prediction has two components: (1) global warming will cause milder winters and (2) global warming will cause a decline in heavy snowstorm events. These two predictions are clear and unequivocal.

BOTH HAVE FAILED TOTALLY
FACT
Changing CO2 has no effect
The Models used by the Met Office and UN's Climate Committee (the IPCC) show CO2 levels have no effect on the Jet Stream or extremes which come from the Wild Jet stream changes they fail to predict.
It is standard meteorology that the recent wild weather extremes and contrasts follow from the wild Jet Stream behaviour. THAT Wild Jet Stream (Mini-Ice-Age) behaviout was and is regularly predicted by Piers Corbyn's Solar-Lunar approach and is
nothing to do with CO2.
See
http://www.weatheraction.com/docs/WANews14No06.pdf
& Piers' video
http://bit.ly/QS0k34
The claim that these extremes are driven by CO2 / man made Climate Change is a brazen falsity for which there is no evidence or scientific paper which demonstrates a link in the real world.
Harrabin is a Science denier and we challenge him - along with BBC- MetOffice's John Hammond to justify their case in public debate on their misleading claims which are a disgrace to the BBC, Met Office and world science.
Useful information + Links
( i ) RECENT TOP VIDS + PDFs
by Piers Corbyn - short links
- Electric Univ Pres
htt
p://
bi
t.ly/1nJecee
22,465 hits Dec4
- CO2 Scam Nailed

http://bit.ly/QS0k34

16,755 hits Dec4
http://www.weatheraction.com/docs/WANews14No11.pdf
http://www.weatheraction.com/docs/WANews13No43.pdf
(ii) BigOil backs the CO2-Climate Change Scam all the way
because it ensures high energy prices and massive value for much of their otherwise worthless assetts in less accessable oil and gas fields.
See these BP links as an example
http://www.bp.com/en/global/corporate/sustainability/the-energy-future/climate-change.html
http://www.bp.com/content/dam/bp/pdf/sustainability/issue-reports/CDP_2013_questionnaire_response.pdf
(iii) Other links on data massaging / fraud:
http://www.telegraph.co.uk/earth/environment/10916086/The-scandal-of-fiddled-global-warming-data.html

http://weatheraction.wordpress.com/2014/08/23/australian-met-office-accused-of-manipulating-temperature-records/

http://stevengoddard.wordpress.com/2014/08/22/thermometers-show-that-the-us-has-been-cooling-for-nearly-a-century/
(re
United States Historical Climatology Network
)

WATCH USHCN FRAUD SWITCH BELOW

(For 'Final' read 'Fiddled')
Read artcle(s) for glaring evidence of fraud perpetrated by data 'selection/de-selection', and

'adjustments'/
modifications/'corrections' to make past processed 'data' colder and present warmer than objective honest records.
CURRENT-RECENT Top Solar and Weather data Links
General events including latest Coronal holes :

http://spaceweather.com/
Below From
http://services.swpc.noaa.gov/images/
Solarwind impact predictor
Solar System Map:
http://www.hamqsl.com/solar1a.html
Solar Wind properties
REDTRACE
(below)
Magnetic Field Bz negative = strong SolarWind-Earth connection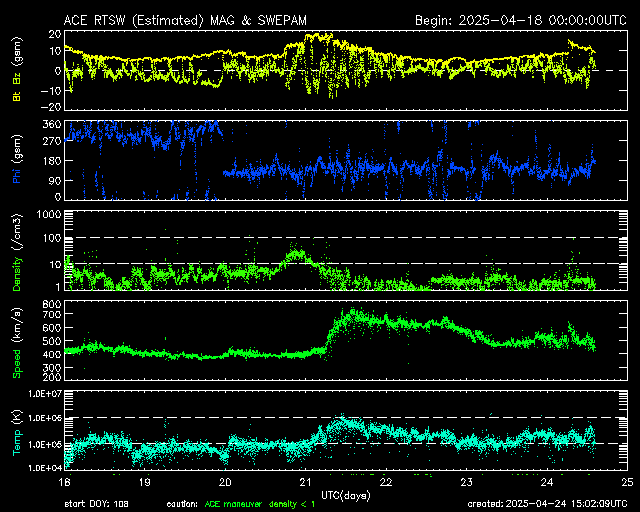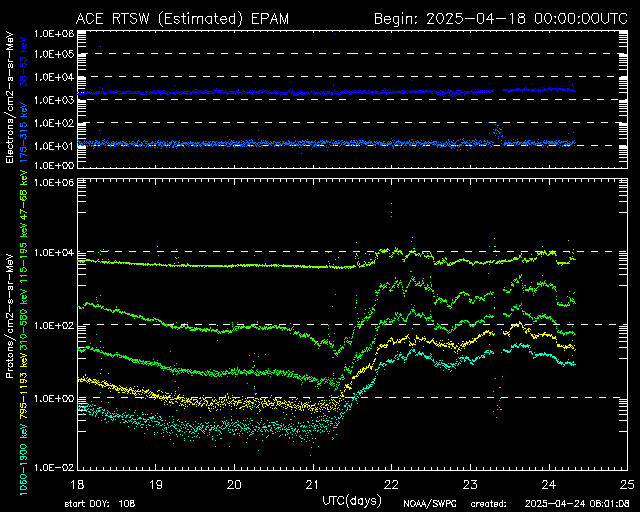 STRATOSPHERIC ZONAL MEAN TEMPERATURE GRAPHS:

to get 50mb change 05 to 50. To update re-open graph on line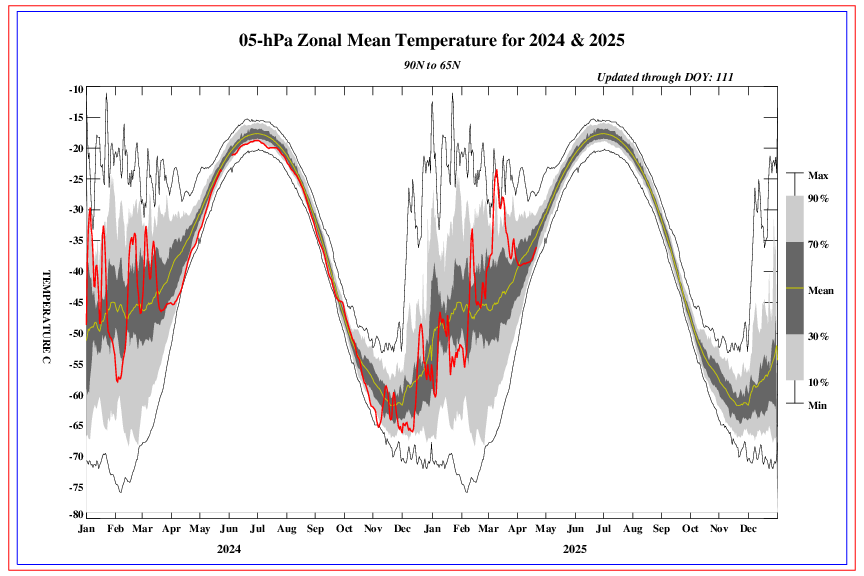 Temp maps From
http://www.cpc.ncep.noaa.gov/products/stratosphere/strat_a_f/gif_files/n15_12z_amsu_t02_nh.gif
WeatherAction RED WEATHER WARNINGS
WeatherAction
Red 'Solar-activity Effect'
/
'RedWeather'
periods*
- of weather & solar-geophysical activity warnings are the world-leading predictive parameters in LongRange Sun-Earth relations.
*These are uniquely predicted by WeatherAction and no others using Piers Corbyn's Solar-Lunar-Action-Technique.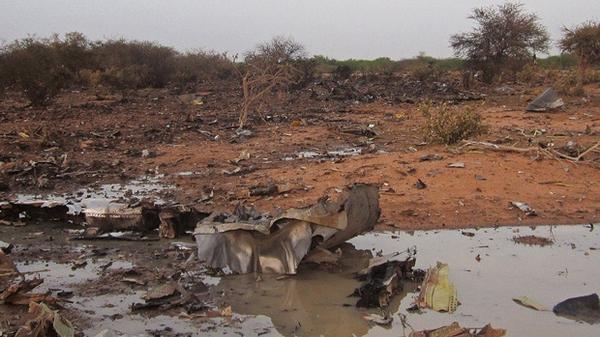 WeatherAction
Top/Major Red (R5/R4)
periods* warning of possible extreme weather events have received acclaim for reliability and timing in the last year.
Red Solar-Weather Periods - Special interest to Airline polits and crew and frequent fliers
WeatherAction TopRed, R5,

periods show greatest risk of

dangerous t

hunderstorms

and

turbulence in airflight.

The 2 most serious thunderstorm caused air disaters since 2009 were in WeatherAction

'TopRed' R5 periods

...

There is increased interest in WeatherAction

'RTQ' (RedWeather, Thunder/tornado. Quake(trails) Risk)

forecasts for air travel and activity.

RTQ forecast are published as a monthly table with a news page which is available alone as a forecast and also included with Eu-Full and BI 45d,75d,100d forecast services.

WeatherAction

R5,R4,R3...

values are included in ALL forecasts 30d, 45d, 75d, 100d ahead and some indications further ahead along with associated solar / aurora / geomagnetic events.

The next serious Redweather periods are available in all Foreacasts
000
Weather
Action
=>

www.WeatherAction.com email:
Piers@WeatherAction.com
The LongRange Forecasters
Delta House, 175-177 Borough High Street. London SE1 1HR



GREAT

VIDEOS

by Piers Corbyn - More recent vids firther down page

They

give possible likely weather scenarios (+/-1d) in typically 8 time periods per month for Britain+Ireland, Europe, USA regions.

They are

NOT

substitutes for short range detail

but provide a likely scenario for LongRange decisions and choices and are normally more accurate and applicable than standard meteorology on all time scales from months ahead to 5days ahead. WeatherAction are the only LongRange forecasts with proven peer-review published significant skill.

In addition to LongRange detail typically within 1 or 2 days resolution WeatherAction Solar factors (which are included in all forecasts) give advice which point to impro

verments of short range model forecasts. Comments and news in forecasts and here and in blogs linked below deal with both LongRange Forecasts and medium-short Weather and geophysical effects - eg aurora - of solar factors in Br+Ir, Europe, USA and across the world.

Follow

@Piers_Corbyn

on twitter for very latest news and comment.

Note Piers' tweets and retweets of standard model output at times may not imply agreement but is more information since models change so much in this Wild-Jet-Stream / Mini-Ice-Age era.




ALL PAST FORECASTS are available

in the web access boxes for current forecasts and in the Forecast archive (Via Forecasts tab) as it updates.
Forecasts are normally for each MONTH and in (up to) 8 sub periods Br+Ir, Eu and USA.
In Forecast access and notes BI, B+I, BrIr, Br+Ir = Britain+Ireland; Eu = Europe inc Scandinavia.
30d forecast means current/next month up to ~30d ahead and is issued at end of previous month.
45d forecast means ~15d to 45d ahead and is issued mid of previous month, etc for 75d.
Forecasts issued include re-issue of copies of previous without update and appropriately labelled even if no changes have been (yet) made - so subscribers know they have not missed a forecast (update). BI 100d, 90d, 75d, 45d and 30d can be the same but there normally will be extra detail and/or (sometimes) changes at any stage or extra stages especially for 45d and 30d issues.
The basics of any forecast normally stay unchanged from ~6months ahead to the 30d fullest detail - in about 85% of cases.

At present (Mid-late Jan) BrIr & Eu (and possibly USA) are being reviewed for (Jan), Feb, March. April under Solar-Lunar-Action-Technique SLAT12cs


Vital Information Reports & News:


IT'S TIME TO REVIEW CO2 & ENERGY TAXES ACROSS THE WORLD - WANews16No04

<=C

lick
INCLUDES Links to Piers Corbyn on BBC TV Andrew Neil show Dec 3; and Russia Today TV Georege Galloway show Dec12th


TERRY WOGAN and PROF BOB CARTER RIP
Both Climate Realists - Piers Corbyn Remembers them:-
http://www.weatheraction.com/docs/WANews16No05.pdf

<=Click



Considerable snow (above) hit Scotland 10/1th Feb confirming WeatherAction 100d ahead forecast for 7-10Feb +/-1or2 days (

R4 period)

. Snow also came to Wales and and North England although not as far South as expected from 100d ahead. NOW in period 11-15th (espec 14th) snow-hopes of standard meteorology look like they were too high and short-range forecasts appear to be moving towards WA's less hope in South.

See Valentines day special document, note below, and Piers new comment in

WeatherAction Blogspot:


BLOGSPOT - Have Your Say -
LATEST WeatherAction BLOGSPOT - Have your say - Feb 7th 2016 onwards

<=Click









LATEST FEB 12th <= Feb 11th <= 10th <=9th(0600GMT)
Valentines Day - A Cold OR Lukewarm Affair?
Will cold blasts and snow hit Br-Ir/Eu and N/E USA on Feb 14?
and Report on WeatherAction StratWarm forecasts
A Sudden Stratospheric Warming (at, upper, 5mb level and also lower 50mb level) is hitting now (it started, upper, Feb 8/9th, see graph on lower LHS Home page here - or click on twitter feed

@Piers_Corbyn

recent tweets). Piers Corbyn explains this does NOT (yet) imply extra snow blasts either side of the Atlantic.
Nevertheless

other considerations appear to back the cold blast N/E USA on 14th and Piers discusses whether the standard ECMWF** /MetOffice model are "Snowhoping" for BrIr+ NW Eu?
**ECMWF=European Centre for Medium Range Weather Forecasting
A Special pdf discussing these matters is loaded in ALL WeatherAction services:


Click here to get prices, buy forecasts and donate to WeatherAction Research

<=Click


Public Event
An exciting Presentation -Talk with Piers Corbyn on
Weather extremes, What doesn't and does cause Climate

Change and the politics behind it all.

Sunday, Feb 21st

10am – 4pm,

Westcliff On Sea, Essex

SS0 7AU

View event on Facebook:-

https

://www.facebook.com/events

/928508057241960/

ALSO VIA

http

://imoaconference.co.uk/

Sunspots - solar flares - Climate Change - CO2 Con - Wild Weather - Jet Stream - Polar Vortex - Solar-

magnetic activity and health - BigOil - Oil Lobby - Big Corporations & Politics
ALL PARTICIPANTS GET ONE MONTH FREE FORECAST ON TOP OF WHAT THEY ALREADY SUBSCRIBE TO (IF ANY)




Brill Forecast Deals!

ALL 6/12mths Subscriptions now at 4/7m and

NEW

amazing Single forecast reductions => Subscribe Now


=> Br+Ir 30d ONLY £10/m & 6/12m @ 4/7
=> Br+Ir 45d, NOW ONLY £20 & 6/12m@4/7 (from Mar(out soon) Jan+Feb Free)
=> EuMaps 30d, NOW ONLY Eu10(£8)/m & 6/12m @ 4/7
=> USA NOW ONLY $10(£7)/m & 6/12m @ 4/7
=>

TheLot

(All services to 100d) 6/12m for price of 4/7!

TOP value

**The counting months for 30d BI, USA, Eu forecasts now (normally from 22nd of month) starts with FEB so 12m order is Jan free plus all forecasts on issue to Jan 2017 inc
Click here to get prices, buy forecasts and donate to WeatherAction Research


Top Forecast News on Fearsome Feb - Great success appearing
- A VERY EXCITING February worldwide
=>

(

1Feb

)

Br+Ir Feb loaded** with extra Short-Medium range comm, no change from 90dAgo Slat12c forecast (Now pdf format)
=>

(

29/30Jan

)

Br+Ir Feb 30d in 45d format is *loaded (MsWord format)
=> (1Feb) USA LOADED Interesting forecast.
=> Europe FEB amazing words-maps - loaded
=> Br+IR 30d (Slat 12c) same as 120d/45d but WITH GRAPHS - loaded
*Loaded BI

30d,

45d,75d,100d, Whole winter; The Lot to 100d; Energy Traders, Eu

Other recent loadings:
=> Br+Ir April 100d (Slat 12c)

=> Br+Ir March 75d

=> Br+Ir Feb 45d was 75d




=> EXCITING Forecast of Sudden Stratospheric Warmings &

implications

is in Br+Ir-Eu Whole Winter; Br+Ir 45d,75d,100d; Energy Traders; Eu Full 30d; USA 30d &The LOT (All services to 100d) -

NOT in BI 30d



Existing subscribers!

YOU can EXTEND your present sub with these offers




All WeatherAction new subs and offers which overlap with existing subs will have access extended by the duration of overlap or equivalent.

Overlapping subs can be taken and we extend as appropriate.



LATEST NEWS
4th Feb
WELCOME NEW VISITORS
following

Piers Corbyn 3rd Feb:-
=> Speaking at Global Warming debate, Stoke Newington School
=> Imperial College "Quantum mechanics in a nutshell" (ex IC member of public)
Exciting weather developments both sides of the Atlantic and aroud the world are afoot. Whatever the difficulties WeatherAction forecasts consistently lead the world - see Shaun (Wales) comments on BLOGSPOT!

It really is about time you subscribe before weather surprises you again, and prices go back up.


29 - 28 Jan
HOWZAT! Superb solarwind action confirms drivers for Major Red Weather

R4

period 24-26 Jan+/-1d and predicted subsequent #StratWarm (Stratospheric warming) is happening now.
Piers Corbyn, astrophysicist of WeatherAction says "We are very pleased with this. Our expected (upper level) StratWarm of 22nd Jan was small but this one which we forecast to peak around 29th looks on target and is occuring in upper (5mb) as well as at our expected lower (50mb) levels. Although we have suggested (eg in 2013) that upper #StratWarms precede lower ones and these then cause more #JetStream buckling and hence snow in places it may be that this is true at times but perhaps these three phenomena are not primarily a causal chain but associated events with common cause (and not always all happening).
Our predictions of solar and solar wind events and subsequent/overlapping

R5 & R4, Red Weather

periods and weather storms / blizzards are very reliable but they happen often without any notable stratwarm events.
More work needs to be done but one thing is clear - solar events and jet stream changes, the prime arbiters of all weather extremes, are nothing to do with the trace gas CO2.
For latest stratosperic temperatures see (and change 05 to 50 etc):-
http://www.cpc.ncep.noaa.gov/products/stratosphere/temperature/05mb9065.png




http://www.weatheraction.com/docs/WANews16No03.pdf





29....25 Jan
What next -

IMPORTANT

- Late Jan and Feb and...?
Piers Corbyn says

THE ORIGINAL FORECASTS HOLD

under Solar-Lunar-Action Technique - Slat 12c - (not the special Slat 12cs) FOR late Jan and Feb (and have been holding since about Jan 20th).
"We have investigated carefully and we know a lot of people have been wondering what to do. The special Stratospheric wind consideration works under the right circumstances but applying it to late Jan was too much. The original forecast is going well", said Piers


"The Other Corbyn

..

Pretty good article in the Observer Sun 25 Jan page 18-19 of The New Review by Tim Adams; but Guardian sneaky... See Blogpost for article


21-22-23 Jan Piers Corbyn says
"Recent public claims that 2015 was "the warmest ever" are data fraud.
The Facts are: Reliable satellite data shows the world is in a period of

#GlobalCooling

and has been for some years. The so-called surface data is selected for political purposes to promote the discredited CO2 "Global-warming / "Climate Change". For graphs on these points such as I presented on BBC Andrew Neil show Dec3rd see below** and video link for that show.

**As

;

and -
https://xmetman.wordpress.com/2016/01/20/why-are-the-number-of-sites-used-to-calculate-hadcrut4-decreasing/comment-page-1/#comment-3084


Below, the graph of failure of CO2 'theory' which Piers showed on BBC Andrew Neil show (link towards end of page) &next one about the 0.5degC fraud add-on of temperatures in last decade which he also mentioned-






Latest (Jan 20-23) USA Monster snow #StormJonas - Brilliant success for WeatherAction.
Piers Corbyn points out:- "If New York Mayor had taken our forecasts they would have been warned 3 weeks ahead instead of caught out by dithering muddled standard forecasts. If the airlines took our USA forecasts they would have known of certain flight chaos 3weeks ahead.
http://www.weatheraction.com/docs/WANews16No02.pdf


20th <=14th <= 6th Jan 2016
WELCOME to new visitors.....
after Piers Corbyn was on Radio shows - LBC (Jan6) - John Gaunt (7th) - RichieAllen (7th) (see also @Piers_Corbyn twitter). See New Sub offer below
Richie Allen Interview Link:

https://www.youtube.com/watch?v=A45YlerAmog


On LBC (and similar on others) Piers pointed that there was no evidence that CO2 levels let alone Man's CO2 drives climate but the reality is that CO2 levels follow world temperatures and now we were dealing with data fraud on an intenational scale whereby temperatures are adjusted upwards recently to make it appear as if the world is warming in order to justify carbon taxes and various controls.
He said that recently 2010 had been declared warmer than 1998 whereas it used to be the other way around and that this was fraud to give the impression of continuous warming.
A meteorologist from the university of Reading appeared distressed by Piers and said it had been very mild in December there as if this was somehow proof it was down to mankind's CO2. (Interestingly he didnt deny there had been 'adjustments' to data. So the fact is THE 'ADJUSTMENTS' ARE USED TO "PROVE" THE CO2 STORY). Piers said we are in an El Nino and Wild Jet Stream situation which makes these extremes and during the last Mini Ice Age there were

some very warm spells while it was generally colder.

He also said one needed to explain why the big storm (#StormFrank associated with the warmth) at the end of December (which WeatherAction predicted) coincided with intense solar activity (which WeatherAction also predicted and which caused the storm).
=> For graphs covering some of these points see near foot of this page.


2016 will be a year of wild weather




#StormFrank

(in WeatherAction TopRed

R5

period 28-31Dec) also known as Piers Corbyn's

#StormPiers2

(The 1st was 28Oct 2013 predicted 6m ahead) hit (details below) as predicted 10weeks ahead. This storm and associated extremes around the world such as a short mild event in the Arctic and extreme blizzards and cold blasts in New Mexico and East Europe are a foretaste of the extremes and contrasts coming in the year ahead!


Updated 12th/10th Jan:

In late December an interesting general world JetStream shift westwards by a few hundred miles took place making milder wetter weather in much of B+I and East USA than forecast. This was accompanied (later) by a massive coronal hole in South polar regions of the Sun and tremendous bursts of geomagnetic activity on Earth.

Much of Britain and Ireland was wetter than expected in December and in the original early January Forecast.
This was due specifically to the combined position of the Scandinavia High block at times (which shifted West of expected), the persistence of South winds over Britain & Ireland and quasi-stationary weather fronts dropping rain in the same places. These persistent

'Long Jet Stream stuck'

situations are a feature of the of the new weather era (Wild-Jet-Stream / Mini-Ice-Age) the world is in, and where they locate to within a hundred miles is of crucial importance.

It appears world weather is now

developing faster into this grim new era - which depends on specific confirmed and predictable solar activity developments and lunar modulation of sun-earth connections.

Related to this,

what is happening in the stratosphere is now more crucial and that changes some forecast options.

These natural weather and climate changes are of course nothing whatsoever to do with the failed delusional CO2 hypothesis which can predict nothing because CO2 has no influence on what the sun does.

This situation has been and is being continually analyzed and new approaches are being adopted under an amemnded process - SLAT12cs - which is giving some January forecast ammendements particularly for Br+Ir & Europe.



5th

Jan - VITAL

FACTS on End Dec Specific weather events
The HUGE StormFrank, predicted 10weeks ahead to the day in period 28-31 Dec by Piers Corbyn, and the associated mild ('warm') blast in the Arctic are a superb vidication of the solar-driven WildJetStream theory and total defeat for the CO2 Man-made Climate-Change proposition.
WARMER wild warmings of the Arctic have happened at end Dec in the past (see below) under other wild jet stream conditions and LESS CO2. This particular wild jet stream situation with associated extreme storms, floods, warmth in places and extreme unprecedented in recorded history blizzards and cold in other places such as New Mexico and Texas was predicted by Piers Corbyn's Solar-Lunar Action Technique

in specific terms for Britain and Ireland and the USA ten weeks ahead and in general terms for recent years 7yrs ago.
The CO2 theory predicts the opposite type of events - a generally north shifted benign jet stream, warmer weather everywhere and LESS extremes.

However although they have admitted at public meetings in the Royal Sociaty (Oct 2013) that they havn't got a clue why the Jet stream has gone wild the CO2 warmist charlatans and their media associates (BBC, AlJazeera which is owned by the Big-Oil State Qatar who also fund ISIS, France 24 etc) now lie and lie again.
They fiddle temperature records, ignore proven world cooling shown by reliable satellite data, overplay mild and wet events, downplay cold and blizzards and pretend that the extreme events are all down to CO2 - a proposition which is not supported by any evidence whatsoever. Their methods are those of authoritarian regimes.

All who care for evidence-based science - in higher eductaion, schools, Councils, businesses and anywhere - must stand up to this brainwashing and programme to de-industrialize the west by imposing huge carbon-energy charges; and challenge the CO2 warmist protaganists at every turn.
Freak storm pushed North Pole 50 degrees above normal to melting point
Compare temperature spikes in the
Left: Current Spike Right: End of Dec, 1964 temp spike =
WARMER
Notice this event is 51yrs ago which puts it in the range 59+/-10 years which is the standard approx solar- lunar beat period for repeating general patterns, in this case wild jet streams. The v wild jet stream situations of course come in mini-ice age periods one of which we are in and will get more acute for next 20 yrs


(30 Dec) Piers Corbyn writes to David Cameron

WANews15No30 Piers Corbyn offers Prime Minister help to combat storms + blizzards this winter. He points out how extreme events over last 7 years confirm Solar-lunar theory and negate CO2 Climate Change theory and calls for re-think under Climate Change Act.
Note The Link for The presentation mentioned in the letter is best found via:







<=

CLICK

for pdf link of report below


REPORTS Pdfs+VIDs of recent presentations



1. At Parliament Building meeting Wed 25 Nov




2.

VIDEOS and pdfs

Dec 1-3rd Paris Climate Challenge,

conf

(Alternative to UN COP21)

- inc Piers Corbyn click on link and then Speakers for uploaded

vids+ pdfs

=>

www.

PCC15

.org

- Piers Tue pm (loaded) & extra wed pm (not original agenda to be loaded)





FOR LATEST NEWS AND READER COMMENTS CLICK BLOG LINK BELOW
Latest news
WANews16No05 TERRY WOGAN and PROF BOB CARTER RIP
WANews16No05 Terry Wogan and Prof Bob Carter RIP, both Climate Realists. Piers Corbyn remembers them. For Bob, a Prof of James Cook Uni Queensland Australia who spoke at a special WeatherAction meeting supporting his book launch in London, we give extra links in memoriam.
IT'S TIME TO REVIEW CO2 & ENERGY TAXES ACROSS THE WORLD - WANews16No04
IT'S TIME TO REVIEW CO2 & ENERGY TAXES ACROSS THE WORLD - WANews16No04 - Extreme Weather in recent years has been The Wrong Type Of Extremes for the CO2 'theory' + The CO2 'theory' destroyed in 3 simple points
WANews16No03 SolarWind action build-up for R4 Jan24-26 and following StratWarm confirmed
WANews16No03 SolarWind action build-up for R4 Jan 24-26 and following rapid StratWarm (Sudden Stratospehric Warming - SSW) being confirmed. Note Starto dats is DOY 26 = Jan 26th further results will follow. To get graphs direct go to http://www.cpc.ncep.noaa.gov/products/stratosphere/temperature/05mb9065.png or replace 05 by 50 for 50mb level.
WANews16No03 SolarWind action build-up for R4 Jan24-26 and following StratWarm confirmed
WANews16No03 SolarWind action build-up for R4 Jan 24-26 and following rapid StratWarm (Sudden Stratospehric Warming - SSW) being confirmed. Note Starto dats is DOY 26 = Jan 26th further results will follow. To get graphs direct go to http://www.cpc.ncep.noaa.gov/products/stratosphere/temperature/05mb9065.png or replace 05 by 50 for 50mb level.