Welcome to WeatherAction

- world leaders in Long Range Weather & Climate Forecasting
Piers Corbyn, Managing Director and founder of WeatherAction presenting at #ElectricUniverse Conference 2014

Welcome to WeatherAction! On our site you can keep up with the latest news, videos, comments and reports of weather and related solar activity and give your own observations and comments via the Latest Comment blog (Right) and read WeatherAction news-pdfs in the
'Latest
' tab.
Our twitter feed - @Piers_Corbyn and
facebook page
also carry leading weather and solar activity forecast reports and news.
We sell web-accessible long-range monthly forecasts for Britain & Ireland, Europe, USA and special forecasts of 'Red Weather periods' and related increases in Thunder/tornado and EarthQuake risk (called 'RTQ' / World Extreme Events forecasts). These are available monthly with normally 8 weather sub-periods per month via the web - up to 30 days ahead (45days for UK & Eire). For more details and to subscribe click
here
.
Our forecasts, which have independently proven peer-reviewed significant skill - unlike all others in the field (see
forecast accuracy
) - are based on our revolutionary Solar-Lunar-Action-Technique (SLAT) which is increasing in scope and skill as our researches advance. Useful presentations on SLAT and WeatherAction forecasts are in the
- See
VIDEO
of Piers Corbyn presentation to 'The Greenest Event', Johannesburg South Africa June5 2012 and more recent Video Links (Electric Universe conference USA March 2014) listed on Right.
-
Presentation
pdf submission to the UK Parliamentary enquiry into the supercold and snowy Dec 2010 - the coldest December for 100 years - which WeatherAction predicted ahead of all others -
WeatherAction is involved in the Global Warming /Climate Change debate where we point out that the world is now cooling not warming and there is no observational evidence in the thousands and millions of years of data that changes in CO2 have any effect on weather or climate. There are no scientists in the world who can produce such observational data. There is only effect the other way, namely that ocean temperatures control average CO2 levels. Boris Johnson, the Mayor of London has expressed interest in what we say:
see article
Thank you, Piers Corbyn, MSc (astrophysics), ARCS, FRAS, FRMetS
Director WeatherAction
WHAT IS WeatherAction?
- Business summary for Google:
WeatherAction are world leaders in Long range weather - and climate - forecasting and produce detailed weather forecasts to resolution of a few days months ahead for Britain & Ireland, Europe and USA +South Canada, and climate forecasts up to 20 years ahead.
The forecasts are based on predictable aspects of solar particle and magnetic activity and sun-earth connections and their modulation by lunar effects. The unique method developed by Piers Corbyn - WeatherAction founder, astrophysicist, theoretical physicist and weather & climate physicist & forecaster - is kown as The Solar-Lunar-Action-Technique (SLAT) of Long-Range forecasting.
Independent peer-reviewed measures of WeatherAction forecasts, monitors by insurance loss-adjusters, and scientific weather bets through William Hill show the significant skill of WeatherAction forecasts weeks and months ahead while other ('classical' / Numerical modelling) methods have no-skill (see www.WeatherAction.com Forecasts / accuracy).
Forecasts out to 100days ahead for Britain and Ireland and less (but extending) for Europe and USA are sold at low charges on-line via www.WeatherAction.com . Forecasts further ahead - eg up to 6 or 12 months ahead are available directly from WeatherAction.com . Most regular customers are farmers, commodity and energy traders, water companies, holday operators, event planners ( eg weddings, holidays, festivals), weather-sensitive retail and outdoor-pursuits.
WeatherAction forecasting powers are greatest for extreme events - storms and heatwaves / cold spells. WeatherAction's unique R-periods ('Red' weather periods, topmost R5 and R4), forecasts, now recognised world-wide by scientific forecasters and extreme-event analysts have unique skill in predicting most likely periods of extreme thunder and tornado risk and Tropical Storm formation and Rapid development. The same / related periods are also used for Extreme Earthquake risk trial forecasts.
WeatherAction significant forecast successes with detail where applicable to a few days include:-

- Wet summers Britain & Ireland 2007, 2008, 2009 (when UK MetOffice precicted 'BBQ' summers!);

- West Russian Heatwave and the date of it's ending in August 2010;

- UK coldest (and very snowy) December for 100 years Dec 2010;

- Extreme deadly tornado swarms eg Joplin Missouri USA May 2011;

- Hurricane Irene USA East coast predicted in detail 12 weeks ahead;

- The year without a summer - extreme deluges and hail - Britain & Ireland 2012;

- Very Extreme deluges and hail July 2012 USA and Europe;

- V late Spring BI 2013 (WA won British Asparagus Assoc competition for market readiness);

- Late Oct Storm ('Piers Corbyn's Storm) S England +NW Euope 28Oct 2013, predicted 6mth ahead;

- Extra-ordinarily cold (displaced polar vortex) Winter/Springs 2014 and 2015 (East) USA+S Canada.

NONE of the above were predicted long-range by any other forecasters.
Forecast Subscription access details - ensuring you get your updates
30d forecasts

:
Access is to 28th of last month subscribed (uploads ~29-31st)
45d (BI) forecasts

:
Access is to 14th of last month subscribed (Uploads ~15-17th)
- so that next month which loads 15th onwards is excluded. 30d for that month is also loaded.
75d (BI) forecasts

:
Access is to 14th of month before last month subscribed
- so that next 75d month which loads 15th onwards is excluded.
100d (BI) forecasts

:
Access is to 21st of 2nd month before last month subscribed
- so that next 100d month which loads 22nd onwards is excluded. 75d loads on ~15th
AND

45d access is given to 14th of last month subscribed
so 45d, 30d forecasts for the months load.
AND

45d access is given to 14th of last month subscribed
so 45d, 30d forecasts for the months load.
WINTER ONLY (BI) (started as up to 200d) forecasts

:
Access is fixed to 28 Feb 2015
First updates + extra detail for all months Dec, Jan, Feb and all normal updates around 15-17th, 22nd and end month will get 100d, 75d, 45d, 30d updates.
PINNED COMM 17Jan on 'Climate Change' issue
"2014 World hottest ever"?
- Nope!
built on:- BAD SCIENCE, Data Fraud and a brainwashed public
by:- Carbon Tax grabbing Govts, Big Oil and Self-Serving deluded Green Fools
Support
#CLimateTruth!
- Get the FACTS below
re WINTER 2014-2015 Britain & Ireland (and implications for Europe)
Piers Corbyn Says Met Office Winter Forecast 2014-15 is "Foolish babble from deluded charlatans and should be ignored absolutely".
CLICK
:
=
http://www.weatheraction.com/docs/WANews14No43a.pdf





05 Jan (later) 12th day of Xmas
The utter disgrace of Official temperature "reports" -

~30% of USA data stations are now FABRICATED Data

Data fraud is at record levels in 2014

To see the record levels of fraud now perpetrated for USA date

(let alone UK and other Met Offices around the world and world bodies)
Go to:-

http://stevengoddard.wordpress.com/2015/01/05/ncdc-breaks-their-own-record-for-data-tampering-in-2014/

and see a flip-flop of adjustments upwards which corresponds to CO2 amounts!! LOL

Piers Corbyn says "This situation cannot continue. We need a world campaign to clear out the fraud and clean up science".
BBC Science-Deniers Lie again on Climate Change & Extreme weather
On

Sept 10

In keeping with their deluded stance that all weather extremes are CO2 extremes and their
Goebbels-esque approach to hit the public with the biggest climate lies as often as possible Roger Harrabin (BBC Environment Correspondent) gave a predictable double whammy of dishonesty on the extreme weather events in Asia and around the world.
He said on BBC TV News that
As the the world continues to warm the incidence of extreme events such as in recent days will increase.
FACT
The world - using real data - is not warming
- and has not been doing so for 18 years. Even under fraudulent UN-MetO-NOAA manipulated data the world is not warming. See
http://www.weatheraction.com/docs/WANews14No11.pdf
and
links in Article about BBC-MetO charlatan John Hammond's Science Denialist claims, in WeatherAction blog
http://bit.ly/1xKYPrJ
(sec3).
The United Nations Intergovernmental Panel on Climate Change (IPCC) predicted global warming would impact winters. "Milder winter temperatures will decrease heavy snowstorms,"
IPCC
stated quite plainly
in its 2001 Third Assessment Report. IPCC's prediction has two components: (1) global warming will cause milder winters and (2) global warming will cause a decline in heavy snowstorm events. These two predictions are clear and unequivocal.

BOTH HAVE FAILED TOTALLY
FACT
Changing CO2 has no effect
The Models used by the Met Office and UN's Climate Committee (the IPCC) show CO2 levels have no effect on the Jet Stream or extremes which come from the Wild Jet stream changes they fail to predict.
It is standard meteorology that the recent wild weather extremes and contrasts follow from the wild Jet Stream behaviour. THAT Wild Jet Stream (Mini-Ice-Age) behaviout was and is regularly predicted by Piers Corbyn's Solar-Lunar approach and is nothing to do with CO2. See
http://www.weatheraction.com/docs/WANews14No06.pdf
& Piers' video
http://bit.ly/QS0k34
The claim that these extremes are driven by CO2 / man made Climate Change is a brazen lie for which there is no evidence or scientific paper which demonstrates a link in the real world.
Harrabin is a Science denier and we challenge him - along with BBC- MetOffice's John Hammond to justify their case in public debate on their misleading claims which are a disgrace to the BBC, Met Office and world science.
Useful information + Links
( i ) RECENT TOP VIDS + PDFs
by Piers Corbyn - short links
- Electric Univ Pres
htt
p://
bi
t.ly/1nJecee
22,465 hits Dec4
- CO2 Scam Nailed

http://bit.ly/QS0k34

16,755 hits Dec4
http://www.weatheraction.com/docs/WANews14No11.pdf
http://www.weatheraction.com/docs/WANews13No43.pdf
(ii) BigOil backs the CO2-Climate Change Scam all the way
because it ensures high energy prices and massive value for much of their otherwise worthless assetts in less accessable oil and gas fields.
See these BP links as an example
http://www.bp.com/en/global/corporate/sustainability/the-energy-future/climate-change.html
http://www.bp.com/content/dam/bp/pdf/sustainability/issue-reports/CDP_2013_questionnaire_response.pdf
(iii) Other links on data massaging / fraud:
http://www.telegraph.co.uk/earth/environment/10916086/The-scandal-of-fiddled-global-warming-data.html

http://weatheraction.wordpress.com/2014/08/23/australian-met-office-accused-of-manipulating-temperature-records/

http://stevengoddard.wordpress.com/2014/08/22/thermometers-show-that-the-us-has-been-cooling-for-nearly-a-century/
(re
United States Historical Climatology Network
)

WATCH USHCN FRAUD SWITCH BELOW

(For 'Final' read 'Fiddled')
Read artcle(s) for glaring evidence of fraud perpetrated by data 'selection/de-selection', and

'adjustments'/
modifications/'corrections' to make past processed 'data' colder and present warmer than objective honest records.
CURRENT-RECENT Top Solar and Weather data Links
From
http://services.swpc.noaa.gov/images/
Solarwind impact predictor
Solar System Map:
http://www.hamqsl.com/solar1a.html
Solar Wind properties
REDTRACE
(below)
Magnetic Field Bz negative = strong SolarWind-Earth connection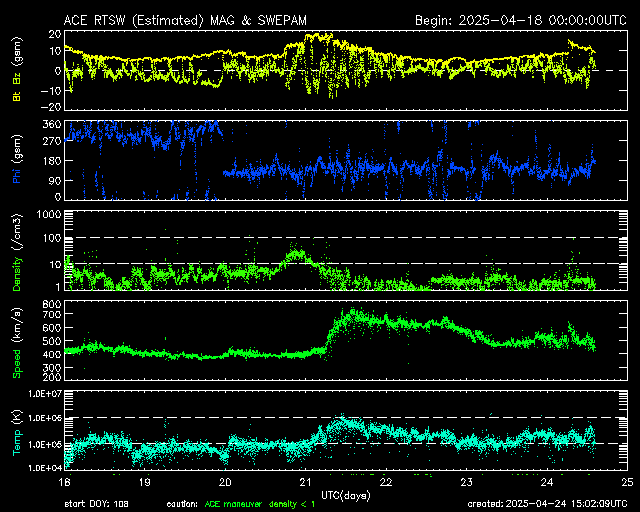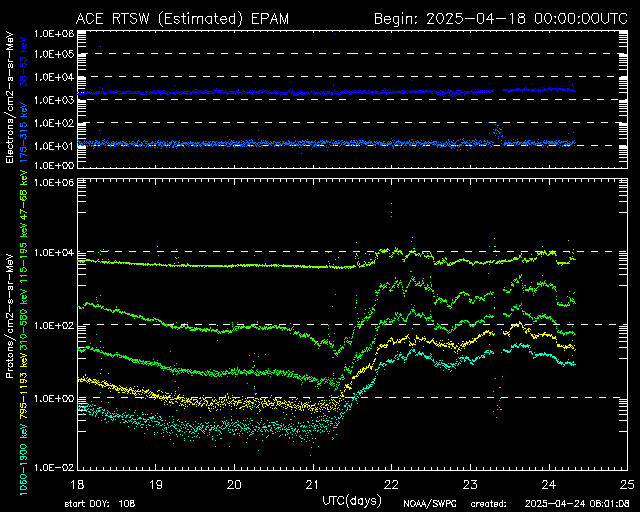 STRATOSPHERIC ZONAL MEAN TEMPERATURE GRAPH LINKS:

http://www.cpc.ncep.noaa.gov/products/stratosphere/temperature/02mb9065.gif
http://www.cpc.ncep.noaa.gov/products/stratosphere/temperature/70mb9065.gif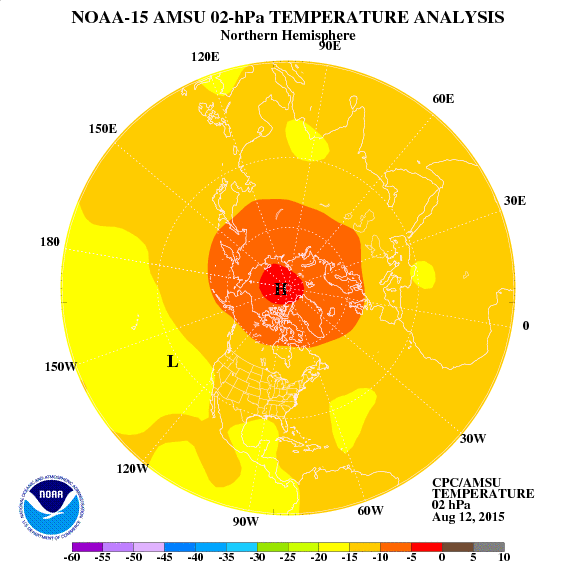 From
http://www.cpc.ncep.noaa.gov/products/stratosphere/strat_a_f/gif_files/n15_12z_amsu_t02_nh.gif
WeatherAction RED WEATHER WARNINGS
WeatherAction
Red 'Solar-activity Effect'
/
'RedWeather'
periods*
- of weather & solar-geophysical activity warnings are the world-leading predictive parameters in LongRange Sun-Earth relations.
*These are uniquely predicted by WeatherAction and no others using Piers Corbyn's Solar-Lunar-Action-Technique.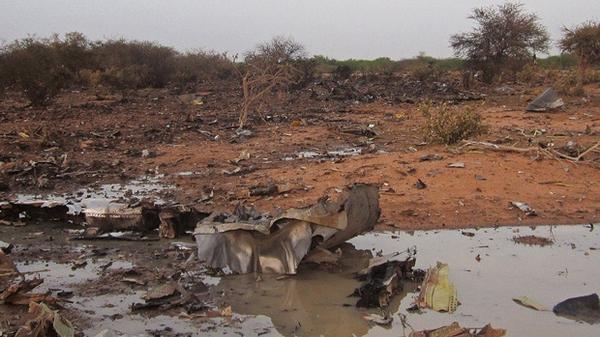 WeatherAction
Top/Major Red (R5/R4)
periods* warning of possible extreme weather events have received acclaim for reliability and timing in the last year.
Red Solar-Weather Periods - Special interest to Airline polits and crew and frequent fliers
WeatherAction TopRed, R5,

periods show greatest risk of

dangerous t

hunderstorms

and

turbulence in airflight.

The 2 most serious thunderstorm caused air disaters since 2009 were in WeatherAction

'TopRed' R5 periods

...

There is increased interest in WeatherAction

'RTQ' (RedWeather, Thunder/tornado. Quake(trails) Risk)

forecasts for air travel and activity.

RTQ forecast are published as a monthly table with a news page which is available alone as a forecast and also included with Eu-Full and BI 45d,75d,100d forecast services.

WeatherAction

R5,R4,R3...

values are included in ALL forecasts 30d, 45d, 75d, 100d ahead and some indications further ahead along with associated solar / aurora / geomagnetic events.

The next serious Redweather periods are available in all Foreacasts
Weather
Action
=>

www.WeatherAction.com email:
Piers@WeatherAction.com
The LongRange Forecasters
Delta House, 175-177 Borough High Street. London SE1 1HR
+44(0)2079399946 +44(0)7958713320 http://twitter.com/
Piers_Corbyn
WeatherActionNewsRoom
- Feature News-articles and Extra reports for this blog
http://weatheraction.wordpress.com
Latest
Reader-User Comments
- superbly
informed
=> Foot of this page
GREAT
VIDEOS
by Piers Corbyn
-

Presentation pdf At EU2014:

http://bit.ly/1CsThF3
WeatherAction LongRange forecasts
give a possible likely weather scenario (+/-1d) in typically 8 time periods per month for Britain+Ireland, Europe, USA regions.
They are
NOT
substitutes for short range detail
but provide a likely scenario for LongRange decisions and choices and are normally more accurate and applicable than standard meteorology on all time scales from months ahead to 5days ahead.
From then WeatherAction Solar factors (which are included in all forecasts) give advice which point to impro
verments on short range model forecasts. Comments and news here and in blogs linked below deal with both LongRange Forecasts and medium-short Weather and geophysical effects of solar factors in Br+Ir, Europe, USA and across the world.

Click here to get prices, buy forecasts and donate to WeatherAction Research

12m subs for BI Europe and USA are now half Price!
What a brilliant July forecast Br+Ir, USA and Europe! say commenters on WeatherAction new blog - Click:
July confirmed everything WeatherAction says about Sun-Earth links.
Piers says "This July in Br+Ir, Europe and USA confirmed all we say about Wild Jet Stream behaviour (ie Mini Ice Age conditions mainly in winter parts of year) under generally Low solar activity.

This July was amazing for Southern England where July1 got record high temperatures (36.7C) and July 31 record cold (1.1C air temp + ground frost)

. These contrasts and great contrasts including superheat in South Europe and parts of USA were explicitly predicted in long range, against standard models, using our Solar-Lunar Action Technique and are directly driven by 'wild' Jet stream (long N-S swings) behaviour. The increasingly wild Jet Stream behaviour seen especially from 2010 is wholly explained and predicable by solar-active lunar effects and completely outside the scope of CO2 warmism which cannot in any way explain these extremes in terms of chnages in concentration of the trace gas, CO2. This evidence calls for a re-appraisal of the reliance on CO2-warmism across the world and of the Climate Change Act 2008 in the UK.

When evidence negates the assumptions behind certain policies then the policies must be changed.
Now Get August - It's exciting!
(July 31) WeatherAction Br+Ir is on line NOW

(45d as

interim 30d)
The Full 30d forecast is the same as this with graph to be added shortly
(Aug1) USA - 10 pages - is on line -

more very exciting weather

Europe - 9 pages - is on line - more very exciting weather.




BI OCT 2015

is in BI 100d and All forecasts up to 100d Services

BI SEPT 2015

is in BI 75d, 100d and All-to-100d Services

BI AUG 2015

is in BI 30d, 45d, 75d, 100d and All-to-100d

USA 30d

is in USA 30d & All-to-100d

Eu Regions word maps

is

in Eu Regions only, Eu FULL; Scand Energy Trades & All-to-100d.

Eu(+BI) pressure maps

is in Eu Regions only, Eu FULL; Scand Energy Trades; BI 45d, 75d, 100d & All-to-100d.



As WeatherAction forecasts go from strength to strength and forecast users praise WeatherAction skill and advances
it's time TODAY to Subscribe for your IMPORTANT AUGUST FORECAST:-
NEW PRICES!
Single Forecasts have Gone UP,
and 6/12m get
larger reductions.
=> L
onger Subs
6/12m for only 4/6 =
1/3 OFF / 1/2 Price
=> ALL forecasts ONE SERVICE to 100d ahead 6/12m,
50%OFF
New Single prices: BI 30d £15, 45d £25;
Eu FULL £25; USA 30d $20 (£15)
=> BI 45d subscribed now starts counting from SEPT
(loads mid Aug) and Aug 30d is included
now
at no charge.
This makes the 6/12m for 4/6 an even more amazing and popular deal on the BI 45d service.
Piers on LBC (London Broadcasting) Radio - billed as founder and director of WeatherAction.com world leading long range weather & Climate forecasters.
Piers was congratulated on the cold end to July in UK which he correctly and uniquely forecast ahead of all others. On August he said (for UK / LBC area which is South / East UK) "It will be a mixed bag but the end wll be great with very fine weather over the bank holiday period in most parts."
NOTE This is a brief summary of the full August B+I forecast which goes into many pages. For what is likely in your part of UK or Ireland in late August or any part of August you are strongly advised to SUBSCRIBE NOW for 45day ahead which is on line and 30day ahead which becomes available from 31st July and included in 45d subscription.



At the end of the interview Piers was asked to forecast if his brother will win the Labour Party Leadership election. He said: "Yes he will win, he will do well, the result will be good for the country and discussion on the future of the UK".
Information: Anyone can take part in the Labour leadership election by becoming a Registered Labour supporter simply Text

LABOUR to 78555

and you get a text back acknowledging your £3 payment which is charged to your phone and information on what happens next.
Boris writes positive on P & J Corbyn!
http://www.thesun.co.uk/sol/homepage/suncolumnists/6559996/Jeremy-Corbyn-gets-top-Marx-for-caring.html
(26 July)
Piers Condemns nonsense in Express
http://www.express.co.uk/news/politics/593809/Labour-leader-race-climatechange-denier-Piers-brother-Jeremy-Corbyn
Piers Corbyn said (27 July):-
"Firstly the Express claim
'Both Piers and
Jeremy
Corbyn
were contacted by Express.co.uk – neither of whom wished to comment'
is a LIE. I was not contacted and demand evidence that I was.
"The recent article in the Express is ridiculous and misleading beyond belief. They recycle nonsense from the Sun who gave a grossly inaccuarte and misleading report of phone calls they made to me where they put propositions which I denied - yet absurdly described their ready-formed beliefs as revelations to them from me! They were nothing of the sort. No self-respecting journalist should rely on this misreportage in the Sun. The article was inaccurate.
It is bizarre that the Express who have frequently reported and praised our WeatherAction.com forecasts should decide to quote one in 2008 which went wrong (and note we warn a % will go wrong) when we are better than all others and as if that was a reason for not backing Jeremy!

As I made clear on LBC radio this morning I back Jeremy 100%.
"On matters of CO2 / ClimateChange, where I have well-known views accepted internationally, or indeed anything else where we might not have identical views

the important thing about Jeremy is that he stands for proper debate and accountability in politics

. This can only be good for any issue, Climate being just one, where scientific evidence is required.
Parliament reached a view in the Climate Change Act 2008 but evidence especially invloving the wild behaviour of the Jet Stream over the last 4 years which we warned of shows the scientific assumptions behind the ClimateChange Act are incorrect. Obviously therefore there will have to be more discussion as with any evidence on any matters of science, health or economics. Jeremy is for democratic discussion so he should be backed by all who care about getting our future right; whereas the Tory Lites he is standing against are stuck in the self-deluding evidence-free Westminster bubble - largely divorced from the realities of most of the general public."
"

To summarize for all media:-
Media rages in The Sun, Express and Telegraph and others directed against Jeremy and somehow involving me (or others) in irrelevent issues show they are desperate and have nothing to say in terms of the real issues. Anyone who comes across this baseless nonsense should bear in mind:-
1. The Sun article was seriously inaccurate and not an interview but their own already formed false views which I rebutted when they phoned me but they ignred that. It and articles which quote it should be treated with disdain.
2. What I think about anything from matters of science to taste in food are a diversion from real issues.
3. What I and many know about Climate science or indeed ANY scientific or evidence-based policy issue as opposed to the evidence-free opinion poll spin and Party whipping politics of Westminster are nothing to do with Jeremy. Neither we who did not set out to comment nor any who pop up such as Tony Blair seeking to comment are candidates in this election.
Jeremy is the candidate and he stands for democratic proper debate on all issues including some we care about - that is why I urge people who care to back him"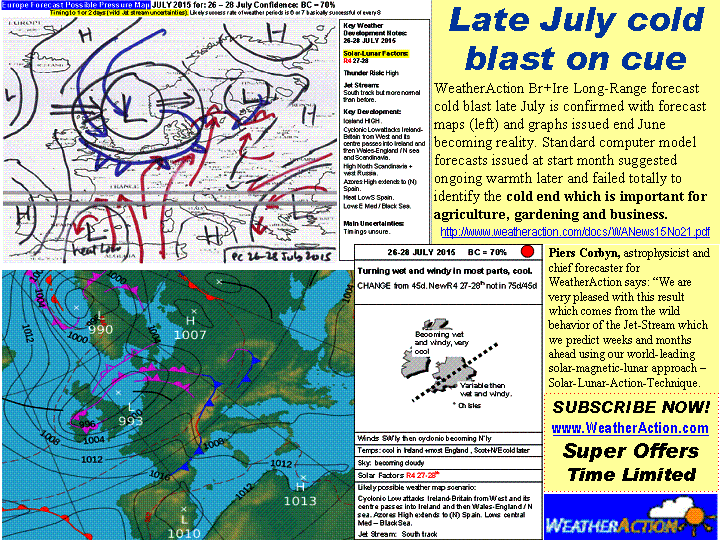 => Piers trounces CO2 warmist claims on

"Sandy type" storms

.
=> Piers Corbyn on

BBC Radio Jeremy Vine

Show Mon 6 July
=> July 1

"Record Heat"

claims Dishonest spin
=> Bob Weber's

USA JUNE

WeatherAction 'stunning success' Review
=> Piers Corbyn's comments on MetOffice & his

challenge to the Pope

(28Jun)
=> The Truth about "Man-made

Climate-Change

".
This JULY wild weather events which were missed until upon us by media standard forecasts have suprised many in USA, B+I
and Europe while WeatherAction has been widely praised for "Brilliant Forecasts".
Piers Corbyn says "Advances in our Solar-Lunar-Action-Technique to SLAT 12b are showing unprecedented skill and detail and we are really pleased and proud to be of service to so many.
The value of our forecasts in all weather sensitive businesses is now much much higher than our charges and it may be that we will need to go to substantial general price rises.
However until then special reductions for 6m and 12m subscriptions apply under current prices.
There are many superb praises for WeatherAction forecasts (SLAT 12b) both sides of the Atlantic in latest Comment blog, Hotlink:-
On 13 Jul 2015, Bob Weber, USA N Mich subscriber wrote:
Great to see Piers' heatwave forecast for this period work out so well! Yesterday it was blazing hot here near 90F in the sun, hottest day of the year for us, but when the clouds came in it cooled right off - no persistence here. Ten different hail reports in Nebraska over the past three days, where Piers forecasted hail. See http://www.hail-reports.com/ for up to three days of US hail, wind, and tornado activity on one image. Weather frontal/pressure pattern in US has remained virtually static all month thus far, some movement now, although with active weather. Low pressure perfectly forecasted over So CA, but no sign of t-storms there through MT this period or last... Very active t-storms TX through MI during Piers' July 6-8 R4, with some movement into Ohio valley. Sun quiet per forecast lately. July F10.7 @ 121.7sfu/day so far, 116 today, and USAF 45 day @ 113, YTD @ 127.9sfu/day. We'll be under 116/day for July. I doubt the El Nino will strengthen & last as long as warmists say.
See Home page - Latest - News -
http://www.weatheraction.com/docs/WANews15No20.pdf
WeatherAction Heatwave USA forecast praised.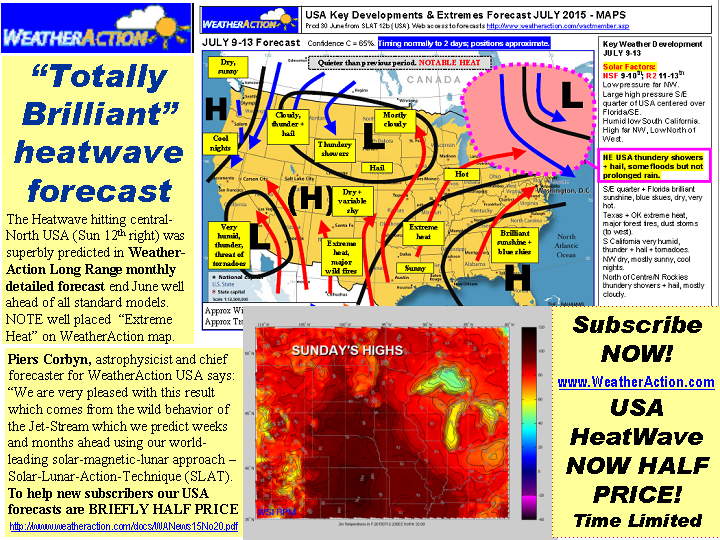 => 9 day forecast review BRILLIANT RESULTS
July 9

Steve D Weather Monitor Reported, summarizing

Br+Ir

situation:
"6-8 July (R4 period) warm dry, risk of thundery showers;

11-13th (R2) dry, warm, sunny HOT in SE then coooling down...(dates in forecast)...

BANG ON"




The Europe forecast has also gone very well - eg with a tornado in Venice confirming WeatherAction warnings for

R4

period 6-8 July.

- see

http://www.weatheraction.com/docs/WANews15No19.pdf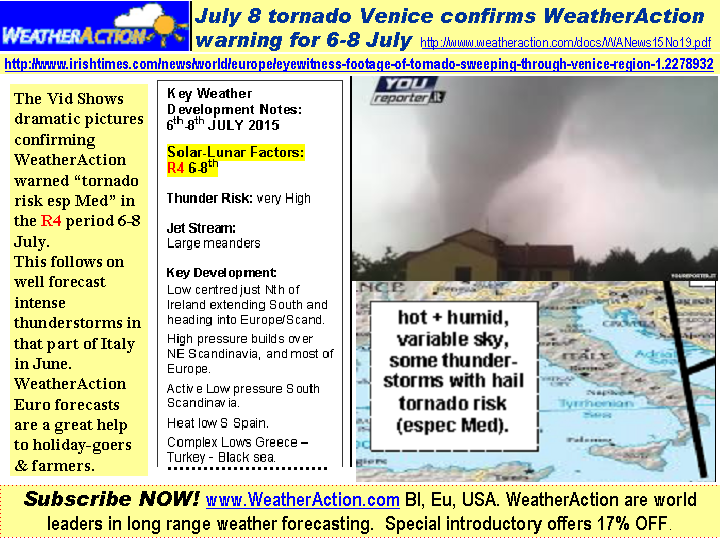 The fact is standard Meteorology forecasts have been playing catch-up with WeatherAction all through June and July and the Wild variations in July are putting WeatherAction further ahead.
- 4th anniversary of South Sudan as a new nation - well done!
Claims that storms such as Hurricane Sandy

(which hit New York 29 Oct 2012) are evidence of man-made CO2 driven Climate-Change are appearing AGAIN (eg twitter) as part of the propaganda build-up to the December Paris Climate Summit**.
The claims are delusional nonsense. It was the Wild Jet Stream then which caused the terrible event - and the continuing Wild Jet Stream / Mini-Ice-Age state of the world will cause more like it.
Piers Corbyn dealt with Sanday-type storms at the Electric Universe Conference in Albequerque USA March 2014. See Video link above =
http://bit.ly/1nJecee
in last few minutes (times 42.05 - 42.40) which corresponds to slide 61 in the pdf of the PowerPoint -
http://bit.ly/1CsThF3
**
http://mic.com/articles/121165/8-photos-capture-the-damage-climate-change-is-already-doing-to-the-world

<= a seriously deranged set of pics for 'all storms are CO2 driven' innuendo - Sanday is is the most quoted.
Wed 8, Tue 7 July (re 6 July)
Piers on BBC Radio Jeremy Vine show
Mon July 6th lunchtime,
Piers was on Jeremy Vine show talking about lightning strikes and how to avoid them (after Brecon Beacons lightning deaths) and why these extreme storms are around now.
Piers explained it is safest to get within 45degrees of any object (tree, rocks etc) so the object gets struck not you* and that his father had taught him this when he took him and his brothers - including Jeremy Corbyn (who is also in the news right now re

#Corbyn4Leader

and has also been on JV show), thunderstorm watching to fill in thunderstorm report cards.
*That doesnt mean touch the tree because that might be dangerous too).
He explained the Jet stream was driving the heat - as in WeatherAction15NewsNo18 below. When Jeremy Vine said the Met Office had said we had just had the hottest ever July day, Piers said Hottest ever in Heathrow you mean and explained the 'record' was a nonsense because it was just measuring heat from jet planes, cars and tarmac, and that this was just propaganda for the absurdity of man-made Climate Change.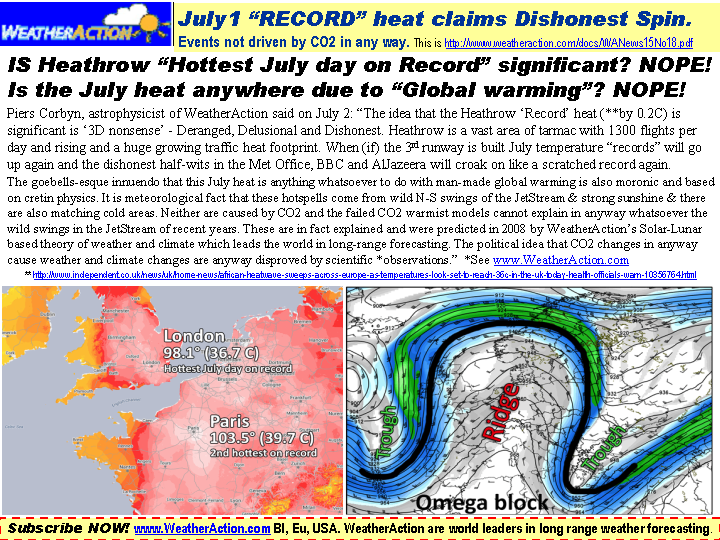 For story & pdf go to:

Latest - News

Tab / Foot of this page
Piers Corbyn criticises UK Met Office Comments on possible Mini-Ice Age,

"

which will

not

overcome ManMade Global warming", as "delusional nonsense from true charlatans" and warns of Papal regression against science repeating the Catholic Inquisition terror meted out against Galileo in 1633"
At WeatherAction HQ, London Bridge UK Piers Corbyn, Director of WeatherAction, astrophysicist and solar and climate physicist said:
"The recent Met-Office Johnny-Come-lately references to a possible coming Mini-Ice-Age are the mark of true charlatans. They denied predictions by ourselves in 2008 and others at various times that a mini-Ice -Age was coming and now they see that
ALL THE EARLY WARNINGS WE AT WEATHERACTION MADE HAVE BEEN CONFIRMED
they jump in and agree with our prediction, without acknowledgment. They are true charlatans. Their behavior is despicable.
They can neither explain nor predict the climate developments of the last 7 years yet they receive hundreds of millions of public funds to pretend to understand what is going on and put forward the deluded religious view that the extreme changes seen are driven by mankind's CO2. Their
so-called long-range forecast and Climate operation
should be de-funded immediately and they should be forced to fund their operation by selling long range forecasts and climate predictions based on their record - of total failure.
This Government claims to be into rewards for success so why do they continue this theft from the public for even one more day?
The facts are WeatherAction warned in 2008 that general decreases in solar activity and timely lunar modulations of sun-earth links would lead to general lengthening and wild-changes of the jet stream, world cooling, especially in temperate regions, longer colder winters, late Springs and increasing incidence of extreme hail events.
ALL these predictions have been confirmed.
The Met Office, UN Climate Committee (IPCC) and their camp-followers in various research institutions and media (eg BBC, AlJazeera) around the world who are funded to propagate the delusional religion of man-made climate change admit that in their models extra CO2 cannot explain the changes in the Jet-Stream which are the arbiter of modern climate change. They can explain nothing. They can predict nothing. They are paid by the public for failure.
Next the MetOffice and or associates pretend that previous Mini-Ice-Ages were confined to USA / Europe and therefore not world-wide and so the coming MIA will not be world-wide either. The problem is

they are Lying.
Previous mini-ice Ages, such as the Maunder Minimum (1645-1715) and Dalton Miniumum (1785-1820) of solar activity and world tempertures were world wide. Furthermore recent very extreme cold has also been experienced in China, the Indian sub-continent and Australasia.
"The claim that the relentless march of the Mini-Ice-Age will be stopped by man-made global warming is BIASED-OPINION NOT BASED ON ACTUAL PEER-REVIEWED SCIENCE. It is delusional nonsense based on cretin-physics and data fraud.
The

fact

is world (sea) temperatures lead and control levels of the trace-gas CO2 not the other way around; claims of ongoing world warming are based on surface data 'selection' (fraud) while satellite data shows cooling and Man's 4% of total CO2 flux in and out of the sea and biomass is trivial compared with and does not control natural changes which are 25 times bigger!
See slides 7+8, 6 and 1+3 in pdf (link):
"The onset of the Mini-Ice-Age contiuing to 2035 is ineviatble - and no amount of data-fraud by the UN and camp-followers in academia, baseless propaganda by BBC and AlJazeera, inane green religious piety by politicians or anti-science diktats - echoing the terror the Catholic Church and Inquisition meted-out to Galileo and other 'heretics' by the Pope; can stop it." he said
"The Pope's Encyclical pronouncements on #ClimateChange are the work of The Devil and - like the Papal Inquisition against #Galileo in 1633 - place baseless and deluded belief and Lies (eg from UN Climate Committee the IPCC) above observed scientific fact.
"We challenge the Pope (or his agents) to public debate on the science, and we challenge all Man-made ClimateChange believers to call on the Pope to debate the science or recant their regression to the anti-science days of the 1633 inquisition against Galileo." said Piers
http://www.dailymail.co.uk/news/article-3136780/You-need-wrap-UK-set-plunge-mini-ice-age-Met-Office-warns-one-five-chance-temperatures-drop-leaves-seen-17th-century.html
The Popes Encyclical on Climate Change
http://w2.vatican.va/content/francesco/en/encyclicals/documents/papa-francesco_20150524_enciclica-laudato-si.html
FOR COMMENTS ON THESE ARTCLES & OBSERVER NEWS + REPORTS CLICK ON:





SAT 20 <= Frid 19 June <= Wed 17th June



The Truth about so-called man-made Climate-Change
The "Great UK Climate Lobby" of 17 June was poorly attended - a large proportion of 'payroll' ngos and camp-followers with school children having a day-out to be brainwashed.
WeatherAction and various ClimateRealists gave out leaflets and
Piers Corbyn offers a special pdf to all interested:- LINK:
17JuneWA15no16 Science Shows ManMade ClimateChange Is DelusionalNonsense
THE CASE IN 2 KEY ARGUMENTS:-
1. CO2 levels are controlled by world temps, NOT the other way - slides7+8.
2. Man's CO2 flux in and out of atmosphere is only 4% of total. The idea that this dominates the other v. variable 96% is deranged - slides 1+3.
WeatherAction Challenges any to debate! GET Piers to your debate: Ring 07958713320
Piers Corbyn says: "The problem with the Green agenda promoted by some on this march is that it is GREEN AUSTERITY based on delusional nonsense. Trebling electricty prices to pay for wind farms and other stupid ideas benefits not the public who pay the extra charges but the #Top1pc" at the upper end of the exploitation conduits!
SUPERB INFORMED COMMENTS FROM READERS BELOW
READ THIS from MetO trained former Observer!
-
On 06 Dec 2014, Richard Brown wrote:
"...Regards your comments Justin.....science can be manipulated to give results to suit.
I was trained by the Met Office
and took daily weather readings for over 20 years. I can tell you that all the data is adjusted for accuracy before being fed into their computer.
The max and min temps were always adjusted upwards

.
... I don't subscribe....yet, but I do take a keen in
terest in many weather websites including met office.

All other weather sites

need to take a close look at Piers and his team, because

they are falling well short of what gets forecast here..."

.
31 July Happy "Summer"! WeatherAction 'SpotOn priases - It's time to subscribe to August and longer subs ++ Piers backs Jeremy
31 July Happy "Summer"! WeatherAction 'SpotOn priases - It's time to subscribe to August and longer subs ++ Piers backs Jeremy and attacks media nonsense
28 June Piers Corbyn denounces MetOffice Charlatans and Pope for anti-science terror like against Galileo. PLUS INFO Piers at: MagnaCarta School, Soc For InterDisciplinary Studies, Shropshire Farmers
Piers responds to UK Met Office Johnny-Come-lately recognition of (possible) Mini-Ice-Age and the Pope's regression to the anti-science era of the Catholic Inquisition Terror against Galileo and other heretics.
2015 MAY 30 onwards BI+Eu COLD BLAST CONFIRMS SLAT12a >>> AMAZING 12m for 5 DEAL NOW
The new important Solar-Lunar-Action-Technique SLAT12a, has passed the major Late May Cold blast, espec nights, test. CELEBRATE this advance NOW with 12m subs BI, Eu, USA, ALL forecasts to 100d FOR ONLY AMAZINGLY FIVE MONTHS; Extensions of existing subs included. Credit of further forecasts given for overlap (eg of 3od,45d,75d when you order 100d for 12m - What a deal!
Latest news