Welcome to WeatherAction!
- world leaders in Long Range Weather & Climate Forecasting
Piers Corbyn, astrophysicist, Managing Director and founder of WeatherAction LongRange forecasters presenting at #ElectricUniverse Conference, Albequerque New Mexico USA, March 2014
LATEST WEATHER NEWS, To buy Forecasts, Top Weather + Comment on Climate and politics - Go to
RHS Home
Page

=>
Mission Statement and greetings From Piers Corbyn and
latest Updating solar-wind activity data
BELOW
WeatherAction Mission Statement
1. Long Range Forecasting.
WeatherAction will develop and extend Piers Corbyn's revolutionary world-leading Solar based method*
of Long Range forecasting to include all countries of the world months and years ahead particularly for

extreme and dangerous events

. The background physics principles behind the method
are available in presentations** and will be published in full in due course.
*Solar-Lunar-Action-Technique
WeatherAction supports
True-Green-Policies
to defend biodiversity and wild-life and reduce chemical and particulate pollution and points out that

CO2 is not a pollutant but the Gas-Of-Life (plant food).
3. Evidence based science
WeatherAction defends evidence-based science and policy making as the ONLY science. WeatherAction completely supports campaigns for

GeoEthical accountability and CLEXIT - Exit from UN Climate Change Deals

and against data fraud and political manipulation of data and so-called scientific claims now dominating climate and environmental sciences. Evidence shows that man-made climate change does not exist and the arguments for it are not based on science but on data fraud and a conspiracy theory of nature. (see "Why the CO2 'theory' fails ", below)
Welcome to WeatherAction!
HELLO! On our site you can keep up with the latest news, videos, comments and reports of weather and related solar activity and give your own observations and comments via the Latest Comment blog (Right) and read WeatherAction news-pdfs in the
'
Latest
' tab.
Our twitter feed -

@Piers_Corbyn

and
facebook page
also carry leading weather and solar activity forecast reports and news.
We sell web-accessible long-range monthly forecasts for Britain & Ireland, Europe, USA and special forecasts of 'Red Weather periods' and related increases in Thunder/tornado and EarthQuake risk (called 'RTQ' / World Extreme Events forecasts). These are available monthly with normally 8 weather sub-periods per month via the web - up to 30 days ahead for B+I, Eu & USA (to be extended). For B+I look-ahead range on line is extended now to 45d, 75d, 100d and 120d (4months). For more details and to subscribe click here

.
WeatherAction forecasts, which have independently proven peer-reviewed significant skill -
unlike all others in the field (see

forecast accuracy

)
- are based on our revolutionary Solar-Lunar-Action-Technique (SLAT) which is increasing in scope and skill as our researches advance. Useful presentations on SLAT and WeatherAction forecasts are in the
- See
VIDEO
of Piers Corbyn presentation to 'The Greenest Event', Johannesburg South Africa June 5th 2012 and more recent Video Links (Electric Universe conference USA March 2014) listed below / on right section of this homepage.
-
Presentation
pdf submission to the UK Parliamentary enquiry into the supercold and snowy Dec 2010 - the coldest December for 100 years - which WeatherAction predicted ahead of all others -
WeatherAction Long-Range forecasts are world leaders
They
give possible likely weather scenarios (+/-1d) in typically 8 time periods per month for Britain+Ireland, Europe, USA regions.
They are
NOT
substitutes for short range detail
but provide a likely scenario for LongRange decisions and choices

and are normally more accurate and applicable than standard meteorology on all time scales from months ahead to 5days ahead. WeatherAction are the only LongRange forecasts with proven peer-review published significant skill.
In addition to LongRange detail typically within 1 or 2 days resolution

WeatherAction Solar factors - R5, R4, R3...

( in all forecasts) give advice which point to impro
verments of short range model forecasts.
Comments
and news in forecasts and here and in blogs linked below deal with both LongRange Forecasts and medium-short Weather and geophysical effects - eg aurora - of solar factors in Br+Ir, Europe, USA and across the world.
Follow

@Piers_Corbyn

on twitter for very latest news and comment.
Note Piers' tweets/retweets of standard model output at times may not imply agreement but is more information since models change so much in this Wild-Jet-Stream / Mini-Ice-Age era.
ALL PAST FORECASTS are available

in the web access boxes for current forecasts and in the Forecast archive (Via Forecasts tab) as it updates.
Forecasts are normally for each MONTH and in (up to) 8 sub periods Br+Ir, Europe inc Scandanavia and USA.
In forecast access & notes BI, B+I, BrIr, Br+Ir = Britain+Ireland; Eu = Europe inc Scand.
30d forecast means current/next month up to ~30d ahead and is issued at ~end of previous month.
45d forecast means ~15d to 45d ahead and is issued mid of previous month; etc for 75d.
Forecasts issued can include re-issue of copies of previous without update and appropriately labelled [even if no changes have been (yet) made] - so subscribers know they have not missed a forecast (update). BI 100d, 90d, 75d, 45d and 30d can be the same but there normally will be extra detail and/or (sometimes) changes at any stage or extra stages espec for 45d & 30d
issues.
The basics of any forecast normally stay unchanged from ~6m ahead to 30d fullest detail in ~85% of cases.
WeatherAction is involved in the Global Warming/Climate Change debate
where we point out that the world is now cooling not warming and there is no observational evidence in the thousands and millions of years of data that changes in CO2 have any observable effect on weather or climate in the real world.
There are no scientists in the world who can produce such observational data and we challenge anyone reading this to send us such observational evidence from the real world or find someone who can and get them to produce it.

There is only effect the other way, namely that ocean temperatures control average CO2 levels due to basic laws of physics about the soluability of CO2 gas in (sea) water. Boris Johnson, the (then) Mayor of London has expressed interest in what we say:
see article
Thank you, Piers Corbyn, MSc (astrophysics), ARCS, FRAS, FRMetS
Director WeatherAction
WHAT IS WeatherAction? -
Business summary:
WeatherAction are world leaders in Long range weather - and climate - forecasting and produce detailed weather forecasts to resolution of a few days months ahead for Britain & Ireland, Europe and USA +South Canada, and climate forecasts up to 20 years ahead.
The forecasts are based on predictable aspects of solar particle and magnetic activity and sun-earth connections and their modulation by lunar effects. The unique method developed by Piers Corbyn - WeatherAction founder, astrophysicist, theoretical physicist and weather & climate physicist & forecaster - is kown as The Solar-Lunar-Action-Technique (SLAT) of Long-Range forecasting.
Independent peer-reviewed measures of WeatherAction forecasts, monitors by insurance loss-adjusters, and scientific weather bets through William Hill show the significant skill of WeatherAction forecasts weeks and months ahead while other ('classical' / Numerical modelling) methods have no-skill (see www.WeatherAction.com Forecasts / accuracy).
Forecasts out to 100days ahead for Britain and Ireland and less (but extending) for Europe and USA are sold at low charges on-line via www.WeatherAction.com . Forecasts further ahead - eg up to 6 or 12 months ahead are available directly from WeatherAction.com . Most regular customers are farmers, commodity and energy traders, water companies, holday operators, event planners ( eg weddings, holidays, festivals), weather-sensitive retail and outdoor-pursuits.
WeatherAction forecasting powers are greatest for extreme events - storms and heatwaves / cold spells. WeatherAction's unique R-periods ('Red' weather periods, topmost R5 and R4), forecasts, now recognised world-wide by scientific forecasters and extreme-event analysts have unique skill in predicting most likely periods of extreme thunder and tornado risk and Tropical Storm formation and Rapid development. The same / related periods are also used for Extreme Earthquake risk trial forecasts.
WeatherAction significant forecast successes with detail where applicable to a few days include:-

- VERY Wet summers Britain & Ireland 2007, 2008, 2009 (when UK MetOffice precicted 'BBQ' summers!);

- West Russian Heatwave and the date of it's ending in August 2010;

- UK coldest (and very snowy) December for 100 years Dec 2010;

- Extreme deadly tornado swarms eg Joplin Missouri USA May 2011;

- Hurricane Irene USA East coast predicted in detail 12 weeks ahead;

- The year without a summer - extreme deluges and hail - Britain & Ireland 2012;

- Very Extreme deluges and hail July 2012 USA and Europe;

- V late Spring BI 2013 (Piers/WA won British Asparagus Assoc competition for market readiness);

- Late Oct Storm ('Piers Corbyn's Storm) S England +NW Euope 28Oct 2013, predicted 6mth ahead;

- Extra-ordinarily cold (displaced polar vortex) Winter/Springs 2014 and 2015 (East) USA+S Canada.
- Formidably skilled forecasts for April and May 2016 in BI, Eu and USA.

NONE of the above were predicted long-range by any other forecasters.
Forecast Subscription access details - ensuring your updates
30d forecasts

:
Access is to 28th of last month subscribed (uploads ~29-31st)
Subs start in the same month for

payment on or before 21st of month. From 22nd the Sub is deemed to apply from the next month and the current month is free.
45d (BI) forecasts

:
Access is to 14th of last month subscribed (Uploads ~15-17th)
- so that next month which loads 15th onwards is excluded. 30d for that month is also loaded.
45d subs start for the following month for payments made till 27th. From 28th subs are deemed to start from the month after that and months prior to that are free.
75d (BI) forecasts

:
Access is to 14th of month before last month subscribed
- so that next 75d month which loads 15th onwards is excluded. 28th, as 45d, is sub start switch date.
100d (BI) forecasts = Season ahead plus 10 days

:
Access is to 21st of 2nd month before last month subscribed. Sub start switch date is 22nd
- so that next 100d month which loads 22nd onwards is excluded. 75d loads on ~15th
AND

45d access is given to 14th of last month subscribed
so 45d, 30d forecasts for the months load.
120d (4months) ahead
access is to 28th of month concerned and updates on 29th onwards.
These have been now discontinued on line and only available by direct subscription.
Why the CO2 'Theory' Fails
1. FACT.
There is no evidence for the CO2 climate driver proposition in
the real world using real data over hundreds of thousands of years.
World temperatures do
not
follow CO2.
The world is not warming

and has not been doing so for 18 years. Even under fraudulent UN-MetO-NOAA manipulated data the world is

not warming. ALL the alarmist predictions of CO2 warmism have failed.

See

http://www.weatheraction.

com

/docs/WANews14No11.pdf

and

links in Article about BBC-MetO charlatan John Hammond's

Science Denialist claims, in WeatherAction blog

http://

bit

.ly/1xKYPrJ

(sec3)

FACT

Changing CO2 has no effect

EVEN the Models used by the Met Office and UN's Climate Committee (the IPCC) show CO2 levels have no effect on the Jet Stream or extremes which come from the Wild Jet stream changes which they fail to predict.

It is meteorological fact that the recent very wild weather extremes and contrasts follow from wild Jet Stream behavior. THAT Wild Jet Stream (Mini-Ice-Age) behavior was and is regularly predicted by Piers Corbyn's Solar-Lunar approach and is nothing to do with CO2. See

http://www.weatheraction.com/docs/WANews14No06.pdf

& Piers' video

http://bit.ly/QS0k34

The claim that these extremes are driven by CO2 / man made Climate Change is a lie for which there is no evidence or scientific paper which demonstrates a link in the real world.
2. FACT.
Even if CO2 had an effect the idea that Man
'
s 4% of total CO2
flux rules the other natural 96% flux in and out of sea/land making it follow
man
'
s activity
is a ridiculous
conspiracy theory of nature
.
It follows War should be declared on termites which emit 10x Man'

s CO2 equivalent. Why has this not happened?
3. FACT.
The reason why the CO2 atmosphere theory can never work is
that the Ocean-atmosphere interface controls the amount of CO2 in
air
–
a warmer ocean (which holds 50x more CO2 than the atmosphere) emits CO2 and vice versa. This is very basic physics*.
Just as when you warm a glass of fizzy drink more CO2 comes off and it absorbs more when it is cold. Putting more CO2 above the glass of fizzy drink does NOT however warm it up!

Ocean temperatures CONTROL atmospheric CO2 levels.

It is an

observed

fact in millions of years of data that Ocean temperature

changes

LEAD

atmospheric CO2 changes.

Irrespective of these facts there are 2 other reasons why CO2 warmist theory must fail: a) the surafce cooling effect of plants b)

Non equilibrium thermodynamics in the atmosphere - ie the assumptions of the

'

theory

'

are nonsense. *Henry's Law.






"2014 (or 2015 or 2016...) World hottest ever"?
built on:- BAD SCIENCE, Data Fraud and a brainwashed public
by:- Carbon Tax grabbing Govts, Big Oil and Wall-St Supra-Nationals
Support
#CLimateTruth!
- Get the FACTS below
re WINTER 2014-2015 Britain & Ireland (and implications for Europe)
05 Jan (later) 12th day of Xmas 2015
The utter disgrace of Official temperature "reports" -

~30% of USA data stations are now FABRICATED Data

Data fraud is at record levels in 2014

To see the record levels of fraud now perpetrated for USA date

(let alone UK and other Met Offices around the world and world bodies)
Go to:-

http://stevengoddard.wordpress.com/2015/01/05/ncdc-breaks-their-own-record-for-data-tampering-in-2014/

and see a flip-flop of adjustments upwards which corresponds to CO2 amounts!! LOL

Piers Corbyn says "This is not an increasing graph. the absurd claims cannot continue. We need a world campaign to clear out the fraud and clean up science".
BBC Science-Deniers Lie again on Climate Change & Extreme weather
On

Sept 10

2014 In keeping with their deluded stance that all weather extremes are CO2 extremes and their
Goebbels-esque approach to hit the public with the biggest climate lies as often as possible Roger Harrabin (BBC Environment Correspondent) gave a predictable double whammy of dishonesty on the extreme weather events in Asia and around the world.
He said on BBC TV News that
As the the world continues to warm the incidence of extreme events such as in recent days will increase.
FACT
The world - using real data - is not warming
- and has not been doing so for 18 years. Even under fraudulent UN-MetO-NOAA manipulated data the world is not warming. See
http://www.weatheraction.com/docs/WANews14No11.pdf
and
links in Article about BBC-MetO charlatan John Hammond's Science Denialist claims, in WeatherAction blog
http://bit.ly/1xKYPrJ
(sec3).
The United Nations Intergovernmental Panel on Climate Change (IPCC) predicted global
warming would impact winters. "Milder winter temperatures will decrease heavy snowstorms,"
IPCC
stated
quite
plainly
in its 2001 Third Assessment Report. IPCC's prediction has two components: (1) global warming will cause milder winters and (2) global warming will cause a decline in heavy snowstorm events. These two predictions are clear and unequivocal.

BOTH HAVE FAILED TOTALLY
FACT
Changing CO2 has no effect
The Models used by the Met Office and UN's Climate Committee (the IPCC) show CO2 levels have no effect on the Jet Stream or extremes which come from the Wild Jet stream changes they fail to predict.
It is standard meteorology that the recent wild weather extremes and contrasts follow from the wild Jet Stream behaviour. THAT Wild Jet Stream (Mini-Ice-Age) behaviout was and is regularly predicted by Piers Corbyn's Solar-Lunar approach and is
nothing to do with CO2.
See
http://www.weatheraction.com/docs/WANews14No06.pdf
& Piers' video
http://bit.ly/QS0k34
The claim that these extremes are driven by CO2 / man made Climate Change is a brazen falsity for which there is no evidence or scientific paper which demonstrates a link in the real world.
Harrabin is a Science denier and we challenge him - along with BBC- MetOffice's John Hammond to justify their case in public debate on their misleading claims which are a disgrace to the BBC, Met Office and world science.
Useful information + Links
( i ) RECENT TOP VIDS + PDFs
by Piers Corbyn - short links
(ii) BigOil backs the CO2-Climate Change Scam all the way
because it ensures high energy prices and massive value for much of their otherwise worthless assetts in less accessable oil and gas fields.
See these BP links as an example
http://www.bp.com/en/global/corporate/sustainability/the-energy-future/climate-change.html
http://www.bp.com/content/dam/bp/pdf/sustainability/issue-reports/CDP_2013_questionnaire_response.pdf
(iii) Other links on data massaging / fraud:
http://www.telegraph.co.uk/earth/environment/10916086/The-scandal-of-fiddled-global-warming-data.html

http://weatheraction.wordpress.com/2014/08/23/australian-met-office-accused-of-manipulating-temperature-records/

http://stevengoddard.wordpress.com/2014/08/22/thermometers-show-that-the-us-has-been-cooling-for-nearly-a-century/
(re
United States Historical Climatology Network
)

WATCH USHCN FRAUD SWITCH BELOW

(For 'Final' read 'Fiddled')
Read artcle(s) for glaring evidence of fraud perpetrated by data 'selection/de-selection', and

'adjustments'/
modifications/'corrections' to make past processed 'data' colder and present warmer than objective honest records.
CURRENT - RECENT Top Solar + Weather data Links
Solarwind impact predictor
Solar System Map:
http://www.hamqsl.com/solar1a.html
Solar Wind properties
REDTRACE
(below)
Magnetic Field Bz negative = strong SolarWind-Earth connection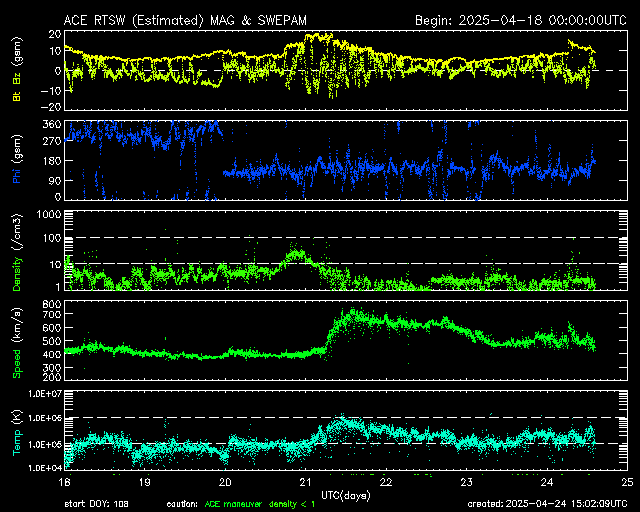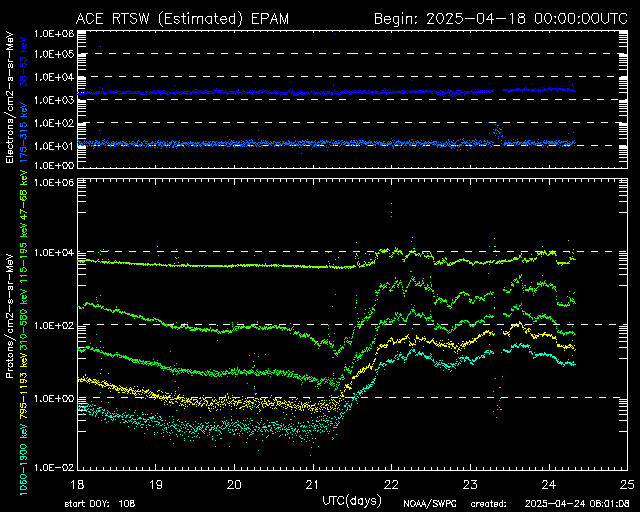 STRATOSPHERIC ZONAL MEAN TEMPERATURE GRAPHS: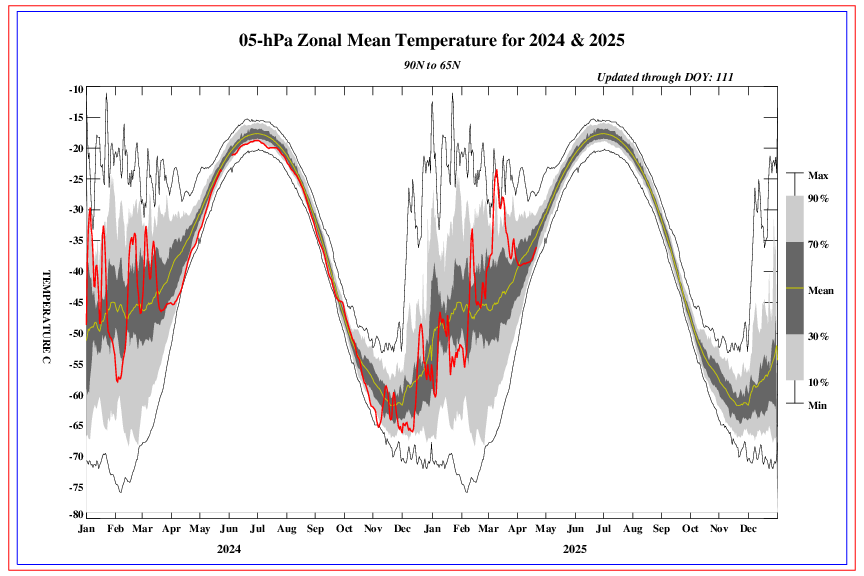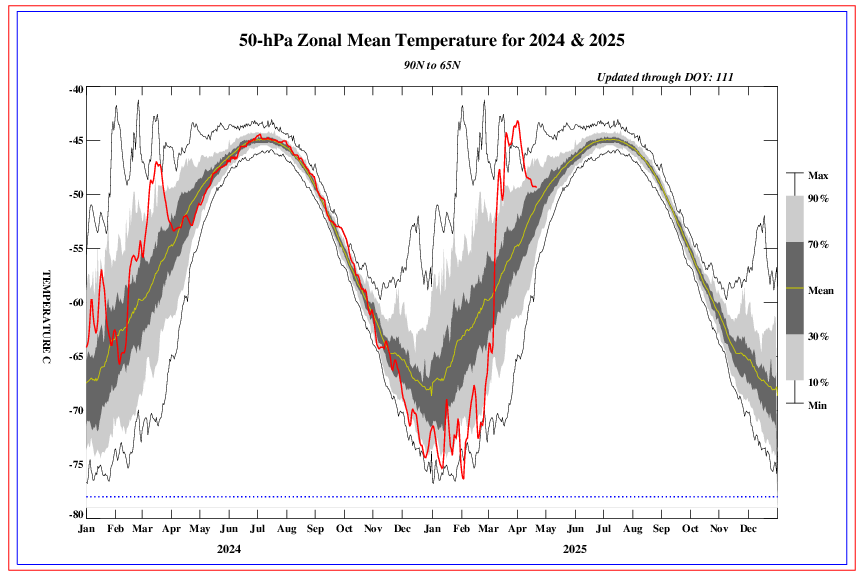 http://www.cpc.ncep.noaa.gov/products/stratosphere/strat_a_f/gif_files/n15_12z_amsu_t02_nh.gif
WeatherAction RED WEATHER WARNINGS
WeatherAction
Red 'Solar-activity Effect'
/
'RedWeather'
periods*
- of weather & solar-geophysical activity warnings are the world-leading predictive parameters in LongRange Sun-Earth relations.
*These are uniquely predicted by WeatherAction and no others using Piers Corbyn's Solar-Lunar-Action-Technique.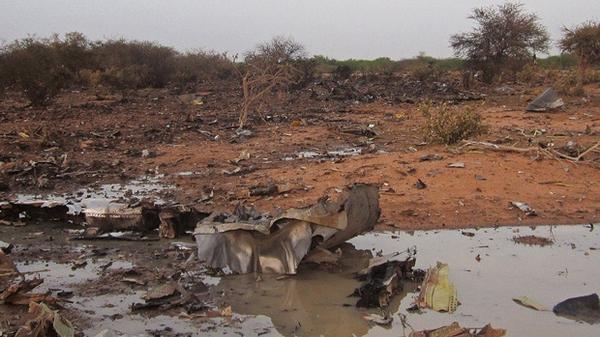 WeatherAction
Top/Major Red (R5/R4)
periods* warning of possible extreme weather events have received acclaim for reliability and timing in the last year.
Red Solar-Weather Periods
- Special interest to Airline pilots and crew and frequent fliers
WeatherAction TopRed, R5,

periods show greatest risk of

dangerous t

hunderstorms

and

turbulence in airflight.

The 2 most serious thunderstorm caused air disaters since 2009 were in WeatherAction

'TopRed' R5 periods

...

There is increased interest in WeatherAction

'RTQ' (RedWeather, Thunder/tornado. Quake(trails) Risk)

forecasts for air travel and activity.

RTQ

forecast are published as a monthly table with a news page which is available alone as a forecast and also R periods included in other forecasts:-
WeatherAction

R5,R4,R3...

values are included in ALL forecasts 30d, 45d, ahead and some indications further ahead along with associated solar / aurora / geomagnetic events.

The next serious Redweather periods are available in all Foreacasts
W
eather
Action
www.WeatherAction.com
Twitter
@Piers_Corbyn
The LongRange Forecasters
Delta House, 175-177 Borough High Street. London SE1 1HR
+44(0)2079399946 +44(0)7958713320
Welcome
all many new visitors from USA, Europe and world!
Latest

videos

from Piers Corbyn on Climate Change science + politics and other social / political matters go to
Weather
Action
TV
via
Links to latest Weather Action
Weather Blogs
and
Wider politics Blog
:
Click here to read and join in discussion on latest weather observation-reports especially for extreme events around the world; and overflow from Home page news.
CLICK here for political and all that comments


WeatherActio
nNews
Room
- Ongoing F
eature-articles:-

http://
weatheraction
.wordpress.com
-
produced
by Craig
Sections of this WeatherAction RHS Home Page and Links
1. Top Current Weather Comment News & Forecast news.
2. Blogs info +
LINKS Piers Corbyn's
Presentations (not listed in section1)
3. Extra Weather news and links over last few months
4. ClimateChange Conspiracy(of Nature)Theory; Charlatan Monitor, CLEXIT(ClimateAgreement EXIT)
LINK:
1. Top Current Weather
Comment +
News
January starts another
turbulent weather year..... keep informed on
@Piers_Corbyn
, twitter for latest images and weather news
All Climate Fraud is now removed from WhiteHouse WebSite -
Xmas-Is-Back!
To celebrate this giant leap forward for science
ALL services
(USA, BI, Eu) go back to Xmas offer. All basic prices 1/3OFF AND
6/12m@Only4/6!
-
That's
12m at 2/3OFF
!
Forecasts downloadable via HomePage => Subscribers: Username(Email) +password.
Overlap extensions apply to ALL existing Weather Action Subs
-
eg if you buy Br+Ir-ALL-WINTER-NOW & already have Jan you will get a 1mth extension eg 30d service. Any Sub will start from where an old one ends as appropriate.
On Jan20th "ReBirthOfHonestScience"
:
Piers Corbyn's brilliant ClimateFraud expose on ONE electrifying sheet: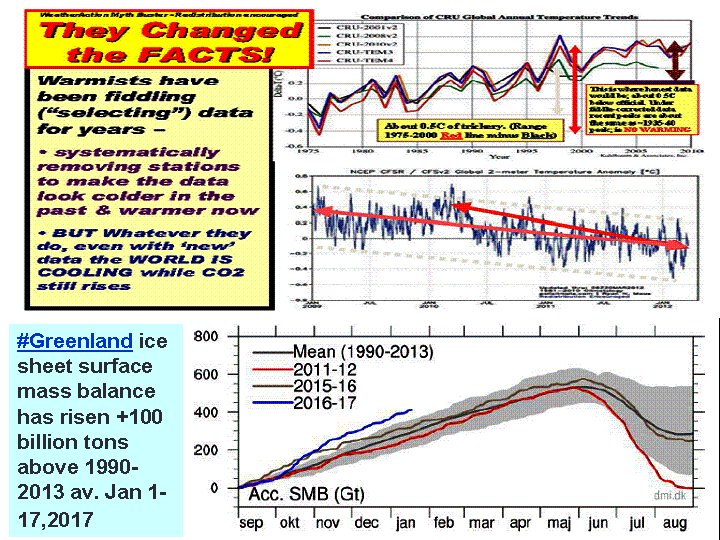 USA FEB 15-45d DRAMATIC FORECAST
under new SLAT13b is loaded in USA 45d +TheLOT.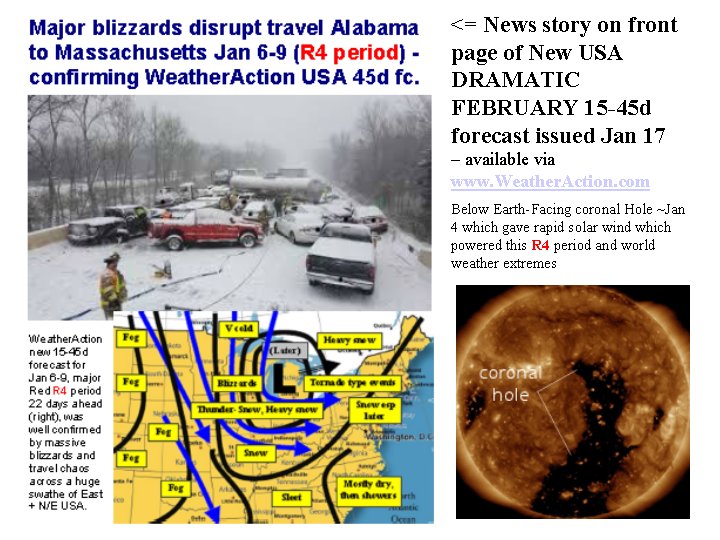 Britain+Ireland FEB 15-45d
under SLAT13a(w) is loaded in BI 45d, 75d, 100d; Scand Energy Trades +TheLOT.
"After that arctic snow blast for Britain +Ireland expect more surprises for rest of winter" says Piers Corbyn
"Despite fearsome cold in most of Europe this winter (eg the coldest Orthodox Xmas (7 Jan) in Moscow for 120 years and terrible snow in centre, east and SE parts 4-9 Jan) Britain & Ireland had so far missed out on much snow /Arctic blasts until around Jan 12th. Although this was an earlier ice-snow hit (in detail) than we expected for Brit+Ire, it and what is coming was/is in line with our WeatherAction European developments forecast types this month and as one subsciber commented on our WeatherBlog our BI+Eu forecast maps and the Observed maps have been and are
"incredibly similar":-
On 13 Jan 2017, Fred subscriber wrote:

Been going through the model runs and then a Piers forecast and then the dates....time and again. And currently synoptically from Piers' map and now....incredibly similar. Furthermore, what we have had was a pep up surprise and there is a lot more fun and games to come and wild jetstream behaviour to come. I was thinking Piers timing was wrong....no I have misread the situation as what is happening now is the synoptic situation has slipped into what Piers has forecast after the interesting pep up. If u haven't got the forecast... get it and you will see. Lot's of winter to come.
"It it also gratifying to see the deluded believers in the #FakeScience of 'GlobalWarming' have to come to terms with the fact their personal local square mile of the globe cannot anymore be 'evidence' of the 'end of snow' (since the last time it snowed there). The #FakeScience and #FakeNews of so-called man-made #ClimateChange will terminate this year.
"The NOT important storm surge of 13/14th
apart from a small event in East Yorkshire was not really a surprise to WeatherAction. Authorities must indeed be ready and the Full Moon was indeed a factor and we must congratulate the Met Office and the environment agency / local authorities on short-term detailed forecasting and organisation. Nevertheless the extra pep needed for it appears ALL these really extreme events - ie a WeatherAction
R4 /R5
period - was NOT present; so no over-topping in the warned parts of the East coast.
"WARNING! IN THE COMING TWO DECADES
it is however important to note the #WildJetStream (= #MiniIceAge in cold parts) conditions that bring these strong (potentially extreme) North winds and storm surges will be more prevelant."
What next BI, Eu, USA as WeatherAction Solar-Weather effect very successful double
R4
period (Jan 4-6+7-9) ends?
WeatherAction's correctly predicted wild Jet Stream weather patterns* for the double

R4

periods 4-6th & 7-9th Jan have given extreme weather events worldwide and major snow blasts as predicted in centre-East Eu (maps below) and USA (see twitter feed). There is now a lot of discussion about what's next.
Get WeatherAction BI, Eu, USA 30d/45d forecasts to see what is likely and see news on twitter
@Piers_Corbyn
and discussion on WeatherAction weather blog (link above).
*which are the wrong type of circulation for CO2 warmist delusion.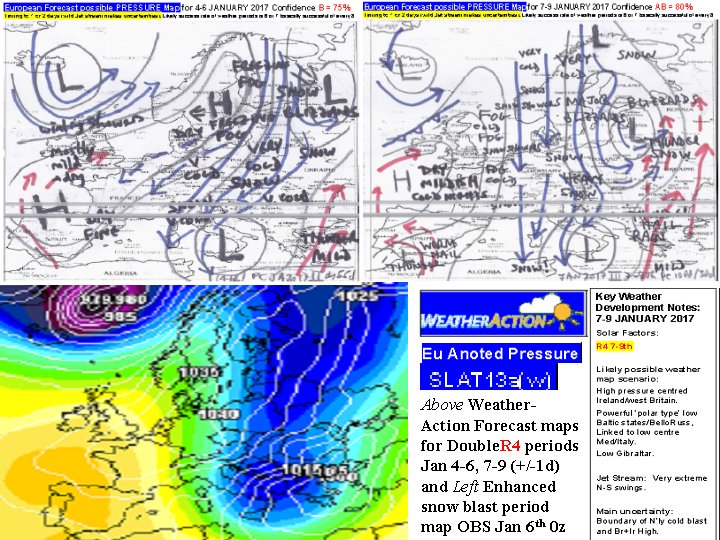 Britain & Ireland New JAN Full 30d
(under special SLAT13a(w)**) is loaded in BI 30d, 45d, 75d, 100d; Scand Energy Trades and TheLOT.
**(w) Ammendments deal with Winter stratospheric wind effects.
USA JAN 30d
maps (ammended 45d, which is same detail as 30d) is laoded in USA 30d, 45d and TheLOT.
Eu maps JAN 30d

is loaded in Eu maps; Scand Energy Trades; BI 45d, 75d, 100d and TheLOT
Br+Ir ALL Winter (remaining)
NOW
ONLY £25
Includes: Major storms; 'Sudden' Stratospheric Warmings (trials)
'
S
SWs', Jan+Feb (which has major JetStream/ snow risk impacts)
forecast as part of the
RTQ
(RedWeather-Tornado-Quake risk warnings) forecast; DRAMATIC Eu MAPS + extremes events in Jan and Feb.
*NEW*
USA JAN
15-45d ahead -
includes 30d USA update
Upgrade 30d USA or Buy New 15-45d service!

This is an extra service to USA 30d maps in the same format & detail.

It includes USA 30d and

RTQ

(RedWeather Tornado Quake Risk) forecast which also carries

Stratospheric Warming

(=> wildJetStream) trial predictions.

RTQ

is NOT in USA 30d alone service.

Subscribe to it directly and get forecast credits for your existing 30d subscription remaing to extend the new service further

OR

UPGRADE to it from 30d USA via Upgrade button

if you already have a 30d sub.

If you upgrade by more months than you have 30d subs any excess is allocated in this or similar circumstances to more 45d (inc30d) USA with any left-over amounts in favour of subscriber.

USA 45d

is posted in USA 45d (+30d) and TheLOT.

TheLOT

now includes USA 45d (inc30d) at

NO EXTRA CHARGE making it amazing value!
RedR4 period ~JAN4-6
gave
+ developing big
contrasts
,

rope

and across the

- eg
Great Lakes, South USA, Istanbul and important developing major cold E Europe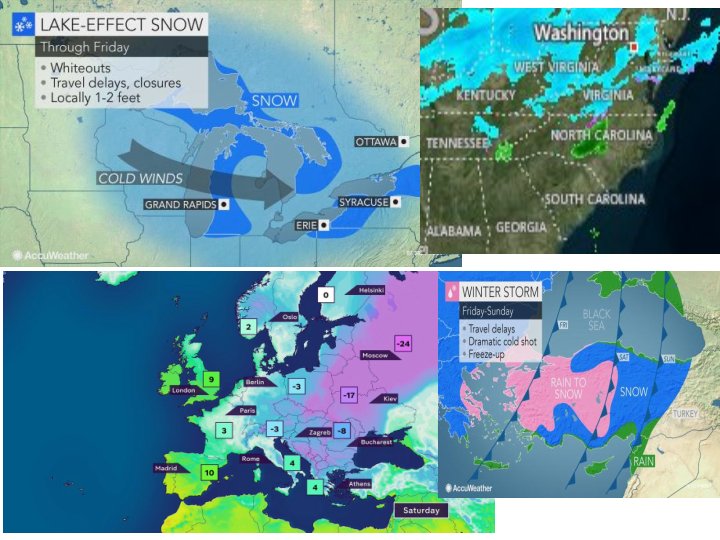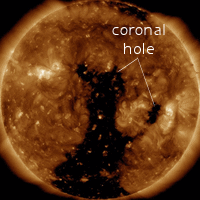 Earth-Facing Coronal Hole Jan3
marks start of our forecast Major 'Red'

R4

Solar-Weather effect
period Jan 3-5. Fast SolarWind effects will move JetStream and increase storminess and air flow speed - probably making SE Europe and N USA even colder than current medium range forecasts.
Piers Corbyn's Look ahead for 2017:
Press enquiries Piers Corbyn 07958713320
"2017 will see even more wild weather fluctuations than 2016 as the Solar-Lunar driven Wild Jet Stream / Mini Ice Age circulation we warned of often since 2008 bites deeper.
"All the current and recent weather extremes are the wrong type of extremes for the CO2 warmism story and directly disprove that delusion (see 24 Dec statement below). They are predictable consequences of Solar-Lunar effects and this year we will see more and more explicit evidence of our world-leading Solar-Lunar theory.
"Currently the amazing growth in Greenland Ice - ignored by the #FakeNews and #FakeScience of Mainstream media demonstrates that point (Great graph below).
"This year the CO2 warmists on BBC, AlJazeera (funded by BigOil-State Qatar), other Main-Streanm-Media, the EU, UN and the Clinton-WallStreet clique will resort to even more desperate fraud to try and save their doomed story. However their gravy train will be undermined thanks to Donald Trump's election and #Clexit (Climate Agreement Exit) campaigns across the world and we will see the more honest among them switching sides.
The CO2 Climate CON Dogma must be destroyed this year

.
"In "Green" campaigns we must build a #TrueGreen movement which defends bio-diversity, clean air and water and nature and opposes real (eg diesel, chemical) pollution. Honest greens must be encouraged to ditch the CO2 story which as it goes under will drag down their honest intents.
"We must resolutely attack #FakeGreen campaigns which put CO2 non-problems to the fore and are the ideological thugs to enforce mass theft from the world public in carbon charges and energy taxes & surcharges of all sorts which are part of the corporate globalisation 'Big Projects'
agenda
which benefits only the super-rich and impoverishes and enslaves the vast majority of the world."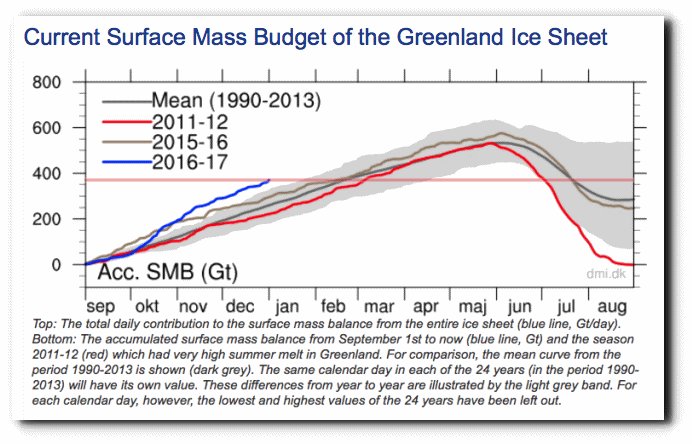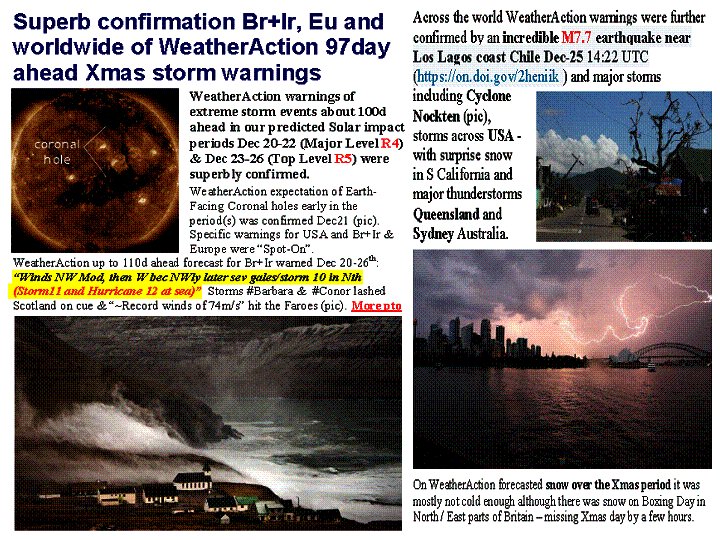 Piers Corbyn spells out Climate Reality and BBC #FakeScience and #CoverUp:
(24Dec) "The present Mild Arctic burst and associated Super cold Mongolia-Siberia
and rare snow in the #Sahara desert
are caused by a
#WarmColdDipole
(and displaced #PolarVortex) which is a direct consequence of wild #JetStream / #MiniIceAge conditions which come from generally Low solar activity and
directly DISPROVE #CO2 warmism theory
which REQUIRES a smoother further North, NOT wild, JetStream",
said Piers Corbyn at WeatherAction HQ, London Xmas Eve.
"The BBC is engaged in
#FakeScience
and conducting a
disgraceful
#C
overUp
of real science by cherry-picking data when for every mild sweep of the wild JetStream there are relavely colder events further south in larger areas.
"EVERY SINGLE EXTREME WARM EVENT IN THE LAST SEVEN YEARS HAS ASSOCIATED VERY COLD EVENTS AND BEEN A (largely predictable) CONSEQUENCE OF THE PRESENT WILD JET STREAM ERA. "The BBC simply made-up the assertion the 'warm' events are something to do with CO2. There is no evidence for that only evidence against. Similar mild / low-ice Arctic bursts happened in the last mini-ice age in the early 1800s at the same time as major cold winters and lousy summers in Britain and Europe".
Dec 21st - Solstice Midwinter (Nh)/ Midsummer (Sh) Greetings!
Latest Christmas Day Storm News
CHRISTMAS DAY DANGEROUS WEATHER IS NOW CONFIRMED for
Br+Ir+Eu (and USA). Standard Meteorology from 6 days ahead now agrees more and more with WeatherAction 97d ahead forecast for "The Xmas day storm 2016" - including blizzards and settling snow at low levels. The agreement of medium-short range forecasts with Piers Corbyn's forecast from 97 days ahead has been gettung closer by the day.
Piers Corbyn Comments (Mid-Winters day 21 Dec 2016): "We are very pleased with these developments and congrats have been rolling in. Standard forecasts were denying the possibility of the storm with snow we forecast 97d ahead until a storm prospect started to appear maybe 10 days out but snow was very limited in that scenario to parts of Scottish Highlands.
"However our forecast Important Solar impact periods Dec 20-22 (Major Level,
R4
) and Dec 23-26 (Top Level
R5
) mean that the storm system will power-up and bring arctic air to Britain+Ireland quicker and make snow come to lower levels and further South. Indeed on 20th (as we start the
R4
period) there is talk of 'snow at lower levels' (in Scotland at least). We expect this covergence of standard forecasts towards our forecast will continue until our expected
peak storm power around Xmas Day. We expect dangerous hurricane force 12 winds at sea and storm 10/11 on land in the North and blizzards and heavy snow, likely with thunder, in Scotland and North parts of Britain & Ireland
at least.
See our weather blog and twitter
@Piers_Corbyn
for latest and get your Xmas offer to PREPARE for more exciting extreme weather through the rest of Winter and all through 2017!"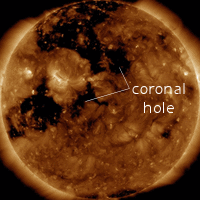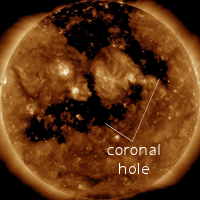 Earth Facing Coronal Holes deliver body blows to Earth.
Dec 14th (first pic) - not many coronal holes facing Earth at end of
R5
period, Dec 10-14+/-1d. Major holes soon came around eg 17th (2nd pic), 19th (3rd pic). Their impacts probably gave the giant

M7.9

quake Dec17 PapuaNewGuinea and have helped knock the weather more into line with WeatherAction long range forecast for
Xmas
both sides of Atlantic.
Top red R5 Dec 10-14+/-1d
showing major success around world - fast Solar wind - Major Aurorae - New
M6.1
Quake PapuaNewGuinea - Enhanced blizzard USA -
Tropical cyclone #Vardah strengthened Dec 10 North Indian Ocean and
hitting Chennai
12/13th (below)
- volcano E Russia....

see twitter
@Piers_Corbyn
Winter News commentary -
Piers Corbyn
posted 10/11th December 2016
- pdf version also posted in all BI Eu+TheLot subscriber access boxes
USA Dec

forecast has done well especially in center and East half USA (cold blasts / blizzards etc).
For

B+I & Eu

Our WeatherAction

MajorRed

R4

period 7-9th and now

TopRed R5

10-14th

(all+/-1d) are having their effect in knocking standard models off their course and moving more towards WeatherAction (where B+I have been milder than our LongRange forecast). The new (10Dec) projections eg ECMWF for 15/16th (which with speed-up under

R5

could become 14/15th) are very like our (later in) 10-14th (could be 11-15th of course) involving cold (returning) polar air in Britain+Ireland, a North Scand High and polar Lows blasts in Finland-White Sea - well matching WeatherAction B+I-Eu LongRange map (available in BI 45d 75d 100d and All winter and TheLOT to100d, but not BI 30d). See also further comments on WeatherBlog (link above).
NOTE standard models cannot be relied on to see through R4 or R5 periods
#IceWatch #ClimateChange #BBCClimateLies #CLEXIT
"We know that sea-ice in the Antarctic has increased slightly over the past 30 years, since satellite observations began......
An earlier report, Oct 2014, admitted that Antarctic Sea ice (2 year moving averages) was at a higher level than ever recorded.:
The world campaign to End the Man-Made CO2 Climate-Change
fraud
Globalist diktats gathers strength -
#CLEXIT (Climate Agreements Exit)!...
The Special (international) Natural Climate Cycle Conference Tue 22 Nov
- John Harvard Library convened by WeatherAction and TruthExcites was a fantastic success - further reports soon.
Piers Corbyn's presentation
which included CO2 warmism's violation of Laws of Physics and why Wild jet stream arctic warming events are evidence AGAINST the CO2 story not for it:
http://bit.ly/2ghwfes
Report Note on Climate Change Public Meeting 20 Nov
Debate with Piers Corbyn and Piers Forster
The event Sunday 20th Nov 11am Conway Hall Red Lion Sq, Holborn London was a great packed-out event. After the meeting dozens congratulated Piers Corbyn on a superb presentation. His revelations for some were further developed on 22nd Nov in John Harvard Library which was attended by some present in Conway Hall.
Other links requested will be posted here shortly.
WeatheAction thanks the convenors and Piers Forster for making the event what it was.
Piers Corbyn astrophysicist and long range weather and climate forecaster
presented at the Paris Climate Challenge - Alternative to the UN Globalist junket - in Dec 2015 and was subsequently interviewed on BBC Andrew Neil Politics show (Dec3). He presented at the International Climate Realists conference London held at Conway Hall Sept 8/9th 2016 after the Scientific Establishment disgracefully banned that event from University College London.
In current debates, meetings and reports he exposes the scientific, ethical, economic and political bankruptcy of the Globalist Establishment ManMade Climate-Change fraudulent story and explains why it must be destroyed world-wide.
Thought for the day - Armistice Day; 11-11-2016 :
If the leaders of Europe listened to Piers Corbyn they would have expected Trump win and not be eating humble pie now; and they might already know what winter is coming for Europe, Britain, Ireland and USA.
However again they believe the delusional bubble they wrap themselves in and the thought of knowing political or actual weather upsets their whole deluded political and Global warmist fraud wrap-around which is now being destroyed.
Piers was on LBC RadioThurs 10th evening talking about Trump + ClimateChange policy.
Congratulations President-Elect Trump
"Whatever you may have heard or feel about Donald Trump his election is an amazing revolution and vote of no-confidence against the corrupt self-serving political establishment bubble,
mainstream media and opinion manipulators in the USA and the world. The result will lead to tremendous changes which will defy and out-date the norms of today's tired and failing elites and methods.
This election is strangely reminiscent of my brother, Jeremy Corbyn's, epic victories in Labour - on many different policies but nevertheless against the establishment bubble. Incidentally I predicted the victories for Brexit, Trump and my brother (both times) months ahead and recently collected winnings on a bet with William Hill on Trump.
"The political implications of Trump's election are tectonic and world-wide. There are TWO main changes coming:-
1. FAIR TRADE NOT the "FREE TRADE"
of corporate-plunder favouring bad Trade Deals and rules, and
limiting
casino banking
. We will see the end of TPP, TTIP, EUETS etc and replacement by fairer agreements for Trade and regulating the role of banks (known as 'Glass-Steigal' approaches eg).
2. AN END TO THE DELUSION OF MAN-MADE CLIMATE CHANGE AND DATA-FRAUD
and the advance of CLEXIT (Climate-Agreements-EXIT) world-wide.
This must lead to

the end of the UNIPCC (Intergovernmental Panel on Climate Change)

and related junkets across the world, and an end to economically damaging carbon/energy taxes and charges. The labelling of CO2 as a pollutant must end and

TRUE GREEN

policies defending biodiversity and wildlife should be enacted instead. Progressives must guard against the demise of the CO2 con being used as a Green-Light (LOL!) to wanton trashing of nature for profit.
"AS with BREXIT none of the crazy establishment scare stories about a Trump victory will come true.

I am sure President Trump - who thinks outside the box as a businessman rather than a politician - will be much easier and more flexible to deal with than the biased media have led us to believe especially for politicians who think positive about ways forward."
Key Links for FACTS

exposing ManMade ClimateChange Conspiracy Theory:
1. It's The Wrong Type Of Extremes + the

3-KILLER-FACTS

destroying the CO2 Con
2. Top Climate Scientists +UN Fail to provide Evidence of their failed Climate Con:
3. Piers Corbyn's Popular Presentation at International Climate Realist conference London 8-9 Sept 2016:
http

:/

/

bit

.ly/2ciEPpV Slide 50 important
Donald Trumps Victory "One United People" speech video

:
Trail-blazing climate conference -
first footage
released
as Ex-President of France Sarkozy breaks ranks with the rest of establishment &declares himslef a 'climate-skeptic'
Click on Link:- see Piers Corbyn, Viscount Monckton, Nils Axel-Morner,
Ned Nikolov & Karl Zeller,
Nicola Scafetta, Roger Tattersall+Richard Salvador and many more (REPORT ALSO BELOW).
Piers Corbyn comment Sept 19th:
"After University College London failed in its disgraceful attempt to suppress this conference in an utter travesty of the founding principles of University College London the first footage of the astoundingly sucessful conference, re-scheduled to Conway Hall Holborn, are released.
"Significantly around the same time ex-President Sarkozy of France delared himslef Climate skeptical in a major break with the rest of the establishment. He and more and more main-stream scientists are breaking with the sinking ship-of-lies which goes by the name Climate-"Science" and which is a key ideological component of the Carbon-Taxation de-industrialization policies of the EU. The conference itself (further report below)

involved many mainstream scientists and a notably wider range of poltical views

than such gatherings hitherto.
Rejection of the scientific fraud of so-called Global Warming is no longer a preserve of small groups of 'Climate-Realists' and the Republic-Right with a handful from the 'Left' but is becoming an unstoppable movement. Now the UK has entered political conference season all Parties would do well to reflect on reality and fully and honestly review their Energy and Industrial policies and jump the Climate-Con ship before it sinks".
Prof Sir Brian Hoskins has still failed to come up with evidence he was challenged to produce in May (see foot of this page) and Brian Cox has been caught lying on Australian TV on the matter.
We predicted this BI-Eu extreme September heat in general terms 100 days ahead and in detail 5 weeks ago under our Solar-Lunar Forecasting method. It is part of the Wild Jet Stream Age (arising from overall low solar activity) we warned in 2008 would take-over and which in winters gives Mini-Ice-Age events such as the coldest December in Britain+Ireland for 100yrs in 2010, the USA Great Lakes freezing over at times and massive snow events across Europe."
London Climate Conference 8-9 Sept Report
Great success!
Welcome! to all attendees - and those who couldn't make it and want to find out what happened - of the London Climate Change ('New Dawn Of Truth') conference held at the famous Conway Hall Red Lion square, Holborn, London
The amazing
international
parade of excellent Presentations from highly qualified and informed scientists and researchers in meteorology, astrophysics and other professions in Meteorological production and academia
proved beyond a shadow of doubt that the man-made climate change story is a pack of lies and delusional nonsense both in general terms and in every specific field of claims involving temperatures, sea levels, ice and weather extremes.
Piers Corbyn** says:-
"The event is being / will be fully reported on video and in Presentations on the

Geoethics web site

***, prior to that I must say the strength of presentations was remarkable and it is now clear that
no honest scientist can produce evidence for the Man-made Climate Change story. No-one can show it is is anything other than POLITICALLY DRIVEN fraud.
Plenty of people and politicians of course do honestly believe in man-made climate change as a basis for doing good in the world but they have been seriously misled and in the coming months their anger will rise up against the perpetrators of the ManMade

Climate Change Conspiracy (of nature) Theory

. The point that the Climate Scam will blow was evidenced by the attendence of some scientists from mainstream universities and leading institutions in UK and USA and many other countries.
However the powerful profiteers of the Carbon-scam will not give up without a serious fight which is why in the closing session I said that - under
the general world
CLEXIT
(Climate Agreements Exit) campaign we will have to have more public events and demostrations on the street and mount a general campaign for
Accountability in science and politics.
Many presentations deserve special attention but I will just mention 7:
Nils-Axel Morner

(and others) - total and decisive exposure of the falsity of sea-level rise alarms.
Ned Nikolov & Karl Zeller

on a new model of temperatures on earth and all planets in the solar system.
It was especially great to have them here since I visited them in Colorado a few years ago where we had discussions on many matters including what they developed.
Jan-Eric Solheim
exposing the falsity of ice-melt alarmism in real measured terms.
Nicola Scafetta and also Roger Tattersall+Richard Salvador

(and others) - Great papers on 'planetray resonances' and Earth Length Of Day and Elnino/Enso phenomana - aspects of which are involved in my WeatherAction Solar Lunar Action Technique.
Peter Ward US Geological Survey
(now retired) - ground breaking studies of volcanism on land and undersea - a new dimension to climate science.
Indrani Roy

(University of Exeter) on many aspects of solar effects.
Her work is also of importance in my own extensions of 2 variable plots eg in my main presentation which show ElNino/Enso is solar-magnetically driven.
Viscount Christopher Monckton

who gave a superb dismantling of the errors IN THEIR OWN TERMS of the UN IPCC feedback equations to exaggerate their claimed CO2 basic warming.
On this I commented that (notwithstanding the penetrating excellence of Christoper's work) that it is bizarre that anyone has to kill again the dead parrot of delusional enhanced CO2 warming and I mentioned three specific underlying problems of the UNIPCC approach:

1 The misleading treatment of radiative transfer in the atmosphere using deluded 'flow arrows' - covered in my main presentation;

2 The use of standard electronics equations for feedback amplification is a mathematical convenience & should be treated with suspicion because the atmosphere is not an electronic circuit;

3 The upper-atmoshere is not in anyway static or qusi-static and day-night changes in outgoing radiation could lead to CO2 cooling (the 'cold-spot' as observed) rather than the warming hot-spot expected - coverd in the appendix after slide 49 in my main presentation.]
**
Piers also presented (Aug 19) at Arendalsuka Festival-Forum Norway to an event organised by Norway Climate Realists who were present filming this International London conference.
2. Blogs + Presentation Links

Top
Videos,
Comments & presentations by Piers Corbyn
3. Presentations from Sept 2015:-
- See
what
'
s
at
stake
in Eu/Brexit & Climate-Change debates including what happened in UK NE / Teesside (slides 24+25).
The Meeting, reported below, also debunked the

"97% believe in Man-made Global Warming /Climate Change" claim.

The true figure is between 7%
& 0.3% depending on "surveys".
- NB parts of StMichael and StokeNewington used at Southend (Westcliff) & Exeter.
4.
IT'S TIME TO REVIEW CO2 & ENERGY TAXES ACROSS THE WORLD - WANews16No04;
THIS IS AN IMPORTANT PDF which includes:-
- Presentation by Piers Corbyn in
Parliament Committee Room Nov 25th 2015
- TV Links of
Piers
Corbyn on
BBC TV Andrew Neil show
Dec 3, 2015 - subsequently re-discussed as investigations led to the Question:
DID Alan Johnson MP lie on the show
-
Russia
Today
TV
George
Galloway
show
2015
Dec 12th
- Climate Challenge Conference (Alternative to UNIPCC)
PARIS 2015
Dec 1-3rd
-----------------------------
3.
Extra Weather News

Links
Must Watch!
Piers Corbyn
Video
destroying lies on TV by Brian Cox Climate Conspiracy theorist -
-----------------------------
4. Climate Change Conspiracy theory - Charlatan & Fraud Watch
(ongoing/Clexit-UN Climate Agreement Exit)
SPECIAL LINK:-
FOR LATEST NEWS & READER COMMENTS CLICK BLOG LINKS TOP & BELOW
Latest news