Welcome to WeatherAction

- world leaders in Long Range Weather & Climate Forecasting
Piers Corbyn, Managing Director and founder of WeatherAction presenting at #ElectricUniverse Conference 2014

Welcome to WeatherAction! On our site you can keep up with the latest news, videos, comments and reports of weather and related solar activity and give your own observations and comments via the Latest Comment blog (Right) and read WeatherAction news-pdfs in the
'Latest
' tab.
Our twitter feed - @Piers_Corbyn and
facebook page
also carry leading weather and solar activity forecast reports and news.
We sell web-accessible long-range monthly forecasts for Britain & Ireland, Europe, USA and special forecasts of 'Red Weather periods' and related increases in Thunder/tornado and EarthQuake risk (called 'RTQ' / World Extreme Events forecasts). These are available monthly with normally 8 weather sub-periods per month via the web - up to 30 days ahead (45days for UK & Eire). For more details and to subscribe click
here
.
Our forecasts, which have independently proven peer-reviewed significant skill - unlike all others in the field (see
forecast accuracy
) - are based on our revolutionary Solar-Lunar-Action-Technique (SLAT) which is increasing in scope and skill as our researches advance. Useful presentations on SLAT and WeatherAction forecasts are in the
- See
VIDEO
of Piers Corbyn presentation to 'The Greenest Event', Johannesburg South Africa June5 2012 and more recent Video Links (Electric Universe conference USA March 2014) listed on Right.
-
Presentation
pdf submission to the UK Parliamentary enquiry into the supercold and snowy Dec 2010 - the coldest December for 100 years - which WeatherAction predicted ahead of all others -
WeatherAction is involved in the Global Warming /Climate Change debate where we point out that the world is now cooling not warming and there is no observational evidence in the thousands and millions of years of data that changes in CO2 have any effect on weather or climate. There are no scientists in the world who can produce such observational data. There is only effect the other way, namely that ocean temperatures control average CO2 levels. Boris Johnson, the Mayor of London has expressed interest in what we say:
see article
Thank you, Piers Corbyn, MSc (astrophysics), ARCS, FRAS, FRMetS
Director WeatherAction
Forecast Subscription access details - ensuring you get your updates
30d forecasts

:
Access is to 28th of last month subscribed (uploads ~29-31st)
45d (BI) forecasts

:
Access is to 14th of last month subscribed (Uploads ~15-17th)
- so that next month which loads 15th onwards is excluded. 30d for that month is also loaded.
75d (BI) forecasts

:
Access is to 14th of month before last month subscribed
- so that next 75d month which loads 15th onwards is excluded.
100d (BI) forecasts

:
Access is to 21st of 2nd month before last month subscribed
- so that next 100d month which loads 22nd onwards is excluded. 75d loads on ~15th
AND

45d access is given to 14th of last month subscribed
so 45d, 30d forecasts for the months load.
AND

45d access is given to 14th of last month subscribed
so 45d, 30d forecasts for the months load.
WINTER ONLY (BI) (started as up to 200d) forecasts

:
Access is fixed to 28 Feb 2015
First updates + extra detail for all months Dec, Jan, Feb and all normal updates around 15-17th, 22nd and end month will get 100d, 75d, 45d, 30d updates.
March Br+Ir 2015 and beyond Forecasts
are available directly via WeatherAction office 02079399946
piers@Weatheraction.com
. March (3pages) is issued 19Sep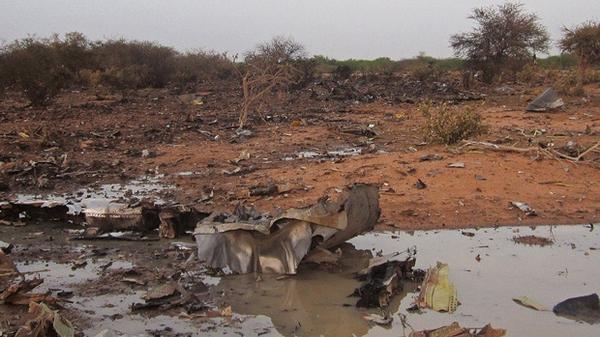 WeatherAction RED WEATHER WARNINGS

WeatherAction

Red 'Solar-activity Effect'

/

'RedWeather'

periods*

- of weather & solar-geophysical activity warnings are the world-leading predictive parameters in LongRange Sun-Earth relations.

*These are uniquely predicted by WeatherAction and no others using Piers Corbyn's Solar-Lunar-Action-Technique.




WeatherAction

Top/Major Red (R5/R4)

periods* warning of possible extreme weather events have received acclaim for reliability and timing in the last year.

WeatherAction TopRed, R5, periods show greatest risk of

dangerous t

hunderstorms

and

turbulence in airflight.
The 2 most serious thunderstorm caused air disaters since 2009 were in WeatherAction

'TopRed' R5 periods

...

There is increased interest in WeatherAction

'RTQ' (RedWeather, Thunder/tornado. Quake(trails) Risk)

forecasts for air travel and activity.

RTQ forecast are published as a monthly table with a news page which is available alone as a forecast and also included with Eu-Full and BI 45d,75d,100d forecast services.

WeatherAction

R5,R4,R3...

values are included in ALL forecasts 30d, 45d, 75d, 100d ahead and some indications further ahead along with associated solar / aurora / geomagnetic events.

The next serious Redweather periods are available in all Foreacasts
The fight for Evidence-based Science - Top News
BBC Science-Deniers Lie again on Climate Change & Extreme weather
On Sept 10 In keeping with their deluded stance that all weather extremes are CO2 extremes and their
Goebbels-esque approach to hit the public with the biggest climate lies as often as possible Roger Harrabin (BBC Environment Correspondent) gave a predictable double whammy of dishonesty on the latest extreme weather events in Asia and around the world.
He said on BBC TV News that
As the the world continues to warm the incidence of extreme events such as in recent days will increase.
FACT
The world - using real data - is not warming
- and has not been doing so for 18 years. Even under fraudulent UN-MetO-NOAA manipulated data the world is not warming. See
http://www.weatheraction.com/docs/WANews14No11.pdf
and
links in Article about BBC-MetO charlatan John Hammond's Science Denialist claims, in WeatherAction blog
http://bit.ly/1xKYPrJ
(sec3)
FACT
Changing CO2 has no effect
The Models used by the Met Office and UN's Climate Committee (the IPCC) show CO2 levels have no effect on the Jet Stream or extremes which come from the Wild Jet stream changes they fail to predict.
It is standard meteorology that the recent wild weather extremes and contrasts follow from the wild Jet Stream behaviour. THAT Wild Jet Stream (Mini-Ice-Age) behaviout was and is regularly predicted by Piers Corbyn's Solar-Lunar approach and is nothing to do with CO2. See
http://www.weatheraction.com/docs/WANews14No06.pdf
& Piers' video
http://bit.ly/QS0k34
The claim that these extremes are driven by CO2 / man made Climate Change is a brazen lie for which there is no evidence or scientific paper which demonstrates a link in the real world.
Harrabin is a Science denier and we challenge him - along with BBC- MetOffice's John Hammond to justify their case in public debate on their misleading claims which are a disgrace to the BBC, Met Office and world science.
Useful information + Links
( i ) RECENT TOP VIDS + PDFs
by Piers Corbyn - short links
- Electric Univ Pres
htt
p://
bi
t.ly/1nJecee
20,973 hits Oct27
- CO2 Scam Nailed

http://bit.ly/QS0k34

15,553 hits Oct27
http://www.weatheraction.com/docs/WANews14No11.pdf
http://www.weatheraction.com/docs/WANews13No43.pdf
(ii) BigOil backs the CO2-Climate Change Scam all the way
because it ensures high energy prices and massive value for much of their otherwise worthless assetts in less accessable oil and gas fields.
See these BP links as an example
http://www.bp.com/en/global/corporate/sustainability/the-energy-future/climate-change.html
http://www.bp.com/content/dam/bp/pdf/sustainability/issue-reports/CDP_2013_questionnaire_response.pdf
(iii) Other links on data massaging / fraud:
http://www.telegraph.co.uk/earth/environment/10916086/The-scandal-of-fiddled-global-warming-data.html

http://weatheraction.wordpress.com/2014/08/23/australian-met-office-accused-of-manipulating-temperature-records/

http://stevengoddard.wordpress.com/2014/08/22/thermometers-show-that-the-us-has-been-cooling-for-nearly-a-century/
(re
United States Historical Climatology Network
)

WATCH USHCN FRAUD SWITCH BELOW

(For 'Final' read 'Fiddled')
Read artcle(s) for glaring evidence of fraud perpetrated by data 'selection/de-selection', and

'adjustments'/
modifications/'corrections' to make past processed 'data' colder and present warmer than objective honest records.
CURRENT-RECENT Top Solar and Weather data Links
Solarwind impact predictor
Solar System Map
http://www.hamqsl.com/solar1a.html
RedTrace
(below)
Magnetic Field Bz negative = strong SolarWind-Earth connection
Weather

Action




The LongRange Forecasters

Delta House, 175-177 Borough High Street. London SE1 1HR

B+I DEC 15-45d EXCITING forecast is loaded. A Must Have

Under new SLAT*11 - explained in Dec 15-45d pdf Front page

* Piers Corbyn's Solar-Lunar-Action-Technique

USA EPIC Snow Confirms WeatherAction -

NEWS

below

For Reader comments

on current weather / climate change politics / great comments and praises on WeatherAction Forecasts

Europe, Britain, Ireland, USA

see

READER COMMS

at foot of below.

24 Nov:

http://www.weatheraction.com/docs/WANews14No43.pdf




Deluges & Floods UK & across world superbly confirm WeatherAction

R4

period 22-25 Nov from 40d ahead. #CO2Con

Warmists

respond with floods of Lies .




Snowmageddon USA Nov 18,19, 20, 21, 22.... including thundersnow, explicitly confirms WeatherAction USA LongRange issued end Oct




The USA is gripped in a record snow crisis the timing and key aspects of which were predicted by WeatherAction USA to within a day in the key NE USA region from 3 weeks ahead.




See For yourself! FREE (from 22 Nov) WeatherActionUSA NOVEMBER

http://www.weatheraction.com/docs/USA1411NOV30dSLAT10aSwitchesIssue30Oct.pdf




WeatherAction USA Front page Nov summary warned:

"…Extreme cold, snow, blizzards and travel chaos take-over most parts later "

The detailed forecast warned the calamity would start to hit seriously and get more dangerous in periods ~Nov 15-19th and 20-21st (+continuing...) and NE USA in those periods to include :

"thundersnow" and "heavy powdery drifting snow".

=> WOW Thundersnow Video!! http://instagram.com/p/vm-fjwFfnV/




=> Pics ~20Nov Record Snow and snowdrifts Buffalo NY, Cheektofaga NY

Further pics: https://www.facebook.com/ReedTimmerTVN

DO SNOW BLASTS USA herald cold winter Britain & Europe?

Massive snow USA / Canada and EurAsia ALREADY looks ominous but that does not mean there will be wild Jet Stream waves (from Sudden stratospheric warmings which only WeatherAction can predict in LongRange) which MIGHT bring it your way. You need WeatherAction forecasts to find out.
GET Forecasts NOW at WeatherAction OnLineShop http://bit.ly/1bAYTtM

IS SOMETHING SPECIAL HAPPENING? Weather Action late November scenario now being confirmed as standard meteorology moves towards Piers' forecast ...

On 16 Nov 2014, Steve Devine (sub) Waltham Abbey wrote: "Hats off to you Piers. Just watched the BBC Countryfile Weather for the week ahead and there's a strong High Pressure cell building to our NE which will both drag in E/SE'ly winds plus keep the slack Jet Stream at bay. Looks like a gradual cool down is on the cards, bang on cue and in alignment with your forecast."

News 14/13 Nov
Piers Corbyn interviewed by TruNews USA Radio
http://www.trunews.com/thursday-november-13-2014-raymond-ibrahim-piers-corbyn/
start at mid recording to find Piers' interview - near the second bracket...d]
TruNews is a widely listened station in USA with a notable following across the world




Br+Ir WHOLE WINTER

£90 ONLY-

amazing 55% reduction back due to popular demand

- WAS £200. Now also includes (from 15 Nov) November for info -




'No Loss For overlap'

. If you already have eg BI 30d/45d/75d/100d through any winter months then we extend that service by that number of months beyond present expiry when you subscribe to

B+I Whole-Winter-Now.




OR IF YOU PREFER

TO UPGRADE FROM 45d or 30d subs to BI Whole-Winter-Now

Pay difference via 'Donate To Research' (= 'Upgrade/Donate etc...') Button:-

45d subscribed for DJF pay £90-66=£24

45d subscribed for DJ pay £90-44=£46

45d subscribed for D pay £90-22=£68

30d subscribed for DJF pay £90-36=£54




30d subscribed for DJ pay £90-24=£66




30d subscribed for D pay £90-12=£78




When you subscribe these amounts it will be obvious to us what the sum paid is for but if you have any doubts or need clarification please email

piers@WeatherAction.com

. Thank You

GET Forecasts NOW at WeatherAction On-Line-Shop

http://bit.ly/1bAYTtM




15-45d DECEMBER Br+Ire

is loaded and it is VERY EXCITING!

and

included in BI Whole-Winter-Now Service




30d NOVEMBER Br+Ire

forecast is on

BI 30d, 45d, 75d, 100d Services;

& All Forecasts (BI, Eu, USA, RTQ) up to 100d Service;

AND

now a

free extra

in

The

B+I Whole Winter Service

30d NOVEMBER USA

forecast is now FREE on above link.

December onwards at new reduced rates is on

USA

Service

; & All

Forecasts

(

BI

,

Eu

,

USA

,

RTQ

)

up

to

100d

Service

.

NEW Monthly Charge ONLY approx $8, $7, $6 for Subs of 1m, 6m, 12m




30d NOVEMBER Europe Region Maps

forecast is on Services:

Eu

Full

;

Eu

Regions

only

; &

All

Forecasts

(BI, Eu, USA, RTQ) up to 100d.

Europe

this

Nov

had

VERY

DRAMATIC

developments

with

circulation

switches

same

time

as

USA

.







12 Nov

Piers Corbyn Says Met Office Winter Forecast is "Foolish babble from deluded charlatans and should be ignored absolutely".

"All the Met Office warnings of extreme winter or summer seasons since 2007 have been the oppsite to what took place - recall the 'BBQ'/fine summers which turned out as floods (2007, 2008, 2009, 2012) or the mild near-snow-free winters (in line with Co2 warmist catechism) for 2009-10 and 2010-11 which in reality had record cold and snow - and so the list goes on", said Piers at WeatherAction's London Bridge Office 12th Nov.

"The problem for the public is that because this cabal of charlatans (as far as long range forecasts go) are shovelled so much money from the public purse they feel a need to say something. In reality the public are being robbed to be misled and the recent abomniable announcment of £97Million on more Met Office super-computing means the public will be misled faster.

In terms of the actual MO forecast we must first be clear that whatever they say has no statstical merit or in their case they have a record of negative skill (whereas WeatherAction has a proven success record and got all the extremes listed above correct for example).


For this particular winter the "milder (at least till New Year)-wetter and windier than normal" prognosos has we would estimate only a 5% chance of being confirmed.

Weather Action is 95% confident that the MetO forecast will fail.




The winter extra money to NHS will not be enough.

Govt reliance on

#MetOffice

mi

sguided Co2-warmist-no

nsense 'Forecasts' will cause more suffering and deaths which could be avoided if politicians had the guts to lance the boil of the

#Co2Con

.




One must ask is the Govt using MetOffice forecasts t

o advise on how much extra cash the NHS needs this winter, and if so WHY?




We wish we had the public funding to release our forecasts for free.

We cannot do that, neverthless we are now releasing:-

The whole winter package of all winter months forecasts for Britain + Ireland now and all updates of more detail as they are issued for only £90, a 55% reduction (see below).




The reasons why the Met Office long-range prognoses will continue to fail and the BBC will never have an honest informed scientific debate involving WeatherAction on the matter is:-




(i) They are tied to the CO2 warmist view of weather which can never accept solar activity drives it, so hey are unable to even consider what is needed to put forecasts right in medium and long range.




(ii) Their back-data and models are warped by CO2 warmism and data fraud and cannot cope with the wild Jet Stream behaviour now dominating world circulation and which will continue for two more decades as the world goes further ino 'Mini-Ice-Age' type circulation. The wild Jet Stream behaviour is understood and was predicted by WeatherAction but is completly 'out of the box' as far as standard meteorology and Co2 delusional warmism is concerned.




(iii) The BBC will suppress honest debate on the matter because they are wedded to CO2 warmism and support for the Govt and BigOil desire to have a high energy price economy which subsidises stupid money-wasting activity such as wind-farms.




Link:

http://

www.telegraph.co.uk/topics/weather/11220184/Met-Office-says-winter-will-be-wetter-and-windier-than-usual.html



9 Nov 2014 Thought For The Day 25 years on

As the

#BerlinWall

of #Soviet

Lies

FELL so will the WALL of

#CO2WamistLies.

WindFarms are The 'Berlin Wall'of CO2 Warmist Lies

says Piers




6 Nov (pm)

Piers Corbyn asked Ed Davey UK Energy Secretary at EnergyLive 2014 (#EL2014):

"When will you accept the scientific reality that the theory of ManMade Climate Change is delusional nonsense?...(etc)". This, or part of such, was, we are informed, reported on SkyNews*.

Ed- #Deranged - Davey's school-boy response - about cow burps versus farts - got understandably tweeted; somewhat highlighting his breadth of humour and shallowness of scientific understanding.




Fuller report coming

*not a link at present, if anyone has one please tweet

#EL2014

and

#WeatherAction







6 Nov earlier




Remember Remember The 5th of November - Climate & Energy Policy meeting relocates to John Harvard Library London Bridge as Parliament booking system sabotages popular event




All concerned in organising and publicising the Nov5th #RepealClimateAct / #WeatherAction / MEPs / MPs jointly hosted public meeting apologise for inconveneince caused by the enforced relocation of this event which was due to circumstances beyond our control and thank all those who moved heaven and earth to make it still happen.




The meeting was moved at very short notice to the John Harvard Library at London Bridge and attended in the end by about 20 people many more having been unable to get there or having not been given information.





The event had been organised in the usual way as on previous occasions through booking by a climate realist inclined MP in this case, as on many other occasions, Sammy Wilson DUP MP. As on some previous occasions the Parliament booking system warned they may relocate the event if the room was needed for Parliamentary business. However on this occasion they said at short notice there were no other rooms large enough (Room 9, booked, holds 90)

and

(at VERY short notice)

were not prepared to give another room for a smaller amount of people (eg 50) and CANCELLED the meeting. The front desk told that to enquirers with no other information.

Janet Burton, Sammy Wilson's Office manager who worked very hard on this matter e-mailed that the House Of Commons refusal was (claimed to be) 'for health and safety reasons' and wrote:




"I do think it is unfair when someone arranges something that they can turn around and take the room from under our feet the way they do".

The offices of other MPs (eg Graham Stringer, Lab) were also unable to help further because the HOC system had already decided.

After 3 failed attempts at re-location Piers Corbyn got the John Harvard Library (Borough High Street) to kindly book in the event at half an hours notice and for this we deeply thank them.




At the adjourned - and in the end excellent and

Video

recorded (watch his space)

- meeting Piers said it was 'pretty unbelivable' that there was not a possible room for the event because there are just not enough MPs to occupy all the rooms at the same time on business and the health and safety reason was "ridiculous". "It is ironic that in future all our meetings (if any) in Parliament will have to have back-up provisions in place rather like wind farms need back-up supplies for when they cannot deliver". Many at the meeting considered the HOC decison was deliberate sabotage.




Roger He

lmer

MEP (UKIP) gave a brilliant expose of the insane bankruptcy of the energy policies of the other parties in Parliament and explained UKIP's realistic practical low cost policies.


Piers Corbyn

spelt out the facts that (Man's) CO2 changes in the real world have

ZERO

effect on climate and explained why this is the case and that the CO2 warmists should be given no quarter whatsoever on this point - to do so gives them cover for lies, plunder and energy price hikes.




He also gave an account of new findings in solar-based forecasting and announced:




There will be some solar-driven

SUDDEN STRATOSPERIC WARMINGS THIS WINTER which will precede major snow events - detailed WeatherAction forecasts give details of region

s (parts of Eu, Br+Ir, USA) and dates.





GREAT REPORT IN BRITISH GAZETTE:-


http://www.british-gazette.co.uk/2014/11/06/two-men-who-really-frighten-david-cameron/










Latest news