Going to parts other forecasters cannot reach!

Delta House, 175-177 Borough High Street. London SE1 1HR +44(0)207939 9946 From Piers Corbyn +44(0)7958713320
piers@weatheraction.com
www.weatheraction.com
Twitter

@Piers_Corbyn
What are LongRange forecasts for?
Forecast observers should note that WeatherAction LongRange forecasts are not an 'early' substitute for short range forecasts. They are intended to help decision making well ahead of events for which advance planning, like booking harvest machinary or gaining advance knowledge of likely energy prices, is a NECESSITY - in situations for which short range forecasts would be too late. For this reason WeatherAction does not normally give detailed Short Range updates because such are 'too late' for the use of subscribers; although for major events we will comment on how short range standard meteorology foecasts are likely to be in error on ocassions.
Past WeatherAction forecasts
December 2012 onwards
now available in Forecast Archive:
http://www.weatheraction.com/pages/pv.asp?p=wact46
for Brit & Ireland, Europe, USA and 'RTQ' (
R
ed Warnings,
T
hunder-Tornado & Sudden Polar Strato-warms,
Q
uake risk) Aka World Extreme Events.

Get ahead of the weather in these these fast-moving times - both sides of Atlantic:

SUBSCRIBE to WeatherAction Long Range forecasts
"Anyone serious about weather needs WeatherAction"

=>

http://www.weatheraction.com/wactmember5.asp

to s

ubscribe
(1 April) UPLOADS 30d:

USA (& S Canada) Key developments & Extremes Maps

World RTQ (Red Weather & Thunder/Tornado & Quake Risk)

with this month NEW PROCEDURE SLATQVt3 for Quake-Volcano risk.

Forecast users have already commented that this APRIL forecast is important to them - concerning when and where Spring 'starts'.

Subscription Reductions

:

Thank you

for your interest and support.
F
or fuller description of services go to
1. The Ides of March
and ongoing
Comment post.
- The New Mini Ice Age is Upon us - see March 15/16 entry below for main entry, and later news


With
Breaking News snips (newest on top)

See also Latest reports coming in from Observers in Reader Comments below main text
LATEST
WeatherActionTV 3 NEW Vids
:-

Winter 2012-13 Blizzards & Stratwarms; Challenge to CO2 warmists; Why CO2 fails
TWO NEW VIDS (28.03.13) - "Warm means Cold" delusions exposed
=> Sir John Beddington challenged to produce EVIDENCE for CO2 changes driving temperatures in the REAL world with REAL Observational data:

=> Scientists discuss windfarms & other CO2 moneywasters
ARE YOU READY FOR APRIL USA

Mar 30/31 North Atlantic Brit+Ire + Europe
Incredible Atlantic storm is in line with WeatherAction forecast
- while CO2 warmists lie again
http://www.washingtonpost.com/blogs/capital-weather-gang/wp/2013/03/28/incredible-storm-spans-atlantic-ocean-coast-to-coast/

shows pic:
THIS "Incredible storm" IS THE STORM IN WEATHERACTION's LONG RANGE FORECAST PREDICTED TO FORM AND INTENSIFY AT THE END OF MARCH
(see Euromaps forecast in WeatherAction Euro service and B+I 45d service)
- which we also expected would have the power to drive into Britain, Ireland & Europe and potentially bring snow and blizzards. Although there was snow in Britain which the Met Office short range missed in the Easter period the storm systems were largely blocked in Atlantic (above!) and The Euro-storm action expected pushed South in a seperate system - along with the huge shift of Jet Stream South - to instead bring extensive blizzards in centre-West Europe in Easter period.
FACTS:

This storm and WeatherAction's predicted preceding events (and the largely invisible solar-earth magnetic build up to them) were all CONFIRMED as follows:
1.

Earth facing Coronal hole

27th March (and approaches to Earth facing before that) - forecast issued March 5th and subsequnet uptick in Geomagnetic activity. (see reports below).
2.

Major Earthquakes

in "

QV5

*" period on 25th & 27th March (*for Major Quake-Volacano enhancement risk period - QV5 is highest level - Mar 25-28) forecast issued March 5th.
See
http://earthquake.usgs.gov/earthquakes/recenteqsww/Quakes/quakes_big.php
3.

Storm Enhancement periods

(joined together) level

R4

26-29th and 30-31st March.
4. The

CO2 warmists

have indulged in brazen lies around this storm and the cold period in Europe claiming (CO2 driven) sea ice melt caused it. These claims - coming alongside Sir John Beddington's (UK Chief 'scientific' Adviser) "warm means cold" delusional comedy act,

http://www.bbc.co.uk/news/science-environment-21357520

, are nonsense and contradicted by observed facts:
(i) The mid March Arctic sea ice extent was EXACTLY the same in 2012 as 2013 and it's history since December VERY similar (graph below)**

YET

(ii) The March weather in 2013 was entirely different from 2012 - namely March 2012 was extremely warm in USA and warm-very warm in Britain & Ireland and both were the opposite in 2013.

(iii) The CO2 theory can predict nothing and it's dogmatists just make up evidence as weather goes along. Every extreme is blamed on CO2 as would be another warm March this year.

(iv) On the other hand the key features of this March in Britain, Ireland, Europe and USA -

AND RELATED SOLAR AND GEOPHYSICAL EVENTS

were well predicted by WeatherAction 2 to 4 weeks ahead.

**(v) NOTE the CO2 warmists related argument is that there were record low levels of Arctic Sea ice in late summer / early Autumn 2012 and somehow this made a decisive difference in March 2013. However this too is a delusional lie. The FACT is that the ice measurements define Arctic Ice Extent as Area of ocean with at least 15% sea ice (see below) and it was pointed out at the time that the large Arctic storm then was breaking up sea ice causing heaping in some places and DISPERSION in others so the measurement was bound to be low with THE SAME ICE ACTUAL AMOUNTS. We also warned that this measure would show a sudden (physically impossible) increase when the storm dropped and that the BBC lie machine would NOT report that (both propositions confirmed); see:

http://www.weatheraction.com/docs/WANews12No37.pdf

and

http://www.youtube.com/watch?v=N_fUnIgTJXM



Mar 28th Britain & Ireland
News on extra snow prospects for Easter break
Friday, 29th afternoon. THE BBC-Met O is now talking more about snow in coming hours and days and interesting

REPORTS from on the ground

(scroll down to Reader Comments) support our warnings. KEEP NEWS COMING IN, ALL! It is true that the High pressure over Britain has been more stubborn to shift than we expected but nevertheless our WeatherAction

R4

periods are showing their effects and enhancing cloud and precipitation - largely snow in the present circumstances.
AccuWeather Easter Map (below) matches well WeatherAction map (further below) issued 4weeks ahead
Seriously

USA Twitter followers. If you are serious about weather there is no reason in the world not to subscribe to WeatherAction USA forecasts!
They don't cost much and individual subscribers can share with up to 3 others and their close associates. Businesses and farmers however should not share except by agreement with WeatherAction USA.
Will it or Won't it,
turn significantly snowy in parts (Brit & Ire) over Easter Break?
SIGNIFICANTLY
an Earth Facing Coronal Hole on 27th, Major Earth Quakes 25th and 27th +Geomagnetic activity uptick on 27th all CONFIRM WeatherAction
QV5
period 25-28Mar, see
which includes a Comment from Piers.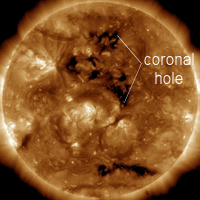 These events suggest the associated
R4
snow drivers 26-29th and perhaps more especially 30-31st are likely to be on course (rather than off course) for an EASTER SNOW HIT or at least something on those lines - as forecast by WeatherAction.
Piers Corbyn says "Of course we cannot be certain but our forecast carries 85% confidence and matters
related to our predicted snow-driving R4 hits
are coming right. So, I expect about 24 or 12 hours ahead of any extra snow over the Easter Break that standard models will pick-up what is going on and announce more snow than they had been expecting. At that point we should double what they say (up to ~31st). Any extra snow may not be as deep as we had suggested on 20th but should be more than current standard TV projections".
Information note .

Standard models interestingly from about two weeks ahead did have (milder) active lows over Easter with fronts going through Britain & Ireland but they dropped that as the high pressure strengthened more into Mini-Ice-Age conditions
USA LateSeasonSnow
well forecast by WeatherAction 4weeks ahead
There can be no reason why anyone in USA serious about weather does not subscribe to WeatherAction USA month ahead forecasts.
WeatherAction USA March Forecast headline (first part):
A March of dramatic contrasts
● Ongoing wintry weather delays Spring North/East with sleet, snow & massive hail in thundery deluges
Latest AccuW Reports 26Mar
confirm WeatherAction USA Mar26-29 forecast map:
Bri+Ire+Eu
WeatherAction Extra Easter Warning and detail posted to Public and - with map - to subscribers
BBC shows a winterscape of Mini-Ice-Age Weather News VIDEOS
- But they wont call it that. How long can their delusional warmist religion last?
=== Snow-swept Midlands === Widespread Travel disruption == Flooding in Cornwall ==== MetO dont know
What's coming
3inch deadly hail storm in China:
http://www.bbc.co.uk/news/world-asia-china-21876696
Late month offer
- From today - last ten days of month - Subscribe to 30day service and you get March NOW and on 31st you get APRIL 30day forecast inclusive.
NEW UPLOAD Current Weather Commentary+UPDATES to 1April is now on B+I, Eu, USA and 'ALL Forecasts' Services - Subscribers go to your forecast box(es) to download!
The pdf gives a commentary on jet stream shifts and weather and forecast updates for
(i) 21-25 March
and
(ii) 26 Mar to 1 April INCLUDING THE VERY IMPORTANT EASTER BREAK .
The main points of this Update were also in an interview with Piers on LBCRadio Wed 20MAR 9.05pm via

NOTE THIS IS A Pay-to-listen LBC £Sub Podcasts link
(ii) is only accessible to subscribers

, (i) is:
21-25 March (B+I+Eu) The low pressures will continue notably further south than in the long range forecast giving cyclonic / cyclonic East (esp in N) conditions over B+I with cold and sometimes snowy conditions continuing.
SPOT ON SE USA forecast Large hail, tornadoes and major thunderstorms strike on WeatherAction cue in Major Red
'R4'
Weather period 17-18 March, forecast 3 weeks ahead map below:
AccuW reports including widespread large hail in SE USA with Tornadoes in Georgia and more
http://www.accuweather.com/en/weather-news/live-severe-weather-slams-sout/8383898
Seriously if you are in USA is there any reason why you do not subscribe to these forecasts?
JUST LOADED! MUST GET APRIL 15-45day ahead forecast for UK+Eire
Popular! Subscribe - link above - now
& also get

30d B+I
forecast & recent updates

inclusive of Easter detailed forecast
and

Euro+Brit+Ire Pressure
forecast scenarios (March)
and

Red Weather Periods and Quake trial
forecasts (March)
-------------------------------------------
Active pdf via
http://bit.ly/YwPTBH
)
is getting a lot of interest. There are many examples of its development and many serious agricultural and economoc issues that must be addresse. Some important matters are:
Mar 13/14
The Forum Norwich
pic.twitter.com/aH5ZO2WhaW
TudorRd Folkestone Kent
pic.twitter.com/NxuGrRuzkc
,
pic.twitter.com/TG4olIc70p
.
"Brill hit" say users: BLIZZARD SE UK ~12th eg Folkstone, Norwich on WeatherAction forecast cue of 25days ahead Extract from forecasty map section
MORE UK+IRELAND SNOW+BLIZZARDS Birthday (10MAR) present for Piers - coming on cue in WeatherAction predicted 'Beast from East'!!
2. Get ahead of Weather - Forecast services information
7 Forecast
pdfs
in 7 overlapping
Services
Available for Brit + Ireland, Europe, USA and World
●
Brit+Ire 30day
pdf
&

service

– word-maps and graph - 6 pages

Each of the 8 B+I forecast periods has a
'traffic light'
red
=some dangers/probs
Green
=not many probs

●
Brit+Ire 45d day ('15d-45d')
pdf
issued mid of previous month – word-maps - 6 pages

The B+I 45d service
is this pdf plus B+I 30d pdf, Euro Pressure sketches pdf and the 'RTQ' pdf

●
Europe Feb Region details Maps
pdf
- Contrasts & Extremes, 9 pages

The Euro map service
is this pdf plus Euro Pressure sketches pdf and the 'RTQ' pdf

●
Europe (+Br+Ir) Possible Pressure scenarios
pdf
9 pages

●
Europe Extremes Only
pdf
&

service
is an edit of Eu Regional Maps showing only extremes – 9p

●
USA Maps Weather developments and Extremes
pdf
&

service

10 pages

●
'RTQ'
pdf
and

service
('Extreme Events Rest Of World') -

Red weather periods,

Thunder.tornado,

Quake risk)
1page

●
ALL FORECASTS

service
is all the pdfs available in one service.

NB the last 11 days of any month for any 30d service is enabled for subscription to the next month and free acces to the current month

Br+Ir, USA and Eu foreacst pdfs include news/research reports

.

Subscribe Via WeatherAction On-Line Forecast Shop:

http://www.weatheraction.com/wactmember5.asp

NORMAL REDUCTIONS (NB These are superceded when there is an offer on):

=>
Subscriptions for 6mths charged for 5 (17% off); 12mths for 9 (25% off)

=> ALL together Forecasts - 'The Lot' - service

gets 24% off for single month of all; 1/3 off for 6mths; 50% off for 12mths of all forecasts

3. WeatherActionTV reports, forecast information + Links

Please see previous blogs
http://www.weatheraction.com/displayarticle.asp?a=514&c=5
4.
READERS COMMENTS & FEEDBACK:

THIS Site is DEFENDED SPACE - 100% Moderated and troll-free
because of ongoing cyber flood attacks and to stop postings not of fair and honest intent and to engage in fruitful discussion.

THANK YOU for the many well informed comments on this site.

All fair comment including critical points are published.
Exceptions to publication are:

- pharmacy-obscene-spam, obscene terms, and libel (Note WeatherAction publishing site as well as original libels are culpable since publication was allowed).

- items which reveal paid forecast detail,

- items which are in a large part clearly false in which case writers may get a direct response,

- items which are totally irrelevant and/or trollish in which case they may be advised, or not, on where to go.

Items from people who do not use real names and persistently do not provide an e-mail address may be ignored depending on the circumstances

When commenting please say whether you are a subscriber or not and give your approx address / location (or precise location and Obs time if giving a weather report!).

When commenting on a WeatherAction forecast refer to actual forecast words as far as possible as some summaries / notes circulated, 'reports' of forecasts have been or can be misleading. Also include actual obs / web links where possible. Please give working links when you refer to other articles/sites. Previous comment blogs eg http://www.weatheraction.com/displayarticle.asp?a=490&c=5 carry more Reader comments on previous
weather.